In response to the pandemic-induced economic upheaval in mid-2020, enterprise organizations have become increasingly consumed with identifying new approaches towards business sustainability.
During this time, we saw many companies employ staff across varied locations; and now a good portion of these employees are being laid off due primarily to economic instability concerns.
And what's left are numerous companies with a hybrid workforce suffering from space management issues in their offices. This has led to an increasing need for intuitive collaboration tools for office workers. Employing desk booking tools can be an effective way to meet these needs; but leaders should be considering a more holistic strategy to how they manage collaborative or private spaces in the workplace with special attention to real-time accuracy, incorporating other types of bookable spaces, and scrutinizing what types of occupancy insights are needed to effectively manage physical spaces. Each of these components help create an employee experience that caters to all the touch points involved in the hybrid employee journey.
In this post, we'll explore common space utilization pitfalls by going a step above baseline hybrid solutions to help you in tailoring your approach to address workplace experience trends and employee expectations.
How Leaders Can Provide Access to Collaboration Spaces for Colleagues
It's becoming increasingly crucial for leaders to provide teams with effective collaboration spaces online, in-person, and on the go. Connection and collaboration are often cited as the major disadvantages of the hybrid work model and one of the ways leaders can adapt is by deploying tools that make it easy for employees to sync with colleagues.
The simple way to do this?
First, pinpoint distributed teams' needs at large to enable employees worldwide to connect seamlessly amidst their hybrid working arrangements.

To fulfill this systematically, business leaders can start deploying user-friendly space reservation software that adds ease to ongoing workflows while simplifying complex procedures like booking shared office spaces.
We've found that desk and room booking tools have these advantages for dynamic workplaces:

Improved Contextual Awareness:

You can view a floor plan, room layout, and occupancy of available spaces. For instance, elements such as lighting or widow placement can add to the comfort individuals feel during the meeting.

Time Savings:

Centralized information about what spaces are available for meetings, individual work, or collaboration make it easier for everyone to have a smooth in-office experience and eliminates double bookings, ghost bookings, and inefficient use of spaces.

Eliminated Hybrid Collaboration Stressors:

Real-time occupancy updates prevent surprise delays or cancellations to your event or meeting if a room doesn't meet team needs or preferences.

Increased Visibility:

With collaboration tools you can find a colleague you need to communicate with and book a desk near them so when deadlines are getting closer, you can quickly find the person you need.
It's easy to see how these capabilities can enhance an organization's overall synergy and productivity, but it's up to leadership to adapt and provide their people with the tools they need to succeed.
This will prevent the pitfalls of hybrid work, and boost employee satisfaction. And here's how to 10x that result: developing wellness spaces.
Creating Unique Spaces for Employees at Work
As employee wellness continues to be an important aspect of employee experience, leaders need to consider how they can respond to the evolving needs of their employees. There are many types of spaces that can be used for wellness purposes. Here are some of the most popular wellness spaces we've seen:
Salons: Salons are an easy way for employees to indulge in a little self-care for their nails, hair and overall appearance without even leaving the office. They can get a quick manicure or pedicure, or even a haircut if they need one, to soothe their nerves and feel confident at the office.
Gyms: Gyms can also be used by employees who want to fit in a quick workout during their workday . There's no need to take off from work completely—just head down to the gym for a quick workout and feel energized for the rest of the day.
Stretching Rooms: Stretching areas are becoming increasingly popular as people realize how beneficial it is to do stretches throughout the day. You don't have to leave your office, but you'll still be getting those muscles working.
Yoga: As a type of exercise that is healthy for both the mind and body, many offices are creating yoga rooms to offer their employees dedicated spaces to practice yoga to help relax, refocus and recharge during their days at the office.

Leaders are even seeking tools that help them create a better sense of community.

Nowadays, we see many executives being keen on finding efficient ways of nurturing a communal spirit among employees. As such, the adoption of collaboration tools that enable private spaces for communication with coworkers is on the rise. This drive towards cultivating camaraderie enhances workplace wellness, heightens top talent retention rates and exemplifies dedication towards building an inclusive team culture.

All things that create a workplace, employees will celebrate.



Looking for a Hybrid Workspace Management Tool?



Managing space is hard enough, but when you have to manage it for thousands of hybrid employees, it can get even more difficult. You have to take into account everyone's needs, and make sure that you're providing the right amount of support for each person. And on top of that, high-traffic spaces need more tools for managing reservations for these spaces.

That's why we've created a tool that helps you manage your workspace at scale.
Our years of experience working alongside companies similar to yours enables us to work together with you in determining a tailored solution for your workspace requirements. We know exceptional workspace management stems from having an ideal partner; something our employee experience platform delivers on bringing together the most desirable features of each reservation and booking product into one straightforward interface for seamless usage.

Recently,

Work Design Magazine

, a trusted source on all things workplace, recognized our leadership efforts in their latest round-up of space occupancy tools.

So, if you curious to see how we stack up again the best, look at their product roundup.

If you'd like to learn more now, feel free to download

our desk booking brochure

. It details how we have absolutely everything you require for simplified space management - spanning desk and office reservations for both colleagues and managers alike, not to mention booking meeting rooms or accessing private offices too.
BROCHURE: Desk Booking for the Hybrid Workplace
Topics Covered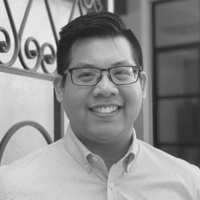 Alex Le
Alex is the Regional Sales Manager at CXApp. Specializing in digitizing the corporate office and enhancing the mobile employee experience.