The Ultimate Guide to Indoor Maps for Enterprise Offices
March 13, 2023

David Xides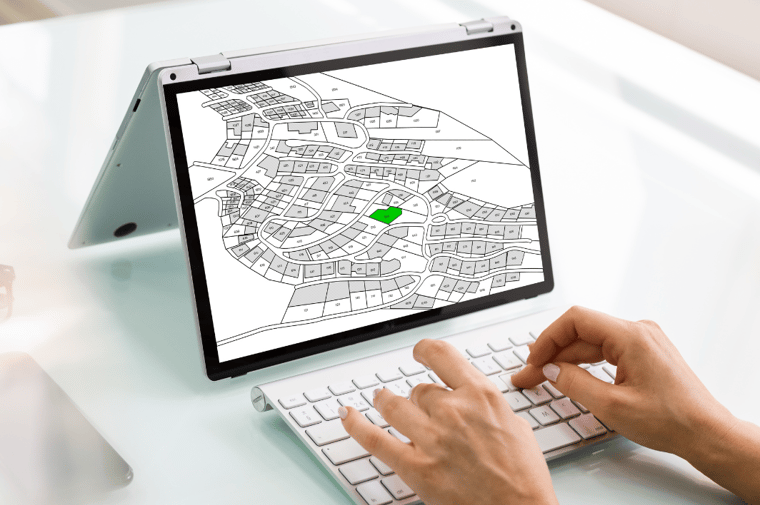 You may be wondering, what are indoor maps and why do they matter? Where do they fit into smart buildings? Office mapping actually plays a monumental role in the creation of smart spaces for enterprise offices - they are the starting point for any project that requires location-awareness within an application. Would you like people to be able to use an app to get around your buildings? You'll need an indoor map. Do you want to visualize data from sensors in relation to your office layout? You'll need an indoor map.
When one considers the innovations in outdoor navigation that have taken hold over the last two decades, it should come as no surprise that change is also on the horizon for the great indoors. It is only a matter of time before the GPS-enabled outdoor experiences that we have come to expect will be complemented by similar interactions with our indoor workplace environments as well. Intelligent wayfinding and proximity-based messaging shouldn't cease when you walk through the doors of a building.
Enterprise organizations are in an especially powerful position to not only lead the charge in reshaping the world via intelligent indoor connectivity, but also to capitalize on those changes as early adopters. In this guide, we're going to cover:
what kinds of use cases indoor maps can power;

definitions around indoor intelligence and smart building technologies;

different types of indoor maps and the features that differentiate them;

what the first steps are to laying the foundation for smarter office buildings with indoor maps.
What Can You Do with Indoor Maps?
A better question might be "what can't you do with indoor maps?" For innovative enterprises, the sky is the limit. From completely transforming your offices into smart workplaces where employees can work more efficiently to facilities management and CRE processes being able to analyze and optimize space management insights, indoor maps enable a wide range of use cases for hybrid workspaces, the most popular of which include:
Indoor Navigation
Maps can be integrated into employee mobile apps and offer your people the ability to navigate from point A to point B across vast, or even complex corporate campus layouts. Employees can easily navigate from the parking lot (outdoors) to the indoors with ease.
Desk & Room Booking
Similarly, with a blue dot experience, turn-by-turn directions keep employees focused and minimizes time lost trying to find a colleague's desk or the next collaboration space they are reporting to.
Geofencing, Notifications, & Proximity Messages
Geofencing on a map be helpful when creating worker zones or neighborhoods in a corporate office environment, to keep collaboration and productivity up. When paired with location-aware alerts, employees receive contextual notifications in real-time based on where they are currently located in the office. This can be extremely helpful in an emergency.
Health & Safety
Keeping the office safe has become easier thanks to mapping software with capabilities to keep worker wellness top of mind such as one-way hallways and socially distanced desks. Indoor maps can also be used in conjunction with positioning data to enable contact tracing in the workplace.
Map Profiles
Control who has access to certain parts of your map, whether it be customer or partners seeing the visitor version of an office map or employees seeing routes to get to department destinations faster.
Facilities Management
Mapping helps organizations gain insight on how their space is being used, allowing them to make better decisions based on actionable intelligence and workplace occupancy metrics.
From navigation and asset tracking to proximity messaging, location sharing and beyond, if you can dream it, you can do it.
Key Indoor Mapping Terms & Concepts
As with any other emerging industry, the hype around smart workspaces has helped generate an abundance of buzzwords and jargon that can overcomplicate the key concepts. It's important that we look beyond the buzz and establish a solid comprehension of the key terms to understand what exactly is going on in the world of indoor intelligence and connectivity.
Indoor Mapping
Indoor mapping is the process of converting floor plans into digital, interactive representations of indoor spaces. Indoor maps leverage business rules, localization and the IoT to enable users to visualize spatial data, creating real-time indoor location intelligence.
The Internet of Things (IoT)
The Internet of Things, usually referred to as IoT, is a network of devices (things) and the connectivity which allows these things to connect, interact and exchange data (the internet part). Simply put, IoT is a network of things that are all connected to a platform that aggregates and collates the data from each device.
What does IoT have to do with indoor maps and smart offices? In a smart office building, your indoor positioning devices and beacons, the mobile phones, or tracking tags within the building, and your indoor maps are connected via a network to provide real-time location information in the form of navigation or tracking. Indoor mapping and navigation projects are Internet of Things projects.
Smart Buildings
There's plenty of talk about smart buildings, but what actually is a smart building, and what makes one "smart?" Smart buildings essentially use IoT technology to monitor and control building systems and operations. By leveraging pervasive wireless connectivity, sensors, and IoT technologies, they are able to communicate and analyze data, manage indoor security, and optimize building controls, lighting, HVAC, and more. These same technologies can also be used to remove friction from daily interactions, as we often see in the context of smart offices and connected corporate campuses. Smart buildings can also leverage AI and machine learning to optimize energy efficiency by controlling lighting schedules, temperature monitoring, power supply and distribution, and more.
Digital Twins
A digital twin is a virtual representation of a physical environment that collates and presents data from a variety of sources. This also extends to digital representations of your connected devices. It's basically a digital replica of an workplace asset, like a building, and everything inside it. For example, there could be a device twin for each of your IoT devices, and there would be a JSON file in the cloud for each of the devices, viewable using a platform like CXApp's.
Types of Indoor Maps and the Features that Differentiate them
Not all indoor maps, or indoor mapping platforms for that matter, are created equally. When indoor mapping and map digitization is done well, the maps can look very simple, but it takes a lot of work to make effective, intuitive, IoT-enabling indoor maps. Having basic floor plans or the original architect's drawings of your building is a great starting point, but the indoor mapping process is key to turning them into something meaningful and useful. In the process of digitizing your maps and making your space digitally addressable, there are several key components that separate the weak mapping providers from the strong.
If you have your building drawings in a digital format, you may be wondering why you can't just use the maps you have now as they are. What it comes down to is the fundamental differences between static and dynamic, interactive maps.
Static vs. Dynamic Maps
A static map is an image with no interactive elements. It can be added to a webpage using HTML, but you can't embed elements or geotag assets within the map - they're just pictures that are available to be viewed. Static maps are essentially the web equivalent of keeping a stack of paper maps at the building entrance. By contrast, dynamic maps are interactive objects that allow users to engage with them. Your indoor maps need to be dynamic in order to do anything of value.
Geospatial Accuracy
Another important thing to note about indoor maps is the importance of geospatial accuracy. How is the map of your building affixed to the world map? It may sound trivial to ponder the nuances of map projections, but knowing how to fit your two-dimensional map onto a three-dimensional globe is actually very important. As an example, you need to know where your building sits in relation to the outdoor world to enable accurate outdoor-indoor navigation with other mapping platforms. Geospatial accuracy is also an important factor in determining indoor wayfinding routes, especially when there are multiple floors and street level entrances.
Customized Experiences
Another point of differentiation between many mapping providers is the ability to create different customized experiences using a single set of maps. You shouldn't need to have a different map for each user profile using the same space. For example, if you have a building with ten floors, and five different user profiles for staff, visitors, etc., then you should have a set of ten maps - not fifty unique maps that require manual updating with every change. Your indoor mapping platform should empower you to cater to different users by serving customized visualizations of your space based on a user's profile with a single map instance.
Interoperability
The last, and potentially most important, point about indoor maps is the absolute necessity of interoperability. In an IoT-enabled smart building, especially at the enterprise level, no one vendor is going to be able to deliver on all of an enterprise's current and future use case needs. Therefore, it is imperative that the vendors being selected by enterprise organizations have open architectures to support easy integration with third-party solutions. The keys to interoperability lie in Rest APIs, robust SDKs, and a commitment to extensibility, and you should always ask indoor mapping providers how they integrate with others.
Getting Started with Indoor Maps
The beauty of good indoor maps lies in their versatility. Once you have a set of geospatially accurate, digitized indoor maps, there are a wealth of use cases you can implement throughout your office buildings and global real estate portfolio.
How You Get the Maps into Apps
So, how do you build apps with maps in them? It all starts with Software Development Kits (SDKs) and plugins.
SDKs are the starting point for almost every program you can name. From your web browser to video games and mobile apps, many of these will have started with an SDK. When it comes to CXApp, our SDKs allow your developers to focus on integration, styling and user experience. Essentially, our SDKs have already done the heavy lifting for you.

What exactly is an SDK? Keeping the 'kit' part in mind is very helpful when we're talking about SDKs. As Inpixon's Enterprise Solutions Architect Aaron Wong explains it, "when you're building a model airplane, you need the full kit of tools, instructions, glue, and parts that come in the box in order to assemble the model properly. An SDK (also sometimes aptly called a 'devkit') works in a very similar manner, providing a set of tools, libraries, relevant documentation, code samples, processes, and guides that allow developers to create software applications on a specific platform."
Similarly, a plugin is a software extension that adds a specific feature to an existing computer program requiring minimal coding, or sometimes none at all. You can think of it as another mini SDK to enhance the primary SDK. When a program supports plugins, it enables customizations and permits the developer to enhance the capabilities of an app. Essentially, enterprise development teams can leverage indoor mapping platform SDKs to get maps in their apps quickly and customize them to meet their needs.
Indoor Mapping File Formats You Need to Know
Throughout the indoor mapping process, you will find that there are several important file formats you'll encounter in your indoor mapping journey.
GeoJSON
GeoJSON is an open standard format designed for representing simple geographical features, along with their non-spatial attributes. It is based on JSON (JavaScript Object Notation). GeoJSON features include points (i.e. addresses and locations), line strings (i.e. streets, highways, and boundaries), polygons (i.e. countries, provinces, tracts of land), and multi-part collections of these types.
GeoJSON features aren't limited to representing physical entities. Mobile navigation apps for both indoor and outdoor environments may describe their service coverage using GeoJSON. The GeoJSON format does differ from other GIS standards in that it was written and is maintained by a group of developers, not by a formal standards organization.
IMDF
IMDF (Indoor Mapping Data Format) is the closest thing we have to an industry standard format, at this point. It is a standardized data model used to describe a venue. IMDF can be rendered on any device and is the first step to enabling indoor positioning for iOS apps. Under the hood, it's a package of GeoJSON files that meet specific data model requirements.
CXApp underwent Apple's extensive process to validate the creating and updating of IMDF through our APIs. Being a validated provider extends developers the ability to work with CXApp to address a variety of indoor mapping use cases including indoor wayfinding, asset tracking and more.
Setting Your Enterprise Up for Success
The winds of change are quite literally in the airwaves, and enterprises are being handed the opportunity to become their own digital landlords in a meaningful way. As we move towards a 5G-enabled world, we'll only see more and more uptake from organizations across enterprises as bandwidth requirements become less of a blocker. The enterprises that start taking steps today to lay the foundation for their future IoT projects by establishing the building blocks of open architectures and digitized maps are the organizations that will be best positioned to succeed in digital transformation for the hybrid workplace coming years.
Updated March 13, 2023: This post was originally published on April 25, 2019, updated July 17, 2020 and has been further updated to provide more information.
Topics Covered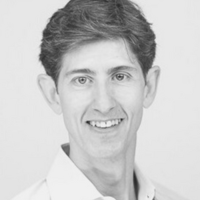 David Xides
David Xides is an Enterprise Account Executive based in New York with a wide range of experience delivering enterprise solutions and workplace technology with expertise in corporate indoor intelligence technology.