Why Space Occupancy Metrics Matter in the Return to Office
March 11, 2023

Adam Benson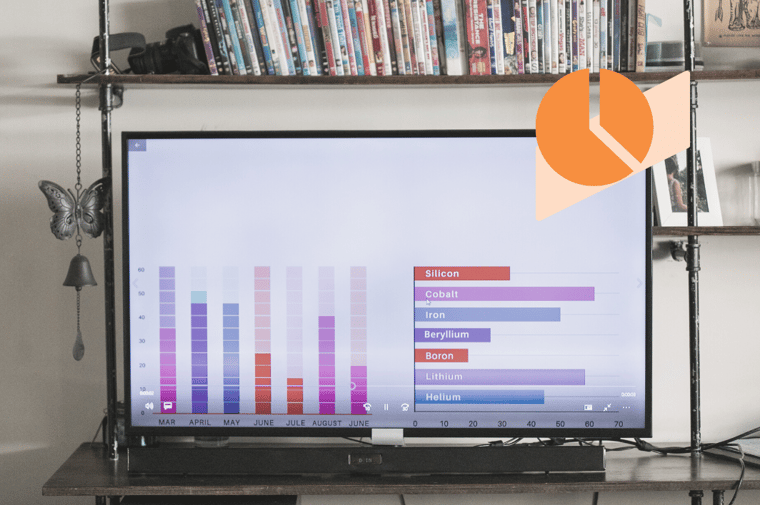 Occupancy Metric: The occupancy rate, also referred to as a metric, is a KPI used to assess the total capacity of a building or facility. In an office setting, especially with open floor plans, it can help determine space utilization metrics for hoteling solutions.
Born of culture, climate, and circumstance, the average modern workplace is one that puts employees-first, not just in terms of experience but also safety and health. These professional environments are driven by activity-based and co-working trends, built on the cornerstone of a flexible and intelligent digital workplace solutions that make it easier to manage locations, offices, desks, conference rooms, and shared spaces alike.
The groups that are responsible for managing workplace infrastructure and building capacities need streamlined access to data and insights, even more so in the post-pandemic work world. One of the most important datasets they either have access to already or need access to are the company's occupancy metrics.
The Impact of Occupancy Metrics on Facility Managers
Metrics concerning occupancy may seem, to the uninitiated, like they only touch upon the total capacity of a location, office, or property, but that's not the case. These metrics involve incredibly detailed and nuanced data snippets about how employees are using rooms and spaces, how often those spaces are filled, more efficient ways they can be utilized, and so on. It's impossible to create a truly connected workplace without some form of metrics system in place.
Facility managers need access to this information at all times, but not just in a conventional form, they need real-time access with live readings flowing in continually. This creates a more precise space management strategy and allows teams to plan accordingly for future workplace experiences and events, or even just daily requirements.
During the return to work, and long after, they can use these data points to limit occupancy to a safe and healthy number of employees for each property. This ensures that there's enough room for social distancing to happen, even from workstation to workstation. However, efficient assignments hinge more on workplace utilization metrics than they do total occupancy, and yet both datasets are integral to effective operations.
Occupancy and Desk Booking Metrics You Should Know
When it comes to the management of both people and spaces, there are certain details you need to know to complete the task effectively. A live dashboard, that presents information similar to a news feed, is one of the most effective ways to achieve reliable employee capacity planning.
These metrics should cover physical spaces/desks, human capital/workers, and the campus as a whole. Let's take a look at which data across these office-related attributes matter most:
User Specific Metrics
DESKS USED: Which desks users have booked and/or occupied
RESERVATION EFFICIENCY: How reliable and consistent an employee is with spaces they reserve and spaces they occupy
Desk Specific Metrics
WORKSTATION INVENTORY: Every desk or workstation in the inventory system
TOTAL AVAILABILITY: All unoccupied desks that are active/turned on
OCCUPIED: Every desk, table, or workstation that is currently occupied
USED AND UNOCCUPIED: All desks that have either been used recently or throughout the day that are deactivated and require cleaning
INACTIVE DESKS: Desks and workstations that have been taken out of inventory to promote social distancing or other workplace needs
Campus and Operational Metrics
ROOM BALANCING RATE: The total number of people allowed to be in a particular space, room, or conference area at once
TOTAL OCCUPANCY: The ceiling or total amount of bodies allowed to be on campus at a given time
CAPACITY %: How much of your actively available, bookable spaces and on-site occupancy is being met
SPACE UTILIZATION: Alongside the balancing rate, this metric shows the current occupancy in real-time through a live headcount.
PROPERTY EFFICIENCY: A snaphsot of how well a facility, property, workstation, or desk is being used and occupied
Another crucial element of occupancy and office space utilization metrics is the opportunity to glean information across floors, buildings, and multiple locations. It's not just a one and done thing, it needs to be accessible across a breadth of managed properties and spaces. It allows for global real estate management, particularly facilities and occupancy management teams, to communicate with and distribute the workforce on the fly. For example, if one facility is over capacity, managers can redirect employees or vendors to another nearby location.
Commercial IoT Empowers Proper Space Utilization
There's a correlation between re-entry programs and the management solutions developed to support them. The more complex the re-entry requirements, the more robust and better equipped a space management solution needs to be. Even to simply determine the occupancy ratio formula, or how many people can be on a property at a given time, you need to start collecting detailed information about utilization and capacities.
According to a Global Workplace Analytics report, the average employer can reduce up to $11,000 in costs, per employee per year for each person that works remotely just half the time. The savings are $10,000 per worker per year in real estate costs alone. Moreover, with 30% of the workforce working remotely full-time, it can offset the reduction of stations and desks needed to honor social distancing requirements.
Integrated sensors and commercial IoT can automatically validate which areas are occupied and then report that information to a central system, all of which connects to an app-based workplace experience platform. The app then tells everyone on campus, from management to vendors and employees, where they should be and when.
An IoT solution in the workplace creates a more connected, more contextually-aware environment that supports today's agile workforce. People are constantly switching between locations, both on and off-site. Managing these types of environments is downright impossible without a smart solution in place.
Occupancy metrics and their foundational technologies help businesses, facilities, and real estate groups support complex desk allocation requirements while remaining highly-configurable for dynamic, global workforces.
Topics Covered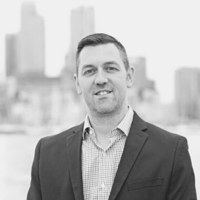 Adam Benson
An entrepreneurial leader with a passion for disruptive technologies, Adam Benson leads CXApp engineering teams. Adam's experience includes leveraging innovation – including location-aware services, AI and IoT – to deliver compelling business products and solutions. His deep experience in retail, technology solutions, and data analytics is a rare combination.