What's the Secret to the Happiest Companies & Employees?
March 10, 2023

Chris Wiegand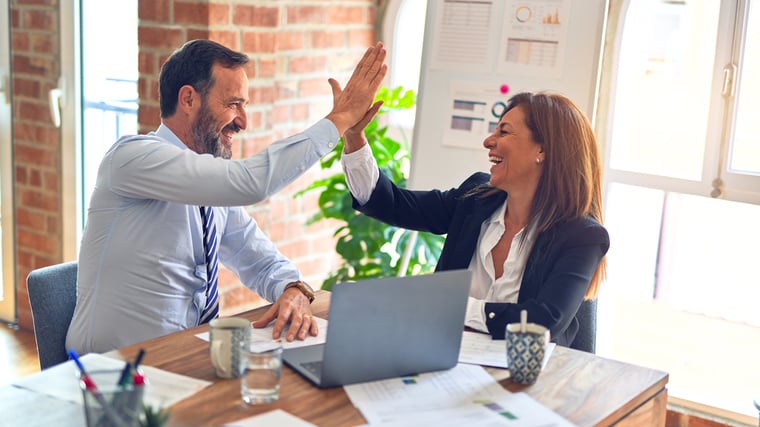 Robert Half, the world's first and largest specialist staffing firm, recently published a white paper report on the factors that drive happiness in companies and employees. The survey is based on the results of more than 12,000 workers in the United States and Canada. Respondents were asked 30 questions about how happy they feel at work and what they attribute those feelings to. The report looked into major factors that contribute to employee satisfaction and offered insightful observations into what contributes to a happier and more productive experience for employees.
This brings up the question — how can organizations build employee satisfaction?
While the report talks about the factors that drive happiness, it doesn't dive into how organizations can address these factors with technology. The organizations at the forefront of employee experiences, recognize that technology drives cultural change - "they are embracing newer technologies in and of themselves to be the mechanism of the culture shift." We believe that a powerful workplace experience solution is the key and our clients agree. So what are the factors driving employee satisfaction and how does technology help?
What Factors Contribute Most to Employee Happiness?
"Happiness is shorthand for a great experience," says Nic Marks, one of the world's leading happiness experts. "It's an emotional word we use to summarize the quality of experiences in our everyday work — essentially, whether we are feeling good and doing well." Happiness at work means different things to different groups of people. Based on the results of the Robert Half report, some of the common drivers include:
Organizational Pride
According to the Robert Half report, the top driver of happiness in the workplace was employees having pride in their organization. When employees are proud of where they work, and aligned with the company's vision and goals, they are motivated to be more involved in the organization and are found to produce higher quality work.
Companies both large and small are adopting tech tools to support their culture. For example, One Workplace uses our employee experience platform to create an engaging experience all around. This can include indoor office maps, wayfinding, desk booking, a relevant newsfeed, dining options and more. This investment in innnovative infrastructure can create strong organizational pride, positioning the company as tech savvy and agile, and attentive to employee engagement touchpoints.
Autonomy
Empowering staff to make decisions on their own, or with minimal direction, is another factor that improves employee happiness in multiple ways. 23% of respondents said they wield little or no control over their work, and 26% feel like they have few opportunities to be creative. Managers should allow for more opportunities to have employees take full ownership and empower them to contribute their ideas. One way to achieve this is to schedule working sessions where employees can present their ideas, or brainstorm with a group of peers to come up with new ideas, give feedback, and be a part of the creative process. This can be achieved by reducing the time needed for administrative tasks such as booking meeting rooms. Allowing employees to work wherever they like; making it easy to find colleagues is another added benefit.
By giving employees the tools to collaborate and work together in a more productive manner, CXApp can help empower them to take control over their workday needs.
Feeling Appreciated
The report also found that when employers make it evident that their employees are making progress, contributing to company goals, or are growing professionally, that validation can help motivate employees to double down. One great use of an employee experience tool we've seen with customers, is the use of a employee app newsfeed to do employee spotlights, showcasing great work by team members or successes in the workplace. This promotes employee recognition across the entire organization and centralizes it into a unified experience that is easily accessible to all staff.
Fairness and Respect
It goes without saying, all employees should be treated with fairness and respect. This was another factor reported in influencing employee happiness. Ensuring that all workers have access to the same resources and information is a core factor that should be considered in creating an environment that fosters fairness, especially as teams continue to be distributed across different, remote work locations.
Employee experience technology, such as our Workplace SuperApp solution is an app that everyone, from new hires to C-Level executives and entry level workers, can use and benefit from.
Work-life balance is important, and using technology can be a great way to support hybrid and remote employees and ensure that they feel just as connected as employees on-site. With the Workplace SuperApp, all employees can have the same experience, whether it's a physical or virtual campus.
Sense of Accomplishment
Employees who say the work they do is worthwhile are nearly 2.5 times more likely to be happy than those who feel the job they do is "just work." Communication of goals and achievements, especially at large organizations, is critical to ensuring the company's vision, and the roles employees play in achieving it, are received.
CXApp's Workplace SuperApp simplifies and enhances the employee work experience, allowing them to focus on their jobs, and relieve them of many logistical and administrative tasks — such as booking rooms and desks.
The Workplace SuperApp can help make workforces more productive and effective, letting people focus on what they do best — their jobs. By streamlining employee experiences into one single mobile app, you can alleviate stress and time associated with jumping between different workplace tools and processes.
Building Positive Workplace Relationships
Having a sense of camaraderie at work was found to improve employee communication, cooperation, and collaboration. Workers who have good relationships with others on their team are 2.5 times more likely to be happy on the job than those who did not get along well with colleagues.
As a common platform, The Workplace SuperApp builds comradery while supporting remote and face-to-face collaboration. As workers come and go through a flexible work model, it is important to sustain those connections to colleagues in the same fashion as before by fostering networking, knowing where to find someone, and working near teams that will help you be most productive.
Earlier, we posed the question: how can organizations build employee satisfaction? We think it's possible that a single app can help empower employees to take control of their workday and spaces, make them feel appreciated by the company, focus on meaningful work, promote work-life balance, and build and support positive workplace relationships, all while instilling a sense of pride in the company.
Keeping employees productive and happy while in the office or working remotely is a major contributing factor when it comes to employee satisfaction. Let us help you deliver a consistent workplace culture! The Workplace SuperApp provides you with a platform that allows employees to stay connected, productive, and happier with their day-to-day experience.
Topics Covered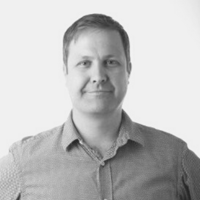 Chris Wiegand
With a track record of success in both business growth and business transformation, Chris Wiegand has dedicated his career to discovering and creating business opportunities that address real-world needs. In 2009, Chris co-founded indoor mapping company Jibestream, and led its incredible growth from an idea to a globally recognized leader in the indoor mapping space.