According to a study done by Robert Half, over 49% of employees prefer a hybrid working option. With many offices re-opening their corporate campuses the conversation has shifted to how organizations can combine remote working policies with an in-person component, while keeping productivity up and culture flourishing.
While every organization's approach will need to be different to meet the unique needs of their employees and business, a hybrid model is a simple and flexible solution to the growing desire for remote work. In a world emerging on the other side of this pandemic, hybrid workplaces may be the future of work as we know it.
What is a hybrid workplace?
A hybrid workplace is one which accommodates both in-office work, as well as work from home or remote work policies. Employees want flexibility in how, when and where they work; the hybrid workplace experience can be leveraged for different reasons but is often a happy compromise for companies who require an in-person element, while acknowledging that not all employees need to be physically present to be productive.
Many large organizations, including Adobe, Salesforce, Facebook, Google, and Amazon have already implemented this practice into their corporate culture. A recent survey of Slack's employees showed that 72% desire a hybrid remote-office model.
Why should organizations make hybrid working an option?
Hybrid working allows for corporations to save money on real estate costs
By allowing employees to work in the environments they feel best, companies can downsize their offices. In addition to the real-estate costs, employers can expect to realize savings in utilities, maintenance, and other ancillary expenses. These are valuable savings that can be reinvested into other resources that allow employees to be more productive and collaborative on the days they do come in. This is especially meaningful for larger organizations with a significant real-estate footprint.
Hybrid work gives employees more control over their lives
There is no shortage of research demonstrating the positive impact remote work policies can have on work-life-balance. Given control over where and when they work, most employees will find that they can be more productive, in a shorter amount of time. Open-concept offices can also be distracting, and for many employees those distractions can be mitigated or avoided altogether when working from a home-office.
The hybrid workplace also gives those employees the opportunity to come into the office to recharge, reconnect and collaborate more closely on major projects and deadlines. Maintaining a strong company culture does not have to be compromised when employing a hybrid workplace model.
It allows employees to save time and money spent on commuting
According to the latest commuting costs data from the American Housing Survey, the median employee spends $2,226 commuting to the office and back every year. This figure can be significantly higher for those driving all the way to work and doesn't factor in opportunity costs (or the cost of time). Having the option to only go into the office a couple days a week translates to meaningful time and financial savings. The average person can save about $4,000 per year by working remotely.
Facilitating the hybrid workplace with location-aware employee apps
With employees spending less time in the office, a successful hybrid workplace depends on the experience companies provide their employees, wherever they're working from. Many innovative digital-first workplaces are making it easy to collaborate, learn, and engage through technology like The Workplace SuperApp. This location-aware mobile employee experience platform is a hub for coordinating people and places for hybrid working. The app enables employees to access features such as:
Campus Info
Indoor navigation and office maps
Culinary
Wellness
Occupancy reporting
Real-time notifications
News and events
And more!
The main goal of any employee app is to offer consistent content and a great user experience.
The app should serve as the primary mode of communication across all campuses, and should help facilitate interactions between teams. By shifting communication styles, organizations are less likely to have issues arise from remote workers not being aware of certain conversations or decisions that have been made in-person. Having an employee app equips employees with the right tools necessary to work better, regardless of where they are.
Figuring out how to accommodate and take care of employees is challenging. CXApp app helps connect the hybrid workplace and distributed workforce of the future. This allows for smarter, real-time, always-on communications, while creating a safer work environment that respects worker autonomy.
Topics Covered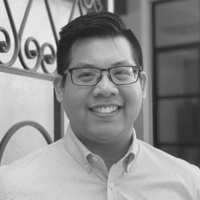 Alex Le
Alex is the Regional Sales Manager at CXApp. Specializing in digitizing the corporate office and enhancing the mobile employee experience.