Over the past couple of years, we've seen an unprecedented surge of remote and hybrid work. And while a number of companies have reinstated in-person work, many organizations are considering keeping the hybrid model for good; allowing employees to work both remotely, or from the office. It looks different at every company, as some companies may require employees to come to the office twice a week or assign specific teams like the marketing team to come in on Wednesdays to do collaborative work.
Regardless of the exact approach, modern workplace technologies and collaboration tools are the driving force that make this new model of work possible, giving employees the benefits of flexibility and autonomy. But what are the financial implications for the enterprise hybrid work model and how will they shape the future of work?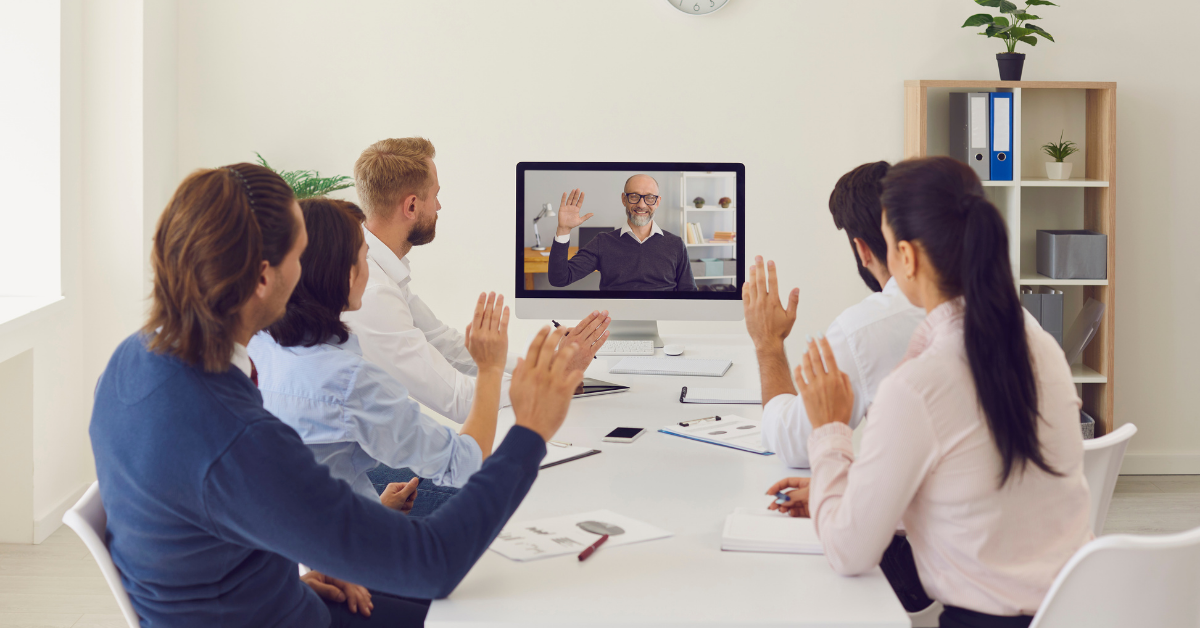 Financial Benefits of the Enterprise Hybrid Office
With reduced costs and higher profitability, organizations now have the chance to address some key challenges they had with their workplace, and invest in solutions to optimize the future of work.
Increased Revenue from Higher Productivity
There's a range of benefits in adopting the hybrid work model. Employees are able to create their own schedules, avoid long morning commutes every day, have more time to make home-cooked meals, or run errands on their lunch break, and generally maintain a higher quality of work-life balance. It opens up the possibilities of what employees can do with their time, making them happier and more fulfilled.
These benefits haven't gone unrewarded, with employers seeing increased employee productivity and efficiency, ultimately resulting in increased profitability. Having engaged and happy employees results in reduced absenteeism, employee turnover and burnout. And now that many employees have had a chance to enjoy hybrid work, new talent is less likely to join a company that doesn't have a hybrid work model.
Reduced Costs from Smaller Real Estate Footprint
With hybrid work, there's less of a need for offices to have one desk per employee, especially since only a fraction of employees are visiting the office every day. Because of this, organizations are looking towards cutting down office space in order to reduce property expenses like rent and upkeep. With fewer employees in the office, there's also an opportunity to save on operational costs on office equipment such as printers, desks, computers, and even utility bills.
Focus on Employee Experience to Foster Productivity & Stimulate Growth
in a Hybrid Workplace
Here are four ways a hybrid office can increase employee productivity, which in turn, can help generate long-term, sustainable growth.
Tools that Allow Employees to Work from Anywhere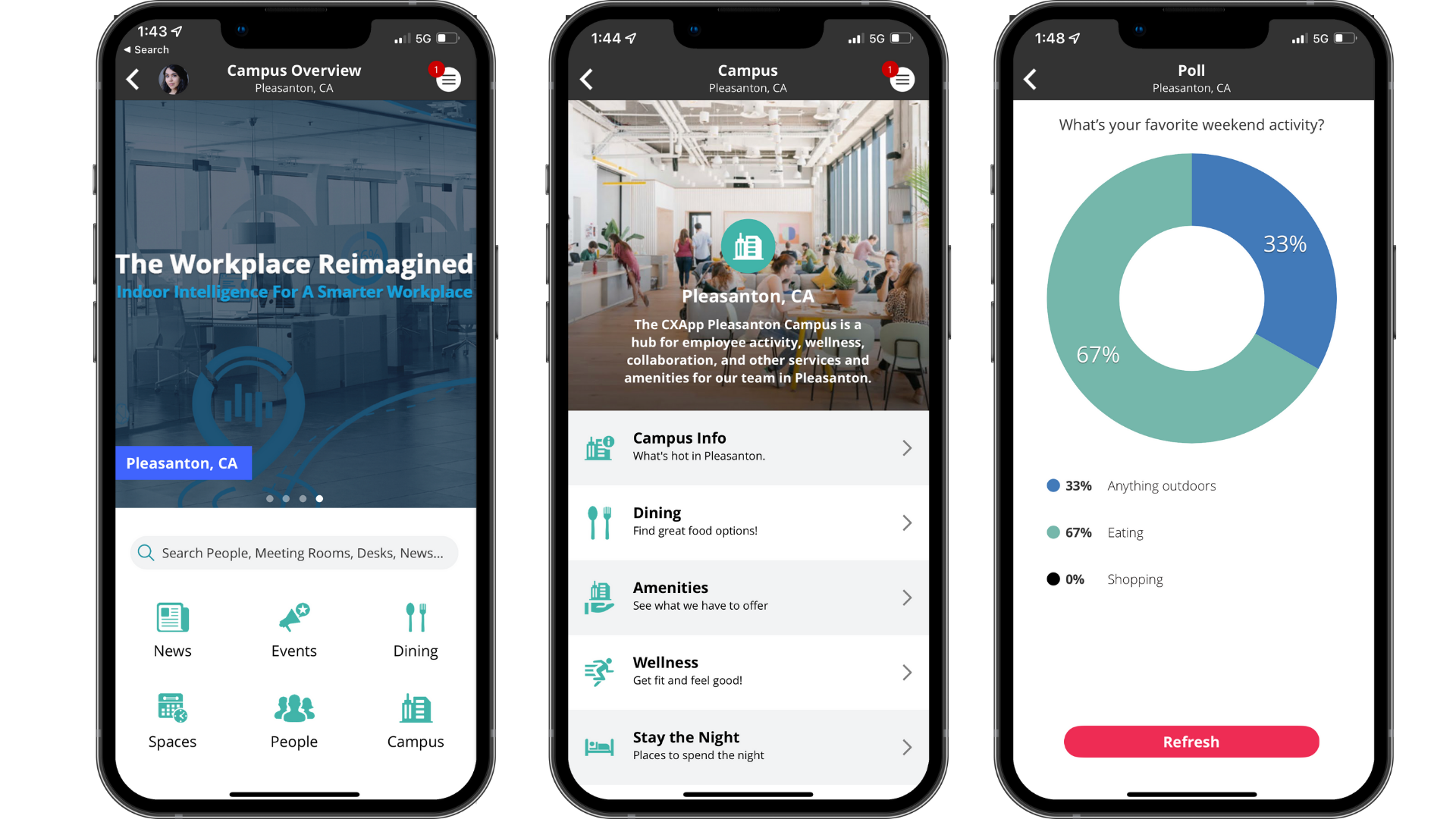 With employees working at home and in the office, organizations may need to upgrade any tools and technologies used to communicate across the organization. This includes video conferencing software to facilitate important meetings, and even updating any conference room monitors in the office. It's also important to make sure employees have access to high-speed internet and laptops that support their work across all settings.
Create an environment of connectivity by having a workplace experience platform that allows employees to see company news on a feed, find a colleague, have access to corporate resources, answer polls and surveys, access integrations with Slack, Teams and more. This way, employees are able to engage with fellow employees and always be in-the-know with what's happening in the workplace regardless of where they're working from. When employees have the right tools and technologies to get their work done, wherever they prefer to work, it leads to a boost in productivity.
Greater Accessibility and Amenities within the Office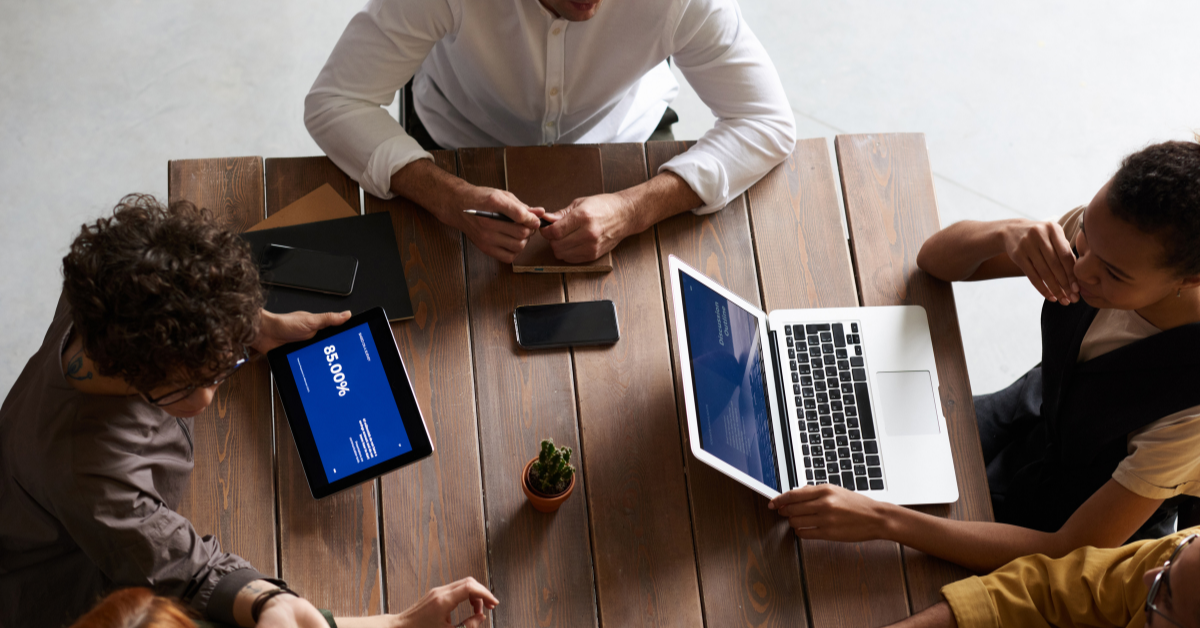 As companies are downsizing their offices, it serves as an opportunity to transform the workplace into a space that fosters collaboration and productivity. Many organizations are opting for the open office style, resulting in longer desks where multiple people can sit instead of numerous individual desks. Others are investing in better lounge areas, yoga and meditation rooms, kitchen and dining, and more.
Having a campus app means employees can navigate the workplace with turn-by-turn directions on an indoor map of the office, book a desk or reserve a conference room in advance. They can also book amenities at the office or even order coffee so it's there when they arrive. As a result, employees can spend less time looking for the right space to work in and more time doing their best work.
Smoother Remote On-Boarding and Collaboration
The hybrid work model has opened up the possibilities of hiring, with more organizations hiring outside their usual talent pool. With a global pool of candidates, employers are better able to find the best fit for their role, and candidates who wouldn't have otherwise had the chance to interview suddenly have far more opportunities.
With collaboration tools and workplace experience platforms, employees can feel part of the community no matter where they are as they have access to the same corporate resources, can receive an effective virtual onboarding, be welcomed on the company's feed and stay connected with their colleagues. By focusing on hiring people that are the best fit for the company, no matter where they are, they're more likely to mesh with the company culture, be engaged with their colleagues and become high performers.
More Resources and Conversations on Wellbeing
Even with the increased flexibility that comes with hybrid work, organizations should always prioritize employee wellbeing as it translates into the quality of work and environment of the workplace. Let employees unplug or take a break by investing in office amenities such as workout rooms, multipurpose collaboration areas, game rooms, comfortable lounge areas and more.
Make sure to prioritize employee wellbeing by providing mental health workshops and professional development sessions, so employees feel valued beyond the work they do for the organization. Encourage employees to take time off, offer mental health days and publish tips on the company feed for unwinding after a stressful.
This is made easier through an employee app where employees can book the specific wellness amenities they want to take part in. When employee wellbeing is prioritized, they're more likely to better manage stress and burnout, leading to less turnover and higher quality output. They're also more likely to become ambassadors for your organization, which in turn, can help attract similar high-quality candidates to your open roles.
Invest in the Future of Work
Hybrid work is changing the way companies operate, and with more digitization in the workplace comes a greater focus on employee experience. And the best results come when employees are the center of your strategy. Interested in exploring what the future of work looks like for your organization? Contact us today!
Topics Covered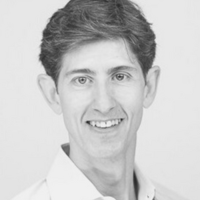 David Xides
David Xides is an Enterprise Account Executive based in New York with a wide range of experience delivering enterprise solutions and workplace technology with expertise in corporate indoor intelligence technology.