Bridging the Gap Between the Physical and Digital Workplace
February 3, 2023

Alex Le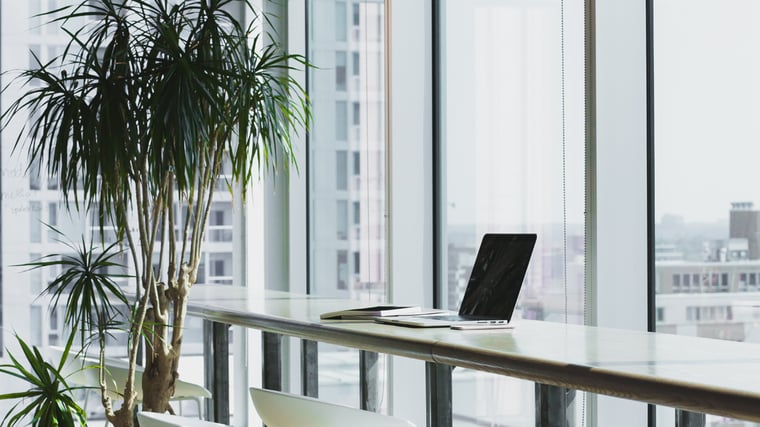 According to Kate Lister, President of Global Workplace Analytics, 70% of the workforce will be working remotely at least five days a month by 2025. As more organizations are adopting hybrid workplace models, an important point of consideration is how to bridge the gap between on-site and remote employees. What can leaders do to ensure that employee experiences are consistently engaging - regardless of where they're working from? A key solution to this challenge is to virtualize your campus. In this article, we'll explore what a virtual campus is, its core benefits and how to implement it at your organization to ensure your hybrid workplace is truly effective for both on-site and remote employees.
What is a Virtual Campus?
A virtual campus is an app that essentially connects the physical and digital spheres of your employees. By creating virtual options for employees that mirror those available in-office, remote workers can take advantage of the benefits that are available to employees that visit a physical location. The ultimate goal of a virtual campus is to support employees in whatever work environment they have.
While most organizations use an employee app for in-person use cases to help navigate the workplace and access on-site amenities and tools, there are many features that can be used by those working from home as well.
The Benefits of a Virtual Campus
Implementing a virtual campus for your employees comes with multiple benefits, including:
Better Physical Health
An article from NCBI highlights, "Employees who are at home do not have the opportunity to socialize with colleagues and may have decreased physical movements, such as loss of walking between different meeting locations." Using an virtual campus app, companies can provide streaming services to their employees that encourage them to engage in physical activity. For example, companies can offer on-demand or live workouts that employees can complete alone or as part of a larger class with their peers.
Easier Access to Mental Health Services
According to a study done by TELUS International, "A vast majority of workers (80%) would consider quitting their current position for a job that focused more on employees' mental health." Companies can use their virtual campus app to offer wellness services that allow employees to easily connect with therapists, social workers, and more to help with their work-life balance and combat burnout. In addition, personalized mental health tips can be shared with employees based on their workplace activity in the form of blog and podcast recommendations.
Stronger Sense of Community
Encourage your employees to share their hobbies with one another with interactive activities and dedicated forums, such as a weekly recipe challenge for cooking enthusiasts. Building a sense of community of like-minded individuals who love sharing their after work activities can help foster stronger connections between employees, which in turn leads to a more cohesive and productive work environment.
Opportunities for Exploration
Create in-app gamification campaigns that encourage employees to get out and explore their natural areas, visit new places, and share their experiences with photos. By offering travel & entertainment incentives such as discounts and gift cards to useful services like AAA, Travelocity and Ticketmaster, companies can make it fun for their employees to explore their local neighborhoods.
Improved Meeting Preparation
Companies can offer advice on how employees can more professionally present themselves and their surroundings on Zoom calls using a virtual campus app. As online collaboration will continue to be an integral part of the hybrid workforce, at-home skills and work environments are an important part of employee success when working remotely.
More Resources & Training Materials
Virtual campus apps can give employees direct access to educational and training programs such as Lynda, Pluralsight and Skillshare in order to grow their professional skill set. With access to in-app content, employees can enroll and engage in courses that allow them to upskill their professional abilities and become more confident in their roles.
Networking Opportunities
In the absence of water cooler chats, having a virtual networking option gives employees the chance to meet and talk to colleagues outside of their current team in a ways that are fun and organic. For example, organizations can offer a new content stream that welcomes new employees to the organization and invites existing team members to connect with them.
Corporate Partnerships
By giving employees a unique virtual portal to access company content, companies can offer redeemable corporate coupons or discounts to monthly subscription services such as BlueApron meals, StitchFix and BirchBox. It's an easy way to reward employees for their hard work and also offer flexibility in giving them the opportunity to choose which services or perks they'd enjoy most.
How to Create a Virtual Campus
By using a solution like CXApp's workplace experience platform, companies can create a dynamic virtual campus that significantly improves workplace experiences amongst distributed teams and allows those working remotely to feel included and valued within their organizations. Investing in virtual tools that equip employees with the latest resources, tools, and trainings as well as encourages them to form deeper connections with their fellow team members will go a long way in building a strong culture that attracts and retains high-performing teams. It can also improve their their day-to-day work experiences and give remote employees the means to establish a healthier work-life balance, helping them to excel in their roles within a hybrid office.
Topics Covered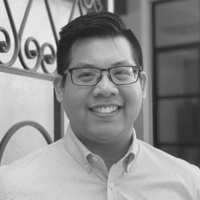 Alex Le
Alex is the Regional Sales Manager at CXApp. Specializing in digitizing the corporate office and enhancing the mobile employee experience.