Top Workplace Experience Trends to Focus on in 2023
March 14, 2023
Khurram Sheikh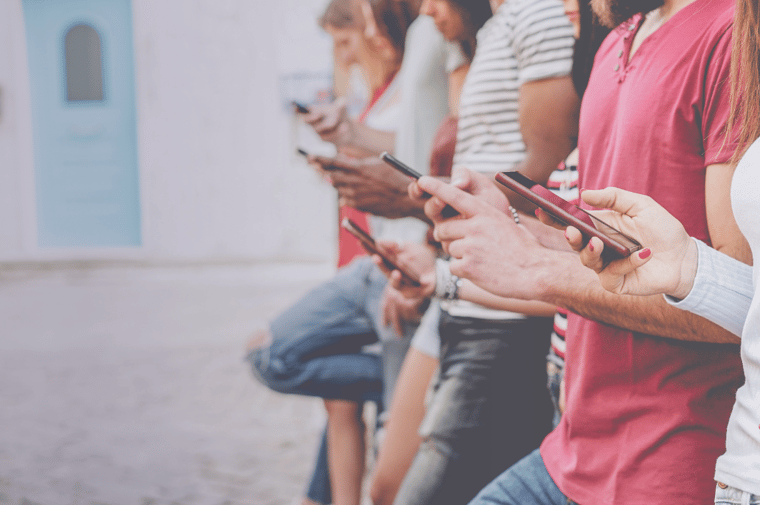 2023 is well underway, which means it's a new year for business. What will employers and workplaces be focusing on most this year? While it's nearly impossible to predict what will happen, and there are never any guarantees, there is evidence some trends are already taking shape.
Employees are demanding more and want more convenient, streamlined interactions, which is happening alongside rising costs, and a near-endless search for reasonable talent.
Based on how 2022 wrapped up, we've compiled three key trends that will continue to play an integral role throughout the year.
Helping Employees Acclimate to Hybrid Work
Employees continue to struggle with the return to office after working from home for the past few years. They're not just finding productivity challenges but also difficulties in shifting their lifestyles once again.
To encourage employees to come back to the office, employers are considering multiple factors, including:
How to make working from the office more appealing: Understandably, employers are examining their offices and physical locations, exploring ways to redesign them and overcome barriers to productivity. They're also looking to offer extra incentives for being in the office instead of hybrid setups. Some examples include moving to an unassigned seat model or offering more services and amenities within the office.
Unassigned Seating: involves setting up a system where employees can book or reserve workspaces, such as desks or offices, whenever necessary. This leaves more room for people at the office, especially when attendance is an unknown variable.
Additional Services: These services and amenities give employees reasons to return to the office, like daycare for kids, an always-open cafe, or access to food they wouldn't otherwise have at home.
Introduce Automation: One of the benefits of remote work and working from home was that employees recovered their work-life balance. Too often, companies demand long hours for low pay without changing antiquated schedules or opportunities. By introducing automation and smarter, more contextual work solutions — AI included — some tasks can be sped up, taking the onus off employees and giving them more flexibility. If they have more time on their hands, they're more likely to return to the office. Globally, 63% of employees who rate their work-life balance highly are willing to go above and beyond for their organizations.
Building a Stronger Work Culture
The social aspect of working in an office has a lot to do with employee and company culture, allowing them to feel more connected to their peers. This experience may entice more people to come to the office, so companies are naturally looking for ways to boost employee morale and engagement. Some examples of this are a stronger focus on DEI and offering some resources for wellness and well-being, including work-life balance.
Stronger DEI Focus: Employers not only want to attract a diverse group of employees but also retain them in a competitive market. That requires examining hiring practices, building more inclusive work environments, and giving employees the opportunities — and resources — to help each other through Employee Resource Groups (ERGs).
Understand Top Talent: Retaining top talent and resourceful employees is as important as bringing in new blood. You don't necessarily have to go to great lengths to build up a high-quality and talented workforce, but it will certainly take some maintenance. Start by creating more flexible schedules, especially as people begin their return to traditional work-from-office roles. This can easily be done through hoteling and hot-desking solutions.
Resources for Wellness: When an office or campus location is more conducive to employee mental and physical health, it encourages more people to visit, and supports their well-being. For this reason, employers are adding new amenities to the office beyond what you'd normally see, like meditation rooms, digital detox centers, fitness equipment or entire gyms, doctor's offices, and much more. Employees may receive exclusive access to wellness and health programs, as well.
The Rise of Office ROI
With costs rising, and inflation an adding cause for concern, employers are now looking to optimize expenses across the board. What can be cut? What can be mitigated? How can physical offices be adjusted to maximize the return on investment (ROI)?
To understand and measure this real estate usage, employers are now setting up systems to track how employees, visitors, and partners use offices. Occupancy sensors, for example, provide — helping discern how many people are on the property at a given time and where they spend the most time.
Gathering metrics on occupancy and behaviors gives employers visibility into who is using their spaces, how often, and for how long. It also helps identify what spaces are being underutilized, or rather what spaces can be revamped or are flat-out unnecessary. Using this data, employers can map out the differences between how they intend spaces to be used, and how they're actually being used — they can invest in renovations or confidently begin new projects to bridge the gap between these two experiences.
The ultimate goal is that employers want to invest in projects that lead to positive ROI and help maximize expenses. Furthermore, they want to encourage employees to spend more time in the office, yet spend less on extras that aren't going anywhere, or that aren't providing any value to the company as a whole, including the employees.
These insights make the office more human-friendly for employees, boosting usage, offering higher occupancies, and lowering real estate costs.
An Evolving Digital Workplace
Like years prior, technology will be a huge focus for 2023, with many ways for employers to utilize these solutions for improving the workplace. Some of the core technologies and solutions include:
Simplifying and Streamlining the Work Stack: With the sudden surge of digital applications and tools over the past couple of years — in no small part thanks to remote work — many employees are suffering from app overload. They don't want to fumble with a disparate and disjointed series of tools and applications, they'd much rather have the right tools with a more integrated focus. Choose comprehensive, streamlined, and convenient over any other factors.
The Internet of Things (IoT): At its heart, IoT is about connecting systems and devices so they can communicate. And through innovative solutions, like a workplace experience platform, employees can then tap into those channels for convenience, information, and direct control. For instance, they can use their mobile device to book desks or rooms, navigate throughout the campus, and locate on-premise amenities. They can also check on teammates to see where they are on the property and easily join them for collaborative projects. In totality, IoT uses the connectivity between devices to identify and solve gaps in experience and informational challenges, improving the on-campus experience for all.
Artificial Intelligence and Machine Learning: AI is an exceptionally transformative technology that is making waves just about everywhere — ChatGPT, anyone? With AI, new use cases can be discovered to help employers and employees alike within the workplace.
For Employees: An AI can serve as a robust assistant, offering many ways to make an employee's day better. It can suggest tips and information that improve their quality of work. It can also provide learned suggestions on how they structure their day — like helping to time visits to a nearby amenity or cafe.
For Employers: AI can help redesign entire processes, such as recruiting, removing bias, onboarding, professional development and coaching, and decision-making. Space management that centers around active ROI can also be achieved with the help of AI. These are just a few examples, and as AI is a particularly young technology, especially in the workplace, it's exciting to think about how things will evolve.
Key Trends for 2023: Recap
If you're looking to revamp or revitalize in-office initiatives, these are the core trends you should be focused on this year:
Helping employees acclimate to in-office work again, through dynamic, low-cost solutions like desk booking, additional amenities, and wellness programs. A strong focus on DEI solutions can also boost engagement and satisfaction considerably.
Implementing new and useful technologies to identify, resolve, and optimize in-office ROI, to compete with rising costs and inflation. How are your offices being used? Are they underutilized? What can be redesigned or changed to achieve operational and productivity enhancements
Bleeding edge or innovative technologies implemented to streamline the work stack, such as AI, the Internet of Things, and a more connective environment
The Rise of the Workplace SuperApp
Learn how a Workplace SuperApp can redefine the benchmark for employee experience & workplace intelligence in an increasingly hybrid world of work.
Topics Covered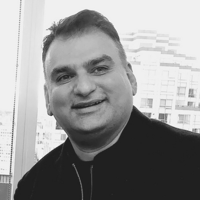 Khurram Sheikh
Khurram Sheikh, CEO of CXApp, helped pioneer mobile technologies, networks, software and applications and a staunch believer in the power of technology in creating disruptive human experiences and business models. As an evergreen entrepreneur in Silicon Valley, Khurram helps bring transformational change to the CXApp team.