The Very Real Problem of App Overload in the Workplace
March 21, 2023

David Xides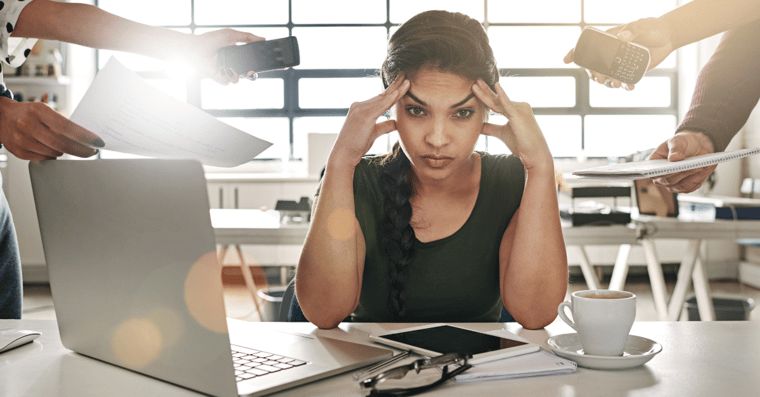 Why App Overload is Hurting Employees and How to Fix It
In what can only be described as a response to the shifting nature of the workplace, companies today are doubling down on their workplace tech stack — with one very real, very problematic consequence — app overload. Many employees are returning to the workplace to find there's an app for literally everything, says Garter Workplace Experience Research Analyst Tori Paul.
"We have seen a 250% increase in investments in workplace applications such as workspace booking, and the markets for workplace experience applications like badging, lockers, health attestation, parking, employee communications, and even lunch is in a significant growth phase." Tori highlights.
And these tools are supposed to save time, eliminate the disconnect between teams, and streamline antiquated processes. But instead, when employees switch between several apps, they experience a loss of focus, lower cognition, and decreased productivity across the organization — all leading to higher turnover rates.
Drivers of App Overload
Companies have so much information that employees sift through, some of it even being unworkable or irrelevant. From new employees and rising stars to C-Suite personnel and tenured managers, everyone is experiencing information overload.
And it's typically at the expense of the bottom line — especially for those holding researching, writing, marketing, and creative roles, where staying up to date with the latest trends is paramount to job success. Because how do they do that?
Quickly clicking through app after app switching between workloads.
And as research indicates, too much toggling can cause a dramatic impact on your brain – the equivalent for going without sleep. Toggling is, in fact, unproductive.
But the major catalyst is the stress from employees processing large data quantities: with every app switch, employees must mentally recalibrate to use different interfaces, tools, and more.
How The Workforce Is Responding to App Overload
These workplace apps are designed to make workflows easier and connections more convenient. Leaders are attuned to this so much that as organizations (especially enterprises) grow, they want to add to their existing suite of technology (they think more tools create a better employee experience.) Yet, what starts as simplifying workflows results in the staggering number of apps teams use every day.
Typically, each department and team senses an issue and begins looking for the ideal platform or tool to solve their pain point. And so, they buy it, train their team and everyone is happy. But only for the time being.
The staff member who championed the product may leave or be promoted. Those remaining know the product, but knowledge of how to manage the tool slowly fades. Multiply this situation a hundred times over, and that's the general situation at large enterprises over the last few years.
Eventually, a new CIO or IT leader is hired to consolidate all the technological processes and tools in an organization. Any CEO or CIO will tell you that their top priority is managing the technology: Reducing the time and money spent on maintaining and optimizing each tool is mission critical for them.
It's only when there is a concerted effort by the company to centralize, organize, and aggregate the data from these technologies, that they realize they've run into a big problem.
Their existing tools and technologies cannot, or are difficult to, consolidate. As a result, it's employees that must take on the burden of these disparate, siloed applications.
Each existing app necessitates a learning curve, individual login, and maintenance. And since companies need to keep up with new technologies to not fall behind, employees are expected to keep using legacy software and hardware while simultaneously learning to use new ones. All of this culminates in a high toggle tax and many minutes, hours, and even days, spent by employees trying to combat app fatigue instead of focusing on their core role.
Now that there's a framework around how enterprise often arrives at this problem, we're happy to tell say that despite the issues, enterprises are very aware that it's a daily challenge for their employees and that poor employee experience can lead to decreased productivity.
In fact, in our most recent study, 68% of employers said they want to improve the workplace for their employees. And, you guessed it - among the 4 key reasons was increased productivity. In tandem, deploying collaboration apps is top of mind for many leaders, which will result in even more app usage in the future.

So, what's the intelligent way forward?
What Employers Can Do to Reduce App Overload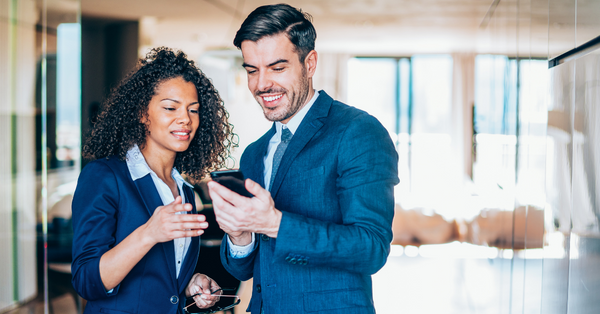 App overload creates a toggle tax that, as many leaders know, is a major problem for organizations, and it's only getting worse.
According to a Harvard Business Review study, employees switched about 350 times between 22 different applications and unique websites over an average day, which means that they're spending more time switching between them than working.
The good news is there are ways for companies to reduce the amount of time their employees spend switching between apps and browsers. We've put together a list of recommendations based on experience helping enterprise organizations lower the toggle tax and reduce app overload:
1. Perform an organization-wide audit to determine which apps and tools you really want to keep
Not enough organizations ask their people how they use their daily tools and whether they're effective at what they're meant to do.

2. Conduct an audit of the tools and technologies used by every department and ask the team to identify which ones they'd like to keep
This will paint an accurate picture of your current tech stack company wide as well as offer suggestions on which tools you'll need to keep and which you can likely sunset in due time.
3. Find a way to consolidate your tech stack through smart integrations
It may sound counterintuitive to solve app fatigue with an app, but here's the thing – there are many platforms built specifically for this purpose. Adopting an app that can reduce sign-ins and provide a secure central access point for existing technology can drastically lower employee app fatigue by making it easier to use tools without having to log in directly onto their platform (ex: access an MS Teams meeting without having to open MS Teams.) It also lowers the learning curve associated with each tool, as it's not necessary to learn the ins and outs of each tool to reap the benefits.
4. Evaluate new tools and platforms by their ability to integrate with your existing tech stack as well as ease of use for employees
Moving forward, make sure to invest in tools that can easily and quickly integrate with your existing tech stack as well as any app you're using to centralize your employee experience. If a tool doesn't have an out-of-box integration, consider choosing one that does. In addition, make sure to choose tools that are built with the user in mind – tools with poor UI/UX often lead to lower adoption with employees and end up being used less than ones that do. Do your research beforehand to select vendors that already offer in-depth, intelligent integrations to your existing workplace tech stack and will be simple and easy to use for your employees.
Why Super Apps In the Workplace Help Combat App Overload
While the current landscape might seem overwhelming, it's important to remember that there are ways to combat app overload.
For instance, super apps might be an option to consider.
Super apps (WeChat, Alipay etc.) provide all the services you need in one place and make it easy for users to access multiple capabilities and workflows in one app, reducing the overall toggle tax. When it comes to the workplace, this becomes increasingly critical to alleviate a lot of the friction and complexities caused by the hybrid workplace.
We typically advise looking for a workplace experience platform with integrations that make sense for your teams. This layer of customization will increase time savings and add more ease to workflows, which is especially important if creating a more streamlined experience is your primary goal.
CXApp, The Workplace SuperApp TM provides integration with leading workplace digital applications like Slack, Microsoft Azure, Envoy, and Salesforce, to help companies focus on what matters most: building relationships and adding value to their organization.
Interested in seeing the practical benefits of a Workplace SuperApp in action? Schedule a 15-minute, no-obligation demo with our workplace experts.
Book Your 15-Minute Demo Today
Topics Covered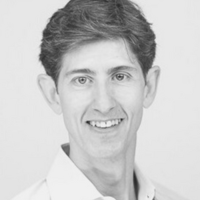 David Xides
David Xides is an Enterprise Account Executive based in New York with a wide range of experience delivering enterprise solutions and workplace technology with expertise in corporate indoor intelligence technology.