ROOM BOOKING
Room Booking
for Busy Teams
Leverage room scheduling software that gives employees instant access to search, review and book meeting rooms, and even set-up food, beverage and hardware requirements that match dynamic collaboration needs in a flexible workplace.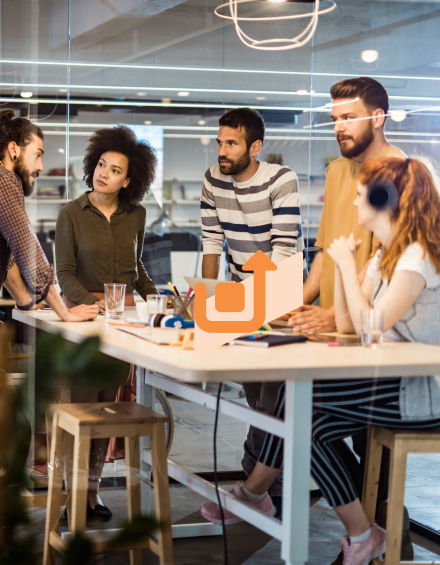 Room Reservation that Makes Collaboration
More Meaningful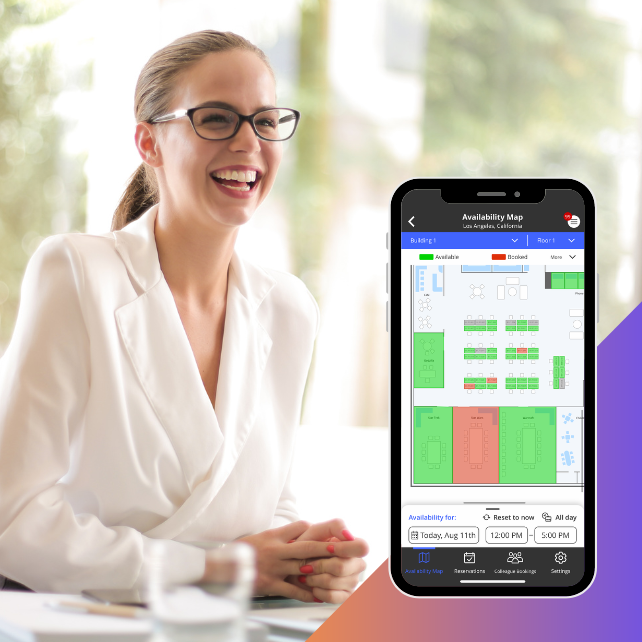 Live Availability & Searchability
Look up room and collaboration space availability in-app with real-time insights and color-coded maps that help teams find what they need in the moment and also plan for upcoming meetings. Give headache-free in-person meetings the green light!
Learn More About Hybrid Workplaces
Room Amenities and Accessibility
Match people with the right meeting room. Let employees preview meeting room configurations, photos, seating and equipment before they book, to get a foolproof setup every time.
Learn More About Space Management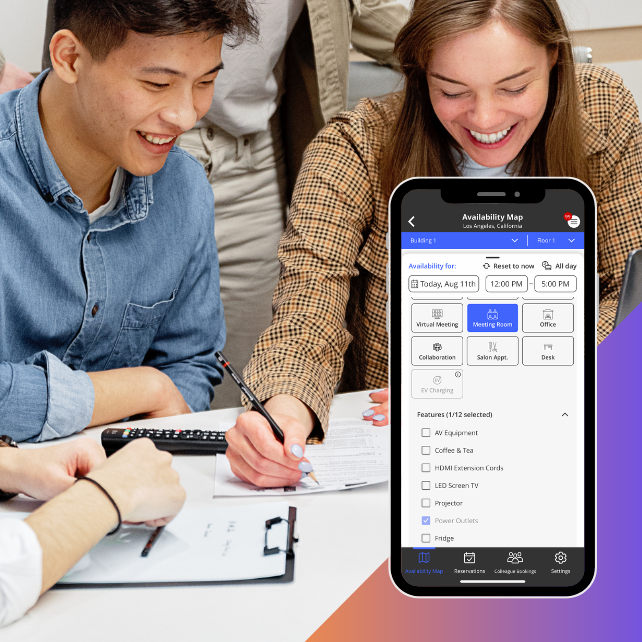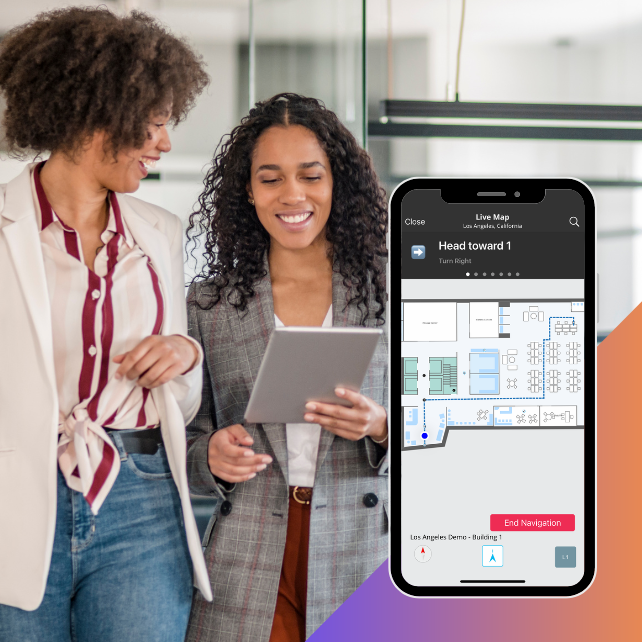 Navigate to Every Meeting Room
Make it easier to find and navigate to conference rooms, collaboration spaces, and other office destinations with turn-by-turn directions. Let people get notified on their smartphones when a meeting is about to start, so all they have to do is go, go, go!
Learn More About Office Wayfinding
A/V Guides for Each Room
Reduce friction when teams run into technical difficulties during a meeting. With our app, employees can get precise, easy-to-follow instructions on how to use the audio and visual equipment and software within each meeting room, so they can ensure that their in-person and hybrid meetings run smoothly and without interruption.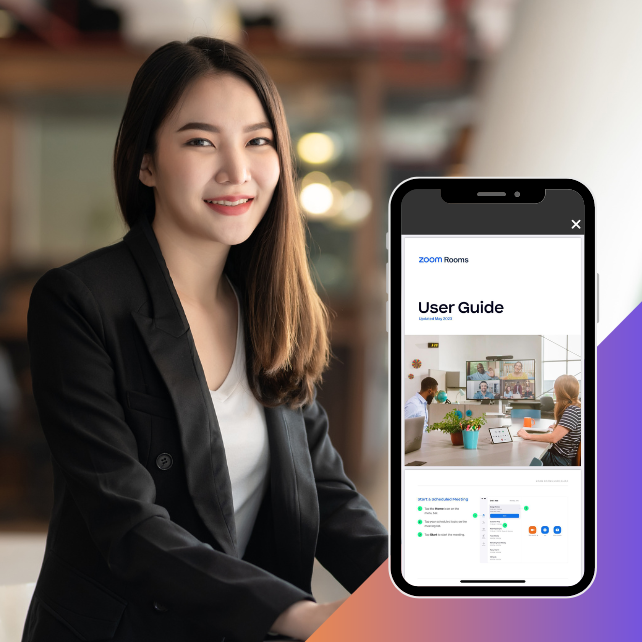 Upgrade Your Room Booking with These Hand-Picked Resources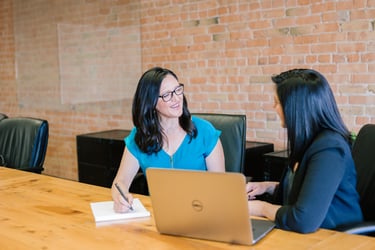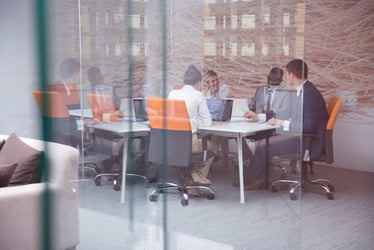 Ready to Level-Up Your Room Booking? Start Here.
Request a Demo

Let our workplace experts know that you'd like to explore how the room booking feature works in real-time.

Get In Touch

Our workplace experts will personally reach out to you to gain a better understanding of the room booking pain points you'd like to solve at your company.

Guided Tour

Explore every room booking use case, feature and integration of the Workplace SuperAppTM you're curious about with your workplace advisor!