Wayfinding technology has increasingly become an invaluable tool on corporate campuses around the world. In a workplace experience platform, wayfinding goes far beyond simple navigational cues showing users how to find their way from point A to point B. It now plays an integral role in supporting the digital workplace of the future by integrating location-aware technologies, the Internet of Things (IoT), office mapping technologies, business intelligence applications and more, through a single platform.
What is Wayfinding Software?
Unlike traditional signage-based wayfinding, wayfinding software uses algorithms to calculate routes between waypoints or points of interest and overlays those routes on interactive, indoor maps. These maps can be embedded into web or mobile applications, and on their own, are sufficient for enabling indoor wayfinding. When combined with an indoor positioning system however, wayfinding software enables the blue dot experience indoors, much like how we navigate outdoors using Google Maps, providing real time indoor location without the use of GPS. But wayfinding software has the potential to offer much more than just indoor navigation.
Here are nine of the ways that companies are using wayfinding software and location-aware technologies to create outstanding indoor experiences:
Indoor Navigation
Digital wayfinding and mobile navigation technologies have become an expected component of our daily lives whether we're commuting or going out to dinner. Now, indoor navigation has become the norm in many large buildings. Using an indoor mapping and wayfinding platform, a user's position can be identified using location-aware sensors or beacons to provide the Blue Dot experience we expect outdoors, within a building.
These location-aware technologies provide users with a greater dimensional awareness and the ability to distinguish between different floors of the building. This means navigational cues can be more nuanced, showing users not only where to turn or change direction, but also where to change floors and access elevators, escalators, and stairs. Route determination can take factors like construction areas, accessibility, or security permissions into account to provide the most appropriate path with the least friction.
Navigating to Points of Interest
Once your mapping assets have been digitized, destination selection for users becomes specific, smooth, and simple. Objects of note and points of interest can be displayed on your interactive maps and selected as specific destinations for users to navigate towards. This is especially useful in the context of a large office or a corporate campus when it comes to facilities staff needing to locate & retrieve equipment, or in finding a specific meeting room for visiting consultants.
Smart Parking
It's safe to say a fair amount of the friction and stress that exists in our daily lives can be attributed to parking lots. Visitors and employees alike benefit from smart parking technology, which gives users the opportunity to reserve a parking space at the entrance closest to the meeting room they'll actually be in, or in the area of the building where they will be booking a desk, prior to their arrival at the office.
This not only saves time for the person who doesn't have to crawl through rows of vehicles trying to find one that is close to their desk, but it also cuts down significantly on the time spent by individuals hiking across a large corporate campus because they couldn't find parking in a sensible area.
Real-Time Facility Awareness
Digital wayfinding technology has the power to go well beyond point-to-point navigation. By integrating third party applications, indoor mapping and wayfinding software allows for routes to be altered to take into account issues or barriers, such as broken escalators or elevators and security alerts. If an elevator breaks down, the system will be able to instead guide the user to a set of stairs, or if the user needs an accessible path, they can be guided to a different elevator. Similarly, in the case of an emergency, all users will be shown the fastest most direct routes to safety; and first responders can even use this technology to locate people who may have been left behind, or trapped in an emergency situation.
The key to enabling this kind of real-time awareness to accommodate the very real issues that pop up from time to time is to work with a platform that has an open architecture and is partner- and technology-agnostic
Building Visitor Services
Navigating an unfamiliar new space is rarely a straight-forward experience, especially when multiple floors and numerous buildings are involved. Indoor maps, location-aware technologies and wayfinding software all work in conjunction to provide a smoother, more enjoyable experience at a corporate campus or large building. Whether it's a visiting client or a consultant hot-desking in your building from a neighboring state, indoor navigation services can be the difference between a happy employee or customer and someone who never wants to return to your facility. Using technology to guide them from their car to their meeting, help them find food or rest rooms, and provide them with direct routes that minimize congestion, is an easy way to mitigate potential issues. Visitor check-in and security management also become much more streamlined, reducing headaches for everyone involved.
Room Booking and Office Space Allocation
Visitors and regular employees are able to book meeting rooms or office seating from home or on the premises. This is exemplified in one of our financial services client's employee app, which displays desk pod occupancy rates to enable employees without assigned desk space to navigate to a workspace with less congestion.
Locate a Colleague
Some wayfinding software solutions allow employees to share their on-site location with their colleagues, making facilitating spontaneous meetings or conversations simple, and arranging meetings based on location easier than before. In the Desjardins employee app for their Olympic Stadium office, users can opt-in to connect with friends. Once a connection is accepted, location sharing is turned on and you can see each other's location on the map. Alternatively, their solution allows for a short-term opt-in as well. Once a short-term connection is accepted, location sharing is turned on and you can see each other's location on map within a 30-minute window.
Food Ordering and Delivery
Employee apps can use the wayfinding technology to deliver a similar experience to what we expect with our dinner delivery. Users can access online cafeteria menus from any wireless device, order their food to their desk or a designated pick-up location, and watch their food travel from the kitchen using asset tracking technology.
Company Events and Alerts
Through integrations with scheduling systems, employees can be notified about company events through their employee apps. This integration could send an initial notification, and subsequently notify employees when an event is approaching, providing them with navigation paths and time to the event. Additionally, one could use proximity messaging or geofence-triggered notifications to employees who are physically nearby an event or meeting.
Interactive digital wayfinding software has come to yield expected location-based experiences on many corporate campuses for these reasons and many more. The efficiency, ease-of-access and time-saving benefits indoor maps and location-aware technologies provide for users are countless, and quickly becoming evident to smart offices around the world.

What to Consider When Evaluating Wayfinding Software
What should you consider in your journey to finding the right wayfinding software? Here are a few considerations to start with:
Goals:

What kind of experience do you want to offer? Do you need a simple navigation function to get from point A to B, or an advanced app that offers more location awareness? Make sure to clearly define the goal of your investment and consider software that matches your overall needs.

Integrations:

If you'd like to use wayfinding software in conjunction with other functions, consider a partner that uses RESTful Web Services, published API's, and offers an open architecture to save yourself from integration issues down the line.

Spaces:

When choosing your wayfinding software, consider the size of your space, the number of people who will use the app, and the number of rooms, offices, desks and amenities available. This will help determine how dynamic or static your space is, and if you'll need enterprise-level integration capabilities.

Security

: Ensure that the partner you choose meets your requirements for security (especially if they rely on 3

rd

party solutions), to keep your investment safe.

Industry

: Your wayfinding software will need to match the specific needs of your industry, so make sure the partner chosen understands if you require different map profiles or need to cater to a larger audience with local translations.
Ready to digitize the workplace and enhance the employee experience? If you're interested in exploring how our workplace experience solutions can meet your needs, contact us today!
Topics Covered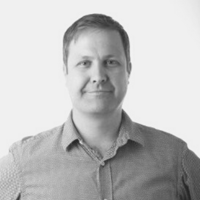 Chris Wiegand
With a track record of success in both business growth and business transformation, Chris Wiegand has dedicated his career to discovering and creating business opportunities that address real-world needs. In 2009, Chris co-founded indoor mapping company Jibestream, and led its incredible growth from an idea to a globally recognized leader in the indoor mapping space.