Advances in Wayfinding Technology for the Workplace
December 21, 2021

Chris Wiegand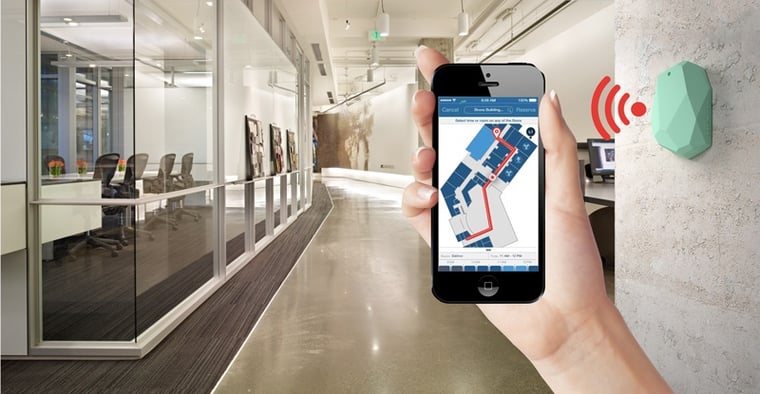 Most people born before the '90s likely have a memory from some point of stopping to ask for directions, or picking up one of those 'antique' map books to navigate a road trip. Global Positioning Systems transformed the way we explore and navigate the world. But while the planet at large became instantly familiar, the indoor spaces that we spend most of our time in — the workplace — did not. Have you ever found yourself on a bustling corporate campus, frantically reading signs trying to figure out where you should be seated, where your team members are, or how to access a certain facility? Thanks to advances in wayfinding technology, this is starting to change for the better.
What is Wayfinding Technology & How Does it Work?
Wayfinding refers to information systems that guide people through indoor spaces. Simply put- how we find our way between places. For years, we've been using navigational tools like GPS to help us find our way outdoors, but this type of positioning is not able to penetrate the large, complex buildings that occupy our planet. Indoor positioning systems, are the technology behind the solution to this problem.
Modern smartphones are most commonly used for wayfinding as they have an array of sensors that can be integrated with location technology. It makes it easier for employees and guests to reach for their phone to find the map and navigate indoors, the same way people do with Google Maps outdoors. What takes place in the app is similar to what you'd see for outdoor navigation- a digitized office map showing all surrounding rooms and amenities, and the ability to get directions to where you need to go. Wayfinding takes mapping one step further as you can get step by step directions to finding your destination, with blue dot technology being able to pinpoint your exact location. How do we visualize this?
It All Starts with a Map
In the same way that Google Maps would be useless if it only showed your position on the planet without any context, indoor wayfinding requires an indoor map of the workplace, to contextualize the location data it gathers from devices. When these two components are combined in an employee mobile app you can emulate that Google Maps experience inside: indoor navigation, and the ability to locate people, places, or things.
But the benefits of wayfinding technology are not limited to exploration. One of the biggest benefits of wayfinding is the way it contributes to safer environments - whether that be helping people find emergency exits in urgent scenarios or efficiently seating people in a largely hybrid workplace.
The Evolution of Wayfinding: Signage to Kiosks to Apps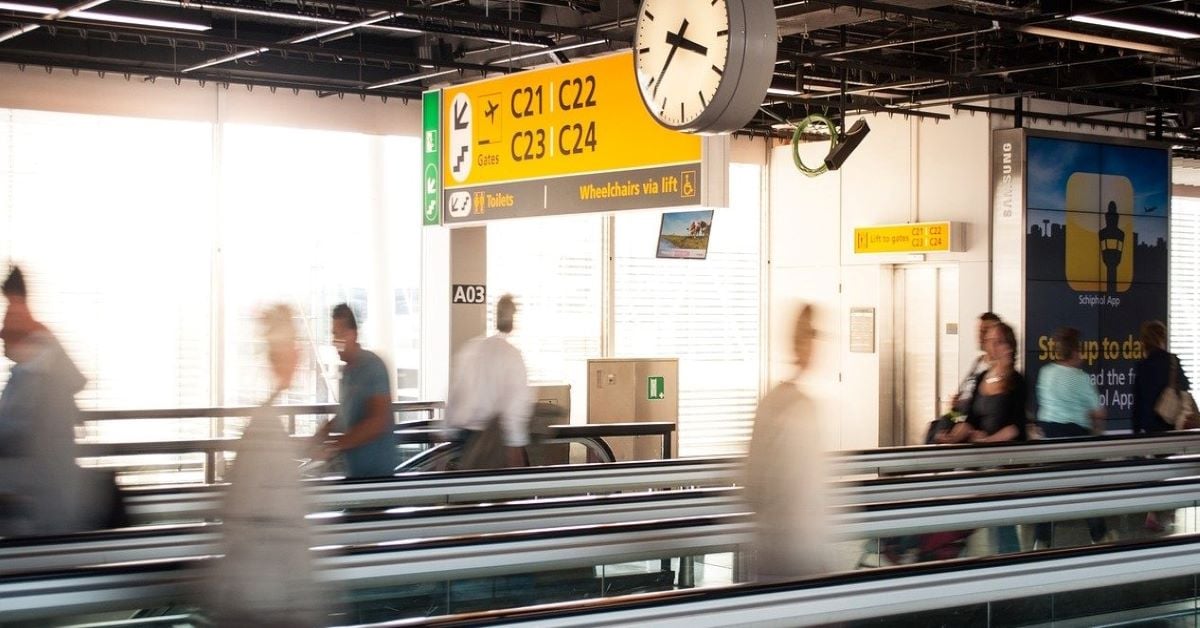 The concept of wayfinding isn't entirely new; architect Kevin Lynch used the term 'wayfinding' in his 1960's book 'The Image of the City' to describe the tools and processes used to help people find their way. But it was really the navigational aids that came with cars that spurred the evolution of wayfinding to what it is today. Another important development in wayfinding was the digital kiosk - a fixed map station in areas like malls and transportation hubs where you'd have to find and memorize your path. Now, users can be shown their path on their mobile device, with real-time updates using blue dot mobile apps.
Wayfinding & the Digital Workplace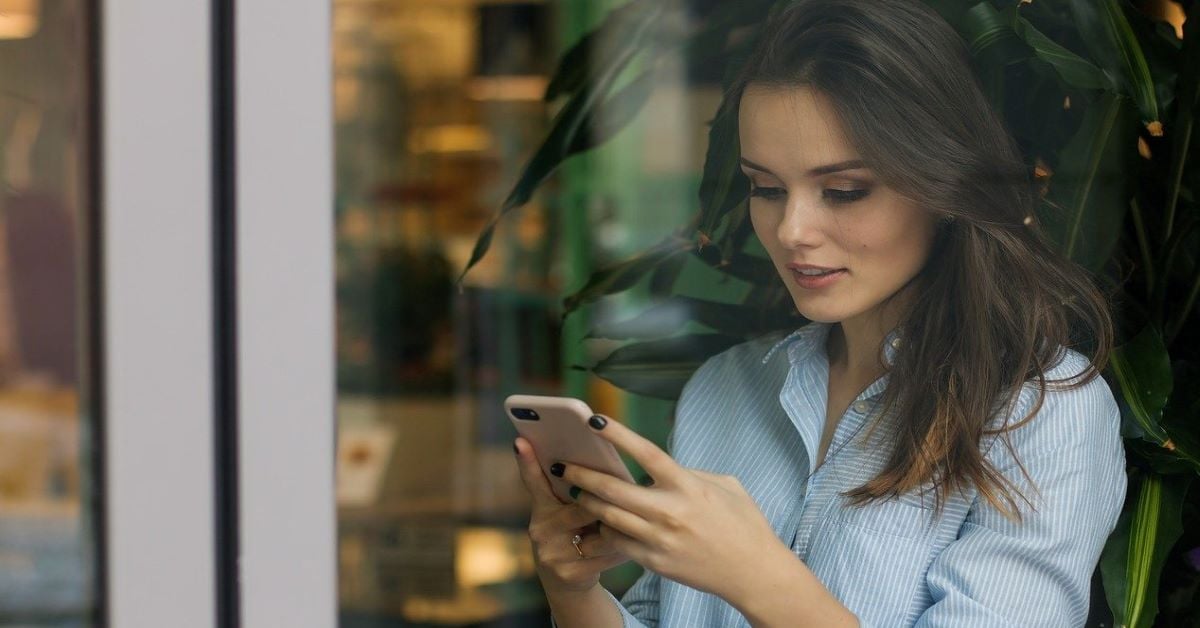 In the past, the process of finding the right room in a large office was a matter of arriving early, finding your way around using signs or asking the front desk. It was still very stressful to navigate the office on your first day or as a new visitor to avoid arriving late, simply due to the lack of navigation tools. Today, it might have been easy to find the building itself on Google Maps thanks to GPS, but as soon as you enter the building, you're on your own. Wayfinding technologies have transformed the digital workplace, improving the experience of not only employees but visitors as well.
The availability of a digitized map on your mobile phone, as well as blue dot technology indoors, makes it easier to find meeting rooms, washrooms, conference halls, coffee shops and more. It also makes it more accessible for those who need it, such as showing which staircases, elevators and amenities are wheel-chair accessible. Using location-sensing technology, wayfinding can be used to implement location and proximity-based navigation and notifications, which can significantly improve productivity and efficiency on large corporate campuses.
Creating a More Connected Workplace Experience
Wayfinding technologies can be leveraged to create modern, digital experiences for both your employees, and guests at your properties. They help your staff collaborate more effectively, make your spaces instantly discoverable, and offer myriad other benefits from improving employee retention to enabling data-rich space analytics. All of this and much more, is made possible with the Workplace SuperApp, CXApp's workplace experience platform.
Schedule a 30-minute demo with our workplace experts to learn how to get started creating better experiences at your organization.
Topics Covered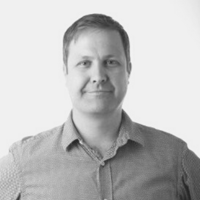 Chris Wiegand
With a track record of success in both business growth and business transformation, Chris Wiegand has dedicated his career to discovering and creating business opportunities that address real-world needs. In 2009, Chris co-founded indoor mapping company Jibestream, and led its incredible growth from an idea to a globally recognized leader in the indoor mapping space.