Hot Desking, Desk Booking, and What It Means for the Corporate Campus
March 11, 2023

Leon Papkoff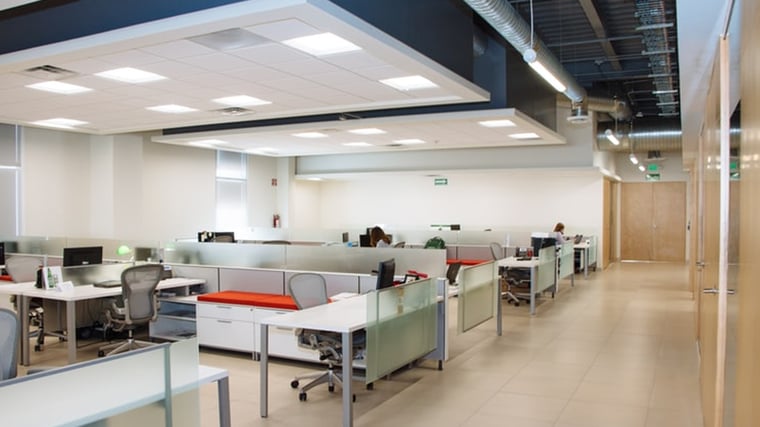 Desk booking is quickly becoming one of the best solutions for enhancing work environments and tailoring them to a more hybrid workforce.
As companies embrace the distributed workforce concept, they're obligated to implement a desk scheduling tool to manage seating arrangements and accommodate flexible work schedules. Though a seemingly daunting task, implementing a desk scheduling tool will both simplify and enhance the employee's experience at work, providing all the resources they could need via one, convenient interface.
Gartner's renowned survey on hybrid workplaces, reveals that 82% of company leaders are planning to allow employees to work remotely, at least some of the time. Nearly half, or 47%, say they intend to allow employees to work remotely full-time, going forward.
For better or worse, hybrid is here to stay, which calls for a smarter, more contextually aware system for managing spaces, workstations, and the average workplace. Cue desk booking solutions.
Here are just some of the benefits desk booking technology offers:
They make it easier for flexible employees to discover and reserve workstations, even while off-site.
They allow operations teams to control and manage on-site capacities, as well as partition out desks based on daily, weekly, or monthly needs. This allows for dynamic and personalized environments that can match capacity and occupancy requirements.
The tools can be personalized to meet all manner of criteria, including location, timeframe, duration, desk or room amenities,

office neighborhoods, activity-based workstations, proximity to specific areas, and much more.
The technology merges an already complex network of systems under one banner, and then connects all employees, executives, management, vendors, and even visitors.
It syncs seamlessly with other property solutions like

on-site mobile dining

and delivery, parking, meeting and social management, and much more.
Of course, to make desk booking run smoothly, there is a significant amount of work done behind the scenes by operations teams. Some examples include the management of facilities, repurposing real estate, installing IT and smart devices, and so on. All of these newly adopted systems and technologies make desk booking seamless for employees and visitors.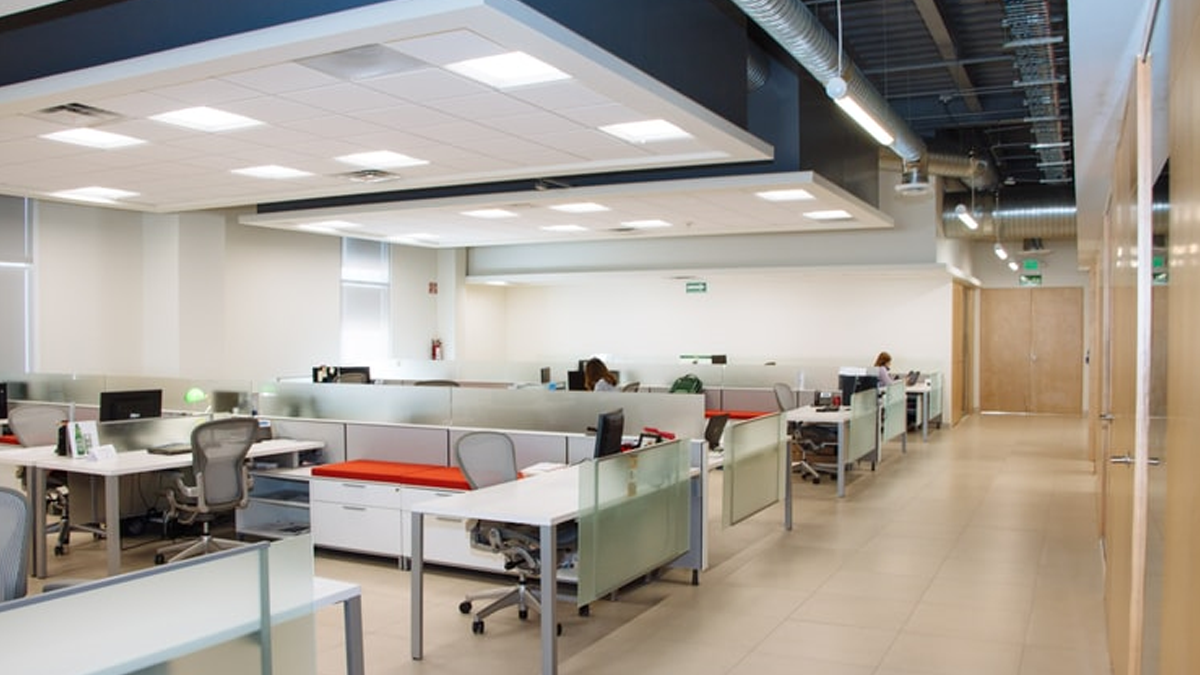 Desk Booking in the Workplace: Commonly Asked Questions
As successful and beneficial as desk booking can be, many questions surround its implementation, usage, and maintenance. Will it work for you and your organization? What are some things you might need to know beforehand? Is it truly worth the investment?
Here are some of the most commonly asked questions:
What Is Desk Hoteling?
Desk hoteling or desk booking is when you utilize software to manage advanced reservations within the workplace, specifically to assign shared desks or workstations. Employees can make a reservation from anywhere, and claim specific times or dates in the future.
But do people want this kind of system? In a Gallup survey, 37% of employees say they would leave their current job in traditional office and work environments to join a company that offers a more flexible setup.
What Is Hot Desking?
Similarly, it's using software to make on-demand reservations for a shared desk or workstation, on the spot. It requires the employee to be on-site, in-person, and near the physical location of the space they're reserving. Imagine someone walking up to an open desk, claiming the space in an app, and sitting down to work, all within minutes, if not seconds.
What's the Difference Between a Hot Desk and Dedicated Desk
Hot desking is more of an on-demand and instantaneous approach for on-site setups. It allows employees to walk by, or right up to, available workstations and spaces, with the option to reserve them immediately. The space is then secured for their needs, but it's also an incredibly flexible system. Once they leave, the space can be reserved again after being cleaned and sanitized. When spaces are reserved they're taken out of inventory and workers both on-site and off can see what's available and what's not, allowing them to make more informed decisions about where they spend their billable hours.
Dedicated desks, on the other hand, are the exact opposite. They are exclusive workstations dedicated to a specific employee, group, or department. They are not shared, and cannot be used as a "hot desk" because they technically always belong to someone in a 1:1 ratio.
Even employees with dedicated workstations may still be required to "reserve" them before coming into work, but that's only to report on-site capacities and measure population densities. Although they are much less flexible, certain location-sensitive jobs require a dedicated space. Some examples are executive support, network operations, physical maintenance, and beyond.
How Does Booking a Desk Work?
The process is remarkably simple. When an employee knows they're going to the office, they can look up available workstations through a mobile app, check stats like occupancy rates, nearby amenities, who's on-site, and more. Using that information, they can find a space that works for their needs, reserve it, and then head to work.
When they arrive it's ready for them, complete with turn-by-turn navigation to the workstation and they also get smart controls — like the option to order lunch and schedule a delivery to your station.
How Does Desk Booking Support a Hybrid Workplace?
Desk booking solutions offer many benefits, but in hybrid workplaces specifically, here's what makes them supportive:
They can scale up or down at any time to adhere to local guidelines.
Desks can be made active or inactive depending on environmental/health conditions.
The system gives flexibility back to all employees, including service staff.
Everyone receives insights regarding who's on-site, and where they're sitting.
Floor density, capacity, and population insights are available to empower more informed decisions. If you want to avoid crowds, for example, you can.
It takes the guesswork out of hot desking, eliminating the need to walk around looking for an open workspace. You can see it right from within an app and color-coded diagram, and you can reserve the space in advance.
A report from global HR and recruiting firm Adecco shows, in the wake of Covid-19, 77% of professionals want greater flexibility in how and where they work. They want the options, support, and capabilities to choose their work setups, especially when they're on location.
What Are the Drawbacks of Shared Desks?
While there are some drawbacks, they can be addressed in several ways. Let's look at the drawbacks first:
There's no sense of ownership.
No tools for enforcing etiquette or safe habits.
Workers are always somewhere new and unfamiliar.
There's no storage nearby.
Here are some answers to those issues:
You get to change location to meet individual work needs or activities.
You're always meeting new people.
Users can access different locations or spaces across a campus.
It supports better on-campus hygiene with streamlined workstation cleaning requests thanks to automation.
Digital lockers can be set up for storage.
How to Hot Desk Successfully?
Once you get into the swing of things, hot desking is not difficult at all. First things first, you use the app or software to reserve a space by researching a desk that meets your needs and then claiming it. During that phase, you can consider and review details about location, amenities, time availability, and more.
When you head to work, bring your own supplies, arrive on time, and use only your reserved space. To help you remain as productive as possible during your reservation, take advantage of in-app services and benefits — like food delivery! When you're done, leave no trace behind by cleaning up your messes, packaging all your gear, and wiping down equipment and surfaces.
What Types of Workstation Analytics Are Important?
Analytics are a beast to define, at least in a general context, because every operation will be a little different. However, when it comes to workstation and hot desking analytics, there are a few critical metrics to gather:
Workstation inventories
Desk booking and occupation frequencies
How often desks are booked but go unused
When reservations are canceled and how often
How frequently desks remain empty
When desks are occupied, released, and cleaned
Who booked the desk or workspace
Real-time floor and building occupancies
Traffic and population flows
Popular check-in or check-out times, and the busiest time slots
Property managers, executives, maintenance crews, and other professionals benefit from the space management insights that are created and delivered through the system. They can see what's happening within the facility, where improvements need to be made, where there are bottlenecks, and much more. The analytics don't just help the employees stay organized and productive, but also help continue the momentum of the entire operation, especially in today's increasingly health-centric landscape.
How Does Desk Booking Help with Contact Tracing?
In most cases, although unfortunate, workplaces don't have tools or technologies to accurately contact trace when something happens. It's usually after the fact that those systems are put in place. That's bad news for any work environment, let alone a flexible workplace where people are coming and going constantly.
Simple desk booking platforms can help facilities and operations, with nominal contact tracing tools, measure events by real, contextual data, which benefits the entire workplace. By merely knowing when and where employees are at a given time, or date, the information can be used to pinpoint potential infections. Alerts can be sent to anyone that was nearby, or those who used the same space, giving ample time to arrange for testing.
All information is confidential and used to inform potential risks to impacted employees. Only those affected will be shared notifications and information, and the data is only ever used when there's a potential issue.
What Should You Look for in a Hot Desking and Booking App?
Each solution offers a unique experience, but features you should watch out for include:
Automatic Interactions

- The system should power automatic events like reserving a desk instantly, checking in to a space, or finding parking, all without having to log in. Occupancy sensors and NFC tags (badges) can help facilitate this.
Minimal Upkeep

- Hardware or physical maintenance should be mitigated. Desk booking solutions create a seamless flow to operations, allowing interactions through contactless engagement. There are no touchpads or kiosks that need to be purchased or serviced. It's all done via mobile and existing technologies.
Map Integration

- Real-time office maps and navigation can help employees find their workstation, communal rooms, nearby amenities, equipment, other colleagues, and more.
Wayfinding

- Enhancing the maps integration, live navigation allows employees to instantly explore, discover, or locate a space they need, even when they are unfamiliar with the area.

Blue dot guidance directs them to a desk, meeting room, or colleague. It's a more holistic hoteling solution that takes people from the parking lot to the conference room and back, seamlessly.
Open Integrations

- An

open partner ecosystem, accessible to all, supplement the primary solutions. It also improves compatibility with existing solutions like meal plans, security access, nearby properties, and more. A hybrid workforce that is always on the go needs access to more than just a desk. Other things to consider include work ticket requests, cleaning requests, mobile meal delivery, digital locker reservations, remote access, and more.
What's the Most Requested Feature of Desk Booking Software?
Many of the top companies embracing desk booking technologies are looking for more than just a visual rendering of a desk, or a top-down map of where a workspace is located. Employees demand more value out of desk booking tools and insights — such as who they will be sitting or working near, or choosing spaces for collaboration.
This is one desk booking capability that truly gives employees more information and power to make informed decisions. They get to decide who, what, and where, which is increasingly important for both flex work environments and a healthier work arrangement.
Shared Desks and Workplace Experience
Building support for a distributed workforce and implementing the shared desk model impacts workplace experience, positively. It's a necessary component of the ever-evolving digital workplace technologies. Without proper space management and occupancy insights tools, you cannot understand how the workforce is moving around an environment or making use of it, especially in a hybrid setup. What's more, desk booking and hot desking solutions better serve the employees and the new, flexible way of working on-site or off.
In its 2020 Global Occupier Sentiment Survey, CBRE reports that 73% of senior-level global real estate executives agree flexible office space will be a part of their long-term real estate strategy going forward. The demand is there, and real estate executives are reacting. It will be a continued focus for the foreseeable future.
Schedule a 15-minute meeting with our workplace experience experts to learn how our workplace experience platform and desk booking features can benefit your organization.
Topics Covered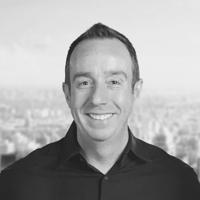 Leon Papkoff
Leon Papkoff is the Chief Product Officer of CXApp with 20+ years of executive leadership paving the way for emerging technologies shaping the future of work and dedicated to solving real problems for the digital workplace.