Employee Experience (EX): What it is & How to Get it Right
April 22, 2022

Leon Papkoff
Many are familiar with the concept of customer experience (CX) and how it encompasses a customer's entire journey with a company, from the pre-purchase stage to the post-purchase stage. Similarly, employee experience (EX) is a critical aspect of business performance.
EX involves the experience an employee has from the moment they engage with your job posting to their farewell lunch on their last day. And with the increasing digitization of the workplace, companies are investing in technologies like workplace experience platforms to enable a forward-thinking environment that gives employees the tools they need to succeed, especially amidst a distributed workforce model.
Why? Because solutions like The Workplace SuperApp bring all digital and physical touchpoints into one command center alleviating pain points employees experience when navigating their workday. This has a direct impact on EX by centralizing communication, encouraging engagement, and increasing productivity.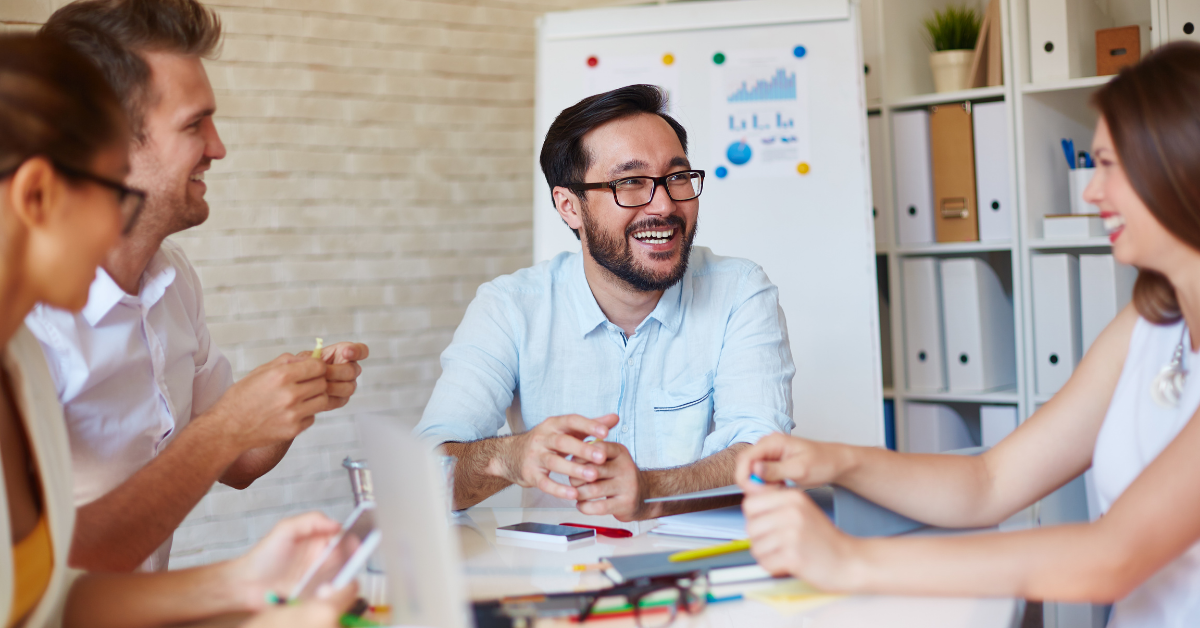 The New World of Work
As organizations embrace hybrid work as their new normal, workplace experience platforms help create equitable experiences among employees. EX doesn't just live in theory — it's a practice too. So, help employees navigate this new world of work by giving them access to tools and processes that will help them understand how, where, and when they can show up at work.
This includes on-demand access to information, resources and perks that aren't just centered around only on-site or only at-home work settings but a combination of both. Mobile apps have become incredibly useful in this sense; their 2-way communication capabilities and on-the-go accessibility helps employees seamlessly transition from one work environment to another.
That's why employee apps are useful in allowing employees to easily access Zoom meeting links for virtual collaboration, communicate with colleagues on Slack, access real-time company news, navigate changing office layouts, find nearby amenities, and more.
How to Improve EX at Every Stage
To master your EX strategy, it can be useful to break down the journey employees go through at every stage and measure the effectiveness of their progress.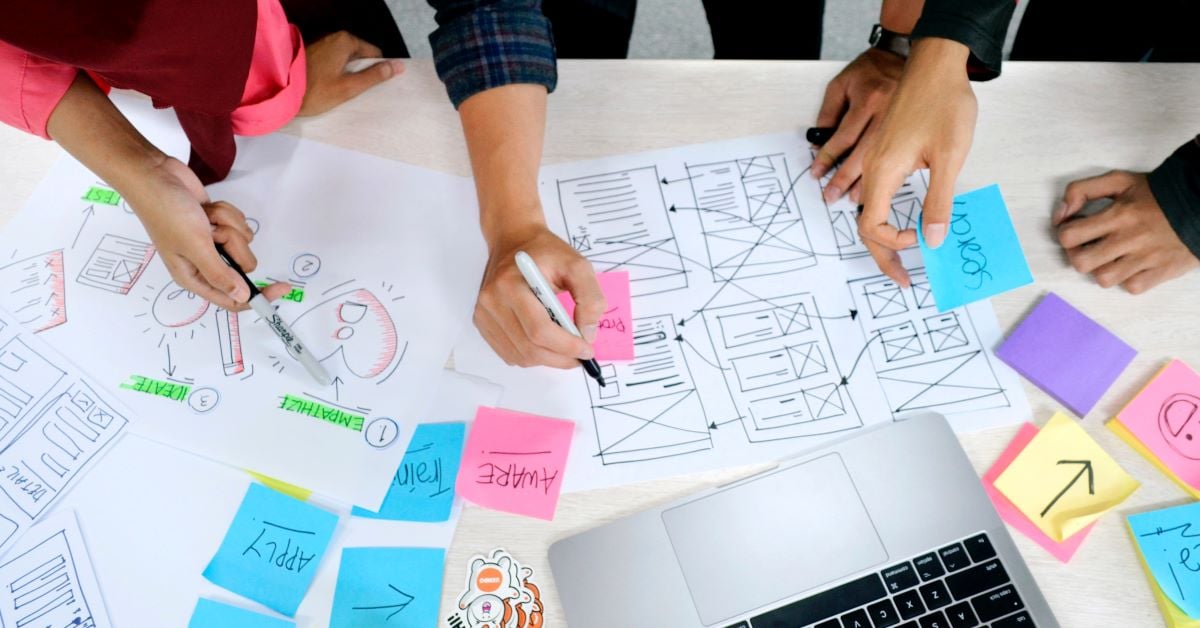 Efficient Recruiting
Great EX starts from the moment someone interacts with your job posting, and improving this process is key to attracting the best talent. To impress candidates, consider the overall quality of their experience, whether they're hired or not:
Is the job description clear?

Is it easy to send an application, or come back to it to complete?

Are candidates being communicated to at every step?

Is there an understanding of company values and mission?
Smooth Onboarding
When joining a new company, there's a lot of new information that an employee is taking in, so it's important to have an effective onboarding process as an introduction to the company and their role. An employee app helps deliver a smooth experience for recruits, whether they're starting their new role in-person or virtually, by giving them direct access to the employee directory, office information, FAQs and much more.
Here are additional ideas to make new employees feel welcome:
Add them to company Slack channels to engage with others on a range of topics from employee recognition to pets

Introduce them on a company-wide feed so they can receive a big welcome

Make sure managers are available to answer questions when needed

Send hybrid employees a welcome package, including ergonomic workspace tools to make their home office comfortable

Make visiting the office easy with a connected device strategy using mobile app touchpoints such as desk booking, indoor navigation, touchless meeting room reservations and more.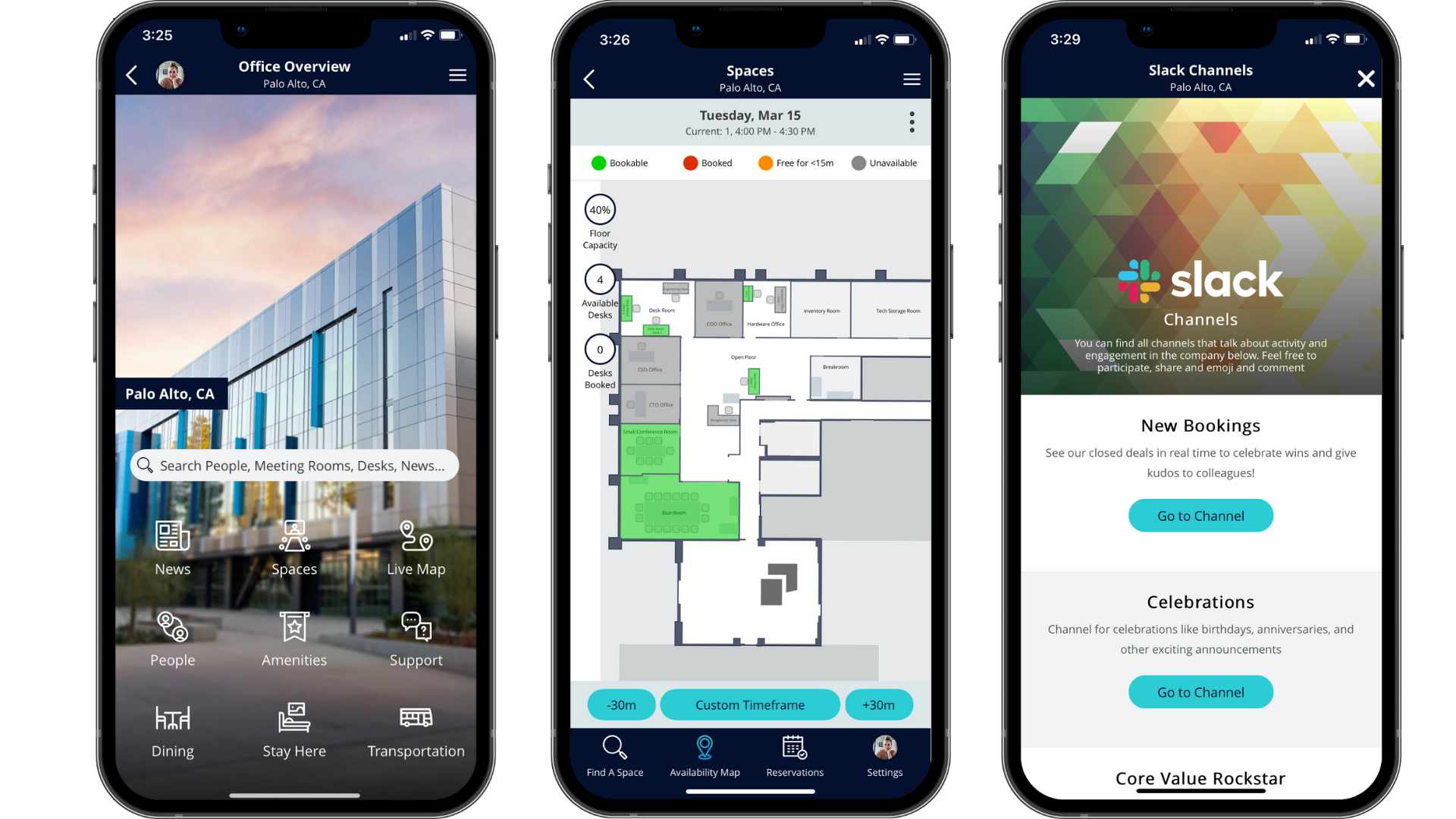 Incorporate Training & Development
Make sure to prioritize employee development, beyond the tasks related to their role, by incorporating company initiatives such as mental health workshops and career development sessions. Again, to ensure a smooth process and engagement, having these programs readily available in a workplace experience app keeps them top of mind and boosts adoption. Also be sure to instill a culture that values individual and team development by having employees set monthly, quarterly, or annual goals, recognizing performance and rewarding them for their achievements.
Keep Retention High
Create community within your organization by continuously focusing on and refining employee experience initiatives. It's human nature to want to belong and employees carry that desire to belong within their organization. They want to not only provide value but be valued. A great way to achieve this is by sending out regular surveys for feedback. Through an employee app, employees can respond to polls and see results instantly, or take their time to answer surveys. With this approach, employees can outline their level of satisfaction, stress, and what ideas they may have to improve their experience.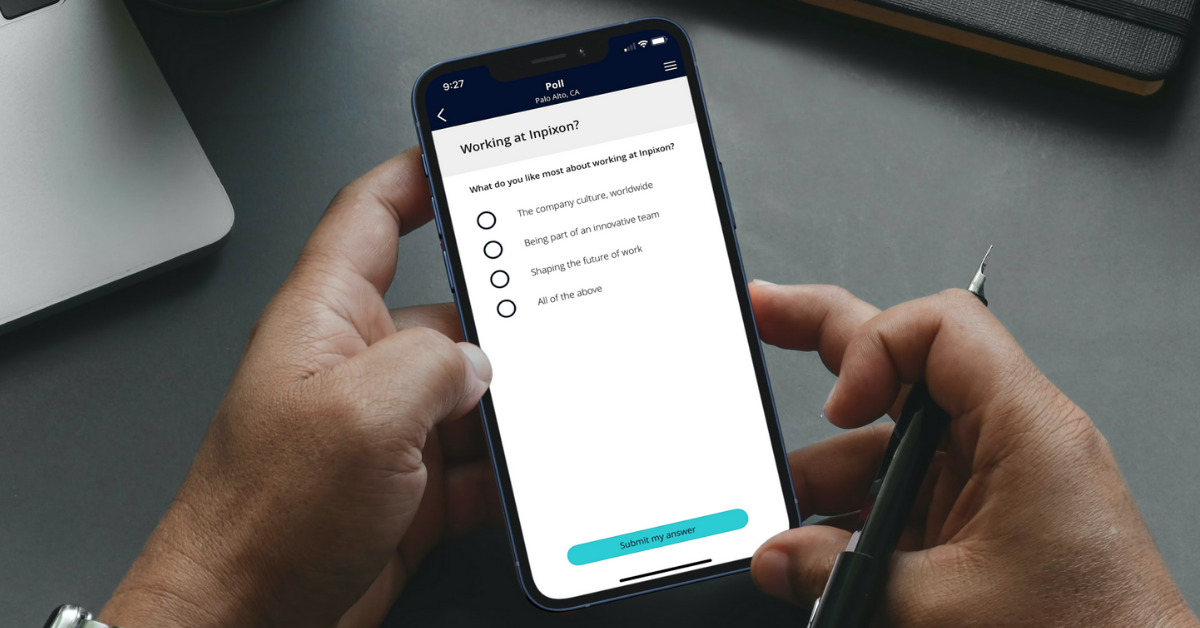 Include the Leadership
Team
When the C-suite values employee experience and can connect it to achieving business goals, EX initiatives are more likely to be successful. The leadership team has a big impact on employee morale - so there's always an opportunity for them to communicate and lead by example by sharing company goals and providing cross-functional opportunities for learning, engagement, and innovation. Do this by having executives present company initiatives in monthly All-Hands calls, connecting with employees during townhall meetings, and leveraging employee app features that promote awareness and inclusivity.
The Benefits of Prioritizing EX
Higher Engagement

: When employees feel prioritized, they're more likely to engage with colleagues and share feedback that'll improve the experience for everyone.
Better Quality of Work:

With higher engagement comes increased productivity. Employees are more likely to think creatively and innovatively and work to improve current processes.

Reduced Turnover:

Happy employees turn into long-term employees! When your workforce feels like their needs are being met, there's less of a chance they'll be searching for other opportunities. Ensure you're always collecting feedback to see what you can do to consistently improve their experience.

Improve Customer Service:

A great CX (customer experience) is directly correlated to great EX, since employees turn into ambassadors for your organization.
Make EX a Priority
An amazing employee experience comes with building a culture that celebrates your employee at every stage. Leveraging a workplace experience platform throughout the entire journey allows for greater connectivity in the workplace and makes it a smooth experience wherever your employees are working from. From the very first welcome email to digital touchpoints and automated interactions, make sure your employees feel valued. Interested in streamlining communication and enhancing the workplace experience for your employees? Contact us today.
Topics Covered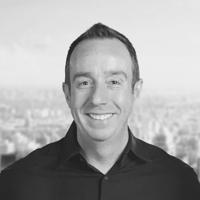 Leon Papkoff
Leon Papkoff is the Chief Product Officer of CXApp with 20+ years of executive leadership paving the way for emerging technologies shaping the future of work and dedicated to solving real problems for the digital workplace.