Improving Employee Retention with a Workplace Mobile App
September 22, 2021

Leon Papkoff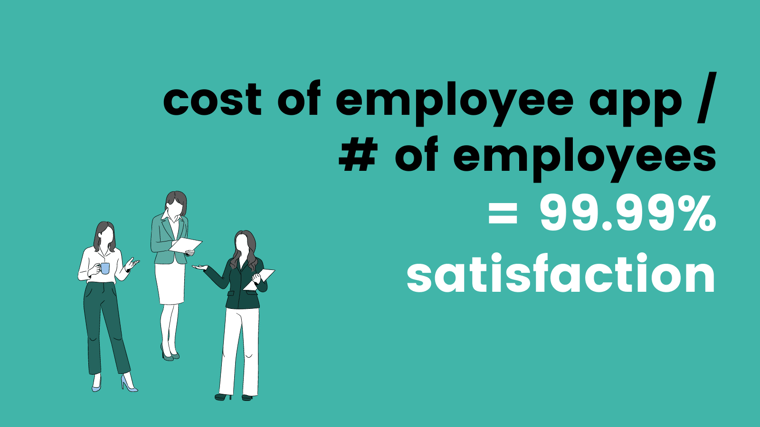 It's time we address the elephant in the room... You may be wondering, how can employers bridge the gap between off-site and on-site workers in a hybrid environment? Well it's much simpler than you may believe it to be: an employee app.
Understandably, more people want to work remotely now that they've had a taste of a flexible work schedule, and they don't want things to return to normal, for the most part. In fact, almost half of people won't return to jobs that don't offer remote work after COVID-19. About 80% of full-time workers expect to work from home at least three times per week after COVID-19 guidelines are lifted and offices can re-open.
With the ever-increasing adoption of the hybrid workplace, and event teams still spending most of their time working remotely, it has become necessary to provide employees with the following:
A strong and engaging work culture
Equitable experiences, even virtual
Fun and creative activities
Inspiring courses, meetings, and seminars
Unique opportunities for collaboration and socialization
Involved touchpoints that boost participation
The reality is that the cultural in-office buzz, often seen before everyone started working remotely, is missing, and it affects the day-to-day of many workers. It can be a net negative, causing workers to become disoriented, disenfranchised, and ready to move on. Building strong employee engagement tactics, and really focusing on employee wellness and healthy, thriving work culture are all solid strategies for reducing turnover.
The Expanding Cost of Employee Turnover
According to some studies, every time a business replaces a salaried employee, it's the equivalent of paying out 6 to 9 months of salary, on average. For a manager that makes $60,000 per year, that's $30,000 to $45,000 extra in recruiting and training expenses.
There are repercussions far beyond troublesome finances. Every time you have to replace an employee, you're also losing out on the valuable experience, talent, and knowledge that person was contributing to the operation. Other areas impacted include:
Team morale
Information and data assets
Productivity
Onboarding and training resources
Mismanaged equipment
Cultural and social experiences
It's better to invest in strong relationships and to encourage workers to remain a part of the team. Gallup also found a 41% reduction in absenteeism among engaged employees, with a 17% increase in productivity. Satisfied and loyal employees offer higher chances of success, better productivity levels, and a sustained investment within the business.
The Immeasurable Value of Employee Retention
Employees are the cornerstone of any business or operation. They interact with the customers, they bring innovation to the table...they make the whole thing tick. So, losing employees can be detrimental, especially with the current labor shortages. It's not cheaper to let go of employees in lieu of hiring new ones. There's onboarding and training to think about. The experience a new employee brings to the table is likely not going to compare unless you're lucky enough to bring in top talent.
Happy employees bring about success. They often contribute more with higher productivity levels with creative freedom a driving factor. Also, processes are rarely interrupted, and workflows continue unhindered, as teams become more familiar with one another. Those teams also continue to grow and skill up.
And while culture is primarily unaffected — when employee retention is high — it still needs to be monitored continuously and fostered.
Putting Employee App ROI Into Perspective
One simple math equation is to take the cost of an employee app and divide it by the # of employees. This gives you the cost per employee to run a new employee-first technology. In terms of dollars and cents, it's hard to ignore the fact that it may cost as little as $10 per employee to deploy an employee app across your organization. Think about it, if an employee app costs you $100,000 in year 1 and you have 10,000 employees, you're looking at $10.00 per employee. Let's consider that the cost to keep an employee (in addition to other variables).
Now, think about the employees leaving the company and the impact that has... across time, resources, and yes cost. According to Workplace by Gallup, the cost to replace an employee can range from 1/2 to 2x their annual salary. So if you take an average salary of $50,000, the replacement cost can range from $25,000 to $100,000 per employee. Let's consider this the cost to lose an employee.
Even modest turnover rates can cost an organization a lot of money when you look at the entire company. For instance, with a 100-person company providing an average salary of $50,000, turnover and replacement costs could be as much as $2.6 million per year.
In our scenario: the cost to keep an employee is $10.00 and the cost to keep an employee is $25,000 conservatively. So, it's fair to say investing in good employee experience platform that supports hybrid workplace experiences and keeps employees engaged is a wise investment by a large margin.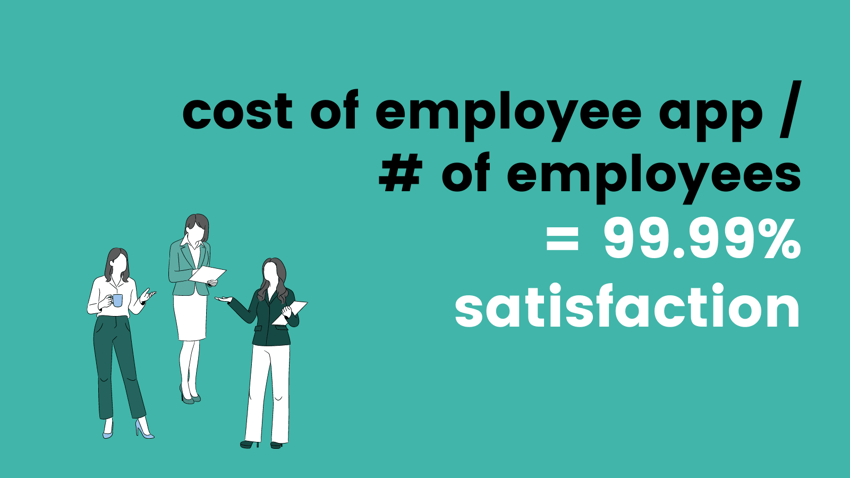 Investing In An Employee App for Workplace Prosperity
Reliable and well-designed employee apps can improve engagement within a hybrid workforce, and complement a smart office, or smart campus. Providing on-the-go access to technology connects employees directly to the workplace and each other. Moreover, they save time by not having to switch between devices, applications, systems, or workflows — it's all accessible via one platform.
This simplifies and streamlines everything, from communication and collaboration to basic tasks. It's also available at any location, whether that's on campus, at home, or another remote space. Since we are moving towards a more comprehensive digital workplace, it makes sense to introduce an always-on, ready-made platform — like mobile.
Key Employee App Features That Support Hybrid Workplaces
A comprehensive employee app could position any business operation as a leader in the hybrid workspace. In other words, it's one of the best ways to provide your personnel, vendors, and on-site visitors, as well as anyone working remotely, with an incredible experience overall. Here are just some of the ways that an employee app can provide support:
Desk booking and hot desking

to facilitate changing workstation needs
Hoteling for rooms, spaces, and amenities to support on-the-go collaboration
Real-time

occupancy insights for overall awareness
Population density monitoring to keep tabs on onsite capacities
Streamlined work and cleaning requests to keep safety top of operations
Digital service ticket management to streamline workflows
Key Employee App Features That Boost Employee Sentiment
Several features also naturally contribute to a positive employee sentiment, vastly improving how people interact with the environment and each other in both a virtual and physical sense — especially in today's contactless world. Here are some critical features that aid in boosting employee sentiment:
Social feeds and campaigns to keep employees active
Meaningful content offerings and news updates to share company objectives
Employee feedback via surveys, polls, and questionnaires for a sense of belonging
Additional content or media such as videos and podcasts to diversify information
Shared stories, wins, employee spotlights, etc to keep success top of mind
Promoting awareness about upcoming events, both in-person and virtual
Integrations with other tools and systems to make the day-to-day simpler
Evaluating Cost Against Benefits
Cost is only one factor, but it is central when it comes to making decisions and implementing new technologies. When you do the math, however, the cost of investment in a substantial employee app far outweighs the cost of failure.
Another important factor is how existing employees and retained employees actually feel about the current situation. Is the technology you have in place for them making a difference? Does it improve their work lives? If so, you're already at a great advantage and miles ahead of the competition, but it's an incredibly difficult thing to achieve.
Leading with a mobile-first mindset is one way to ensure you're able to meet the evolving demands of today's workforce, particularly one that's distributed. From a changing workforce to emerging trends, and beyond to cultural workplace transformation, you're well prepared for whatever takes shape.
Schedule a 15-minute meeting with our workplace experience experts to learn how an employee app can help with employee retention.
Topics Covered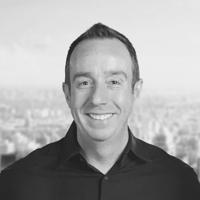 Leon Papkoff
Leon Papkoff is the Chief Product Officer of CXApp with 20+ years of executive leadership paving the way for emerging technologies shaping the future of work and dedicated to solving real problems for the digital workplace.