Improving Employee Retention through Workplace Experience Technologies
July 6, 2021

Chris Wiegand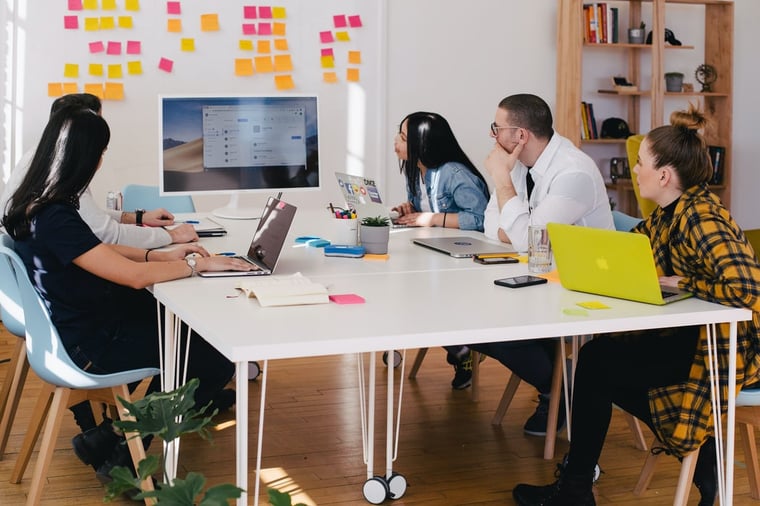 As companies begin taking steps to bring employees back into the office, there has been much debate and a range of opinions on what that will look like. Will employees work remotely from home, in person at the office, or will hybrid workplaces become more commonplace?
According to a study by Citrix Systems, 52% of employees expressed the desire for a hybrid workplace model with the option to choose to work remotely or from the office each day. Executives were reported to still highly value physical offices, as they allow for an environment for employees to collaborate and be more creative in their discussions. PwC surveys also found that leaders favored more frequent office time sooner than workers did. So where does that leave companies who must now navigate decisions around remote-work policies?
Workforce attitudes and expectations are changing
In a separate study by PwC , fewer than 1 in 5 executives wanted to return to the shared workplace as it was before the pandemic. Even where there is a disconnect between the attitudes of executives and employees, there is some common agreement that the traditional, entirely in-office, work model may just not be feasible anymore. The next "normal" is making it necessary for employers to explore the importance of supporting flexibility and choice as a lever for employee retention.
While remote working is certainly industry and job-dependent, the future work style for most organizations will almost certainly evolve as some type of hybrid mix. Optimizing the hybrid workplace requires accelerating investments in technology and infrastructure to support virtual collaboration and creativity, as well as for scheduling and safety. According to PwC, "Over 60% of executives expect to raise spending on virtual collaboration tools and manager training. Half plan to invest more in areas that support hybrid working models, including hoteling apps (50%) and communal space in the office (48%)." When companies invest in the workplace experience, it can increase the employee experience and help with retention.
What are the leading causes of employee turnover?
Employee turnover is expensive. With 47% of HR professionals citing retention as the top talent management challenge faced due to COVID, it's no surprise that organizations are continuously looking for ways to reduce turnover.
Replacing an entry-level employee can cost 30%-40% of their annual salary. This figure can go as high as 150% for mid-level employees, and 400% for highly skilled employees.
What causes high employee turnover? Employee dissatisfaction. There's a strong link between low employee engagement/job dissatisfaction and high turnover. Reasons for job dissatisfaction can vary but often include:
Limited career growth or advancement prospects
Low pay or poor benefits packages
Lack of strategic direction or support
Micromanagement and lack of autonomy
Lack of challenging or interesting opportunities
Office politics or toxic work environments
Technology can play an important role in improving employee retention by providing a means to help connect all employees and their needs in the workplace through a single employee experience app.
How to improve employee retention
Improve the onboarding process
According to a study by SHRM, organizations in the U.S. are not effectively onboarding their new hires at 76% of respondents' workplaces; only 47% believed their onboarding program effectively retained new hires. Employees starting virtually can feel left out of the typical process of getting to meet various peers in the office, and having small talk in the hallway or break room.
Recognize achievements and ensure employees feel acknowledged
Employees are 63% less likely to look for a new job when they feel recognized and rewarded for their efforts. When managers reward employees for their efforts, there's a natural drive to continue to go above and beyond to continue that praise. Building a recognition program is different from casual praise — having both are great ideas for companies to have in place if they don't already.
Today's workforce is spread across various locations, instead of remaining confined to a single facility or property. Technology is the link connecting all experiences and all people together - from employees to partners to vendors, clients and so on.
Creating flexible working arrangements
Employers will have to recognize that workforce needs and desires have shifted due to the pandemic. Companies are actively reviewing portfolios as they invest in making the hybrid workplace effective. As a result, we expect that the drive to align real estate strategy with the hybrid workplace strategy will pick up speed in 2021, with implications for assumptions on real estate savings as a result of remote work trends.
Space needs will now be dictated by the number of workers who will be in the office each day, how much space will be required to allow them to be productive and still meet any health safety concerns, and whether companies will reduce their existing real estate footprints as they move to more remote work models or use flexible office space to meet fluctuating space needs.
Enhancing the workplace experience
There is no one-size-fits-all solution when it comes to employee retention strategies. When looking at how you can upgrade your organization to maximize employee retention, it's important to keep in mind the various needs of your employees and what they use on a daily basis. Workplace experience platforms are powerful solutions that equip organizations with the technology, processes, and tools to create smart, innovative and connected workplaces. Not only can they help with collaboration and productivity, they provide businesses with valuable insights around occupancy metrics, campus health and usage, so teams can safely return to the office - in a full or hybrid capacity.
When evaluating employee app solutions for enhancing workplace experiences, some of the most popular features you should be on the lookout for include:
Hot desking/desk hoteling
Search for and see the location of workstations in the context of a map of your office. With office hoteling features, users can see desk amenities, view desk availability, and reserve a seat.
Room booking
Search for and see the location of meeting rooms and other shared spaces on a live map. Refine results based on amenities and meeting requirements, instantly check availability and book a meeting room.
Indoor navigation
Make it easy for employees, guests and personnel to navigate your properties with turn-by-turn directions on a digital map. With indoor positioning, a user's mobile device is used to sense their position within your facility and helps them to effortlessly get where they need to be, such as a reserved workstation or meeting room, with a familiar blue dot experience.
News and events
A company-wide news feed featuring the latest stories, blogs, thought leadership and announcements helps employees stay informed with the option for personalized content.
Real-time notifications
Real-time mobile updates and time-sensitive communications and alerts keep employees and visitors informed - both on and offsite.
Occupancy reporting
Capture valuable data to help monitor and optimize campus health and usage. Beacons and sensors automatically register when employees arrive at their reserved workstation.
Find a colleague
Search for a contact in the central directory, identify their workstation and receive turn-by-turn directions to their space. Book a nearby desk or meeting space to make collaboration easier.
Amenities
Make the office a fun and easy-going place to be, with in-app access to workplace amenities, events, health and wellness, and other bookable opportunities and experiences.
Upgrading your office both in person and at home
While the US had unemployment rates of 5.5% in May 2021, demand for top-tier talent is constantly rising. This makes it crucial for employers to improve and maintain their retention rates. By providing a seamless experience for your employees both in person and at home with policies that support flexibility and choice, you can mitigate the realities of employee turnover and create more productive, and enjoyable experiences for your organization and its staff. Give your company the advantage it needs to remain competitive and deliver a frictionless work environment for employee engagement.
Book a 20-minute discovery call with our workplace experience experts to learn how you can upgrade your offices and improve employee retention.
Topics Covered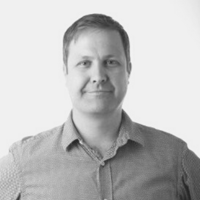 Chris Wiegand
With a track record of success in both business growth and business transformation, Chris Wiegand has dedicated his career to discovering and creating business opportunities that address real-world needs. In 2009, Chris co-founded indoor mapping company Jibestream, and led its incredible growth from an idea to a globally recognized leader in the indoor mapping space.