Reducing Employee Turnover Starts with Evolving Your Workplace Experience
July 15, 2021

Leon Papkoff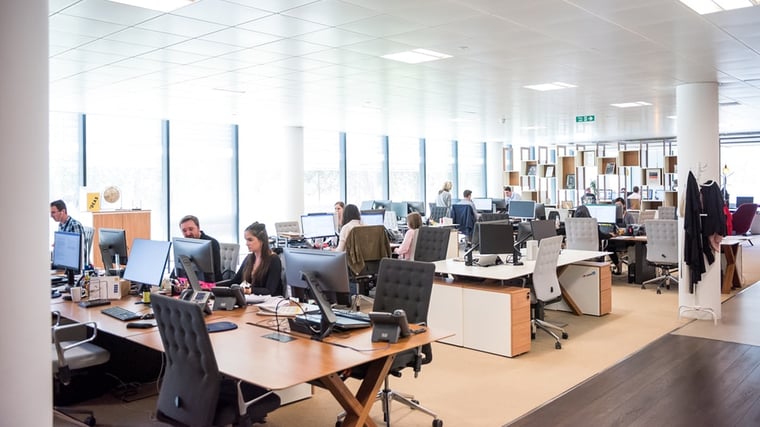 As companies start bringing employees back into the office, they need to be asking a very important question: "how will our physical office space meet employees' needs?" These needs can include working spaces, meeting rooms, resources for productivity, considerations for distributed teams and more.
To meet the evolving demands of what many are referring to as "the new normal" for workplaces, employers need to invest in building strong, connected, and flexible workplace experiences. The key here being flexibility, whether that's for desk and space usage, technology, communication, or safety measures. As hybrid workplace models become more widely adopted and workforces distributed between in office and remote work locations, efficient organizations will need consistent and coherent workplace experiences for every single employee — regardless of their physical location. As we emerge from the pandemic, it is those organizations who can adapt to changing employee attitudes and expectations that will benefit from reduced turnover, increased employee satisfaction and operational efficiencies.
How expensive is employee turnover?
According to Deloitte analyst, Josh Bersin, it is estimated that losing an employee can cost up to 1.5-2 times the employee's salary. The 'true cost' of employee turnover should account for the time and resources that must be allocated to recruiting, onboarding, and training. Workplace experience technologies can help mitigate these costs by creating unified experiences across all touchpoints, and centralizing access to resources, spaces, education, communication and engagements.
Retaining top talent vs recruiting new employees
Retaining top talent should be a major consideration and goal for any organization. Executives know that high retention rates are a result of lower turnover. Retention requires employee satisfaction, which can be improved by the workplace experience. According to a study by McKinsey Global Institute, "productivity improves by 20% to 25% in organizations with connected employees." With such a significant increase, it's important for organizations to provide means to create a way for employees to stay connected, regardless of where they work from.
Improving the workplace experience
An example of an industry that is starting to get employees back into the office are financial service organizations. In a survey of more than 350 CEO's, HR and Finance leaders, "70% said they plan to have employees back in the office by the fall of this year — if not sooner." With financial service organizations wanting employees back full time in office or a hybrid mix, companies are looking at options to make the transition back into the office smooth.
One way to improve the workplace experience is by implementing a smart office app for use by all employees — whether they are working in an office, at home, or some combination thereof. CXApp's Workplace SuperApp is a comprehensive employee experience platform that can be used to digitally transform workplaces by unifying organizational touchpoints into a mobile app and centralizing employee access to those touchpoints right from their smartphones.
Some of the benefits of our Smart Campus app include:
Smart desking
Provides real-time access to available desks and the freedom to choose where employees want to work, allowing organizations to deploy desk booking systems and realize the benefits of office hoteling.
Room Booking
With room booking software, employees have the option to book a meeting or conference room that has the right number of seats, an active whiteboard, projector, telephone or other trackable assets, right room before their day starts or even for last minute meetings.
Indoor Wayfinding
Our robust office mapping platform makes your app location-aware, enabling indoor navigation for staff, visitors, and customers so that they can easily navigate your properties, share locations, and discover points of interest.
Mobile food ordering
People can get busy throughout the day and may not have time to leisurely browse through the cafeteria and wait in line for a meal. By having a mobile food ordering option, employees can quickly browse menus, pre-order their meal, and select a pick up time that is most convenient for them.
Parking information
With parking information, our app combined with our location technology can help determine which spaces are available and include turn by turn navigation to the spot. This makes getting to work a simple process.
Space management
Using our sensors, the app can determine what the current capacity is in the building, as well as provide usage statistics to the appropriate teams that would benefit from this information.
Authentication with digital badge access for entry permissions/security
Forgot your pass? That's no problem. By having an in-app QR code, employees can be assigned a digital badge for access to entryways, doors, events and more. With everything digital, everything is available right from the palm of your hand.
CXApp is helping organizations across a myriad of industries meet their workforce's evolving needs to build an immersive experience for all employees. Not only do businesses need to find a way to bring all employees and resources together, they need to offer access to all the necessary resources, including smart desking, conference room booking, mobile food ordering, parking information and more. Make sure your business is delivering the best possible workplace experience that fosters engagement, flexibility, and collaboration to help promote loyalty and prevent turnover.
Topics Covered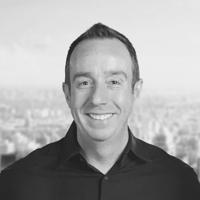 Leon Papkoff
Leon Papkoff is the Chief Product Officer of CXApp with 20+ years of executive leadership paving the way for emerging technologies shaping the future of work and dedicated to solving real problems for the digital workplace.