Why Vertical Content Is the Key to Creating Great Customer Experiences
October 13, 2021

Leon Papkoff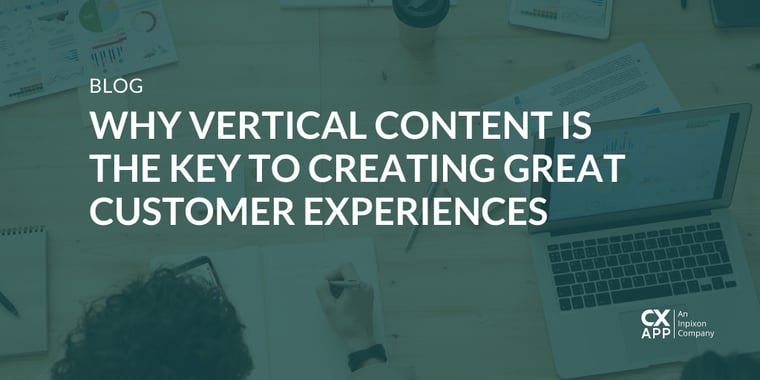 Know Your Audience, Build the Vertical and Deliver the Ideal Customer Experience
In the age of the internet, it's easier than ever to keep your finger on the pulse of your industry, and that includes your customers. Even so, you must invest time and resources to gain and keep their attention.
What you know about your customers, and how you use that information, can determine the success of your campaigns and business initiatives, and the strength of your business relationships. Once you truly know your audience, you can take that information and start building personalized experiences. Vertical content or verticalization, is how you do that. To get there, both within Executive Briefing Centers (EBC) and mobile or virtual platforms, you first have to take a step back.
How to Understand Your Customer
Knowing specific details about your customers like their behavior, purchase history and personal sentiments is important, but you need a broader understanding of your audience for verticalization. Key ways to improve your knowledge include:
Studying the industry, your competitors, and the history of your clients;
Monitoring their social media activity, the content they share, and how they engage across different platforms;
Finding key contacts within the organization of your customer to interact with directly.
Here's the next question — how does this information impact your relationship with a customer as well as potential sales with them? Customers want to feel like they are a part of something, and that they are making their own decisions. Personalization, in many different forms, is one way to help them experience the "white glove" approach, where they're treated and made to feel like VIPs.
With the right data, you can strategically target their business needs, increasing your potential to close deals, save time, and eliminate tasks that don't benefit your customers. It also allows you to establish your business and brand as one your customers can trust.
What Is Vertical Content?
Verticalized content is any type of media that is specifically tailored to fit the needs of a specific audience in a niche industry or category of business. It includes highly relevant messaging to spur action within a small subset of customers.
Rather than casting a wide net and trying to appeal to a large and generic audience, you're digging a little deeper and talking to a select few, but highly engaged customers. The potential for making a sale can be much greater because you're talking directly to the people that care about your message and mission.
Moreover, vertical content appeals to a smaller audience, with very specific messaging that centers around key themes — usually a certain industry. It complements customer personalization extremely well. It drives home that you care deeply about your customer and that you're paying attention to the details that matter to them.
To make it work, you'll need to do your research and ensure you're speaking directly to the right audience, about the right topics. You'll also need to make sure the topics you're writing about are relevant and useful to your niche audience. Tailor content, experiences, imagery, communications and virtually everything you can to fit your customer's vertical — this, when paired with personalization, will make a strong positive impact on your customer.
Why Verticalized Content Matters
Specialized, vertical content is very important to your brand because it establishes you as a subject matter expert, reinforcing the trust customers will have in your credibility and ability to address their specific needs and challenges. It gives you authority, both within your niche and beyond it. When you know what you're talking about and are able to give specific advice to others, people will naturally migrate towards you and your messaging.
All in all, verticalized content leads to a much greater opportunity for your content to make an impact on your audience, especially within your Executive Briefing Center.
The Role of Vertical Content in an Executive Briefing Program
Picture a customer coming to your executive briefing center (EBC). They want to discuss your technology solutions and see them in action. You can use a mobile app or virtual event platform to create and share verticalized content with them before, during and after their meeting. Brochures, FAQs, news articles and briefs relevant to their industry and needs can be sent to them before their meeting. Polls can be performed to take their temperature on certain subjects, giving your team more details to further personalize the presentation you've built for your customer.
All of these tools serve to create meaningful micro-interactions that strengthen your relationship with your customer and provide valuable insights into their needs, before your meeting has even taken place. This is the value of having the right EBC tools — the right ones can make a big difference in your sales process and significantly improve your bottom line.
Here are more examples of things you can do with a virtual EBC-specific event platform:
Targeted push notifications any time before, during, or after the meeting.
Provide directions to the venue or meeting location.
Deliver a link to the virtual meeting platform or tool if it's virtual.
Share hyperlinks to useful portals or documents, including a company website, or individual areas within the app like the agenda, directory, and so on.
Create active polls to collect client feedback, anonymously or not.
Distribution of post-event content like a thank you message, brochure with more information, and details about products or services.
Once you establish a direct connection to your customer via your virtual EBC mobile app, you can use it to stay in touch with them after your meeting as well. This can be vitally important, especially for technology products that have longer sales cycles and therefore require long periods of back and forth before a deal is signed. The more passive and active opportunities you provide to your customer to engage with you as a deal is being developed, the higher the chance they will see you and your company in a positive light.
Ready to be Customer-First?
Verticalized content is key to keeping customers and clientele interested, engaged, and informed. It's no small feat, even with so many virtual and digital tools out there today. If your vertical content strategy does not support your customers, it's time to head back to the drawing board and revamp your entire strategy. Think deeply about what types of content would benefit your customers the most before, during and after a sales meeting and how to deliver it to them seamlessly, without interrupting their day or your sales process. If you're ready to be customer-first, it may be time to consider a virtual EBC app or events platform that can offer a truly personalized experience for your customers. Remember — offering your customers a better verticalized experience throughout your sales process is the key to sealing the deal and establishing your brand as a leader in your space.
Topics Covered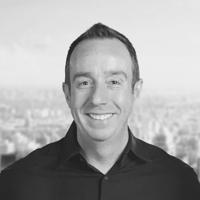 Leon Papkoff
Leon Papkoff is the Chief Product Officer of CXApp with 20+ years of executive leadership paving the way for emerging technologies shaping the future of work and dedicated to solving real problems for the digital workplace.