CXApp Inc. (Nasdaq: CXAI) Speaking at Technology Events this Week, Showcasing AI-Based Solutions Shaping the Future of Work
October 11, 2023
News Desk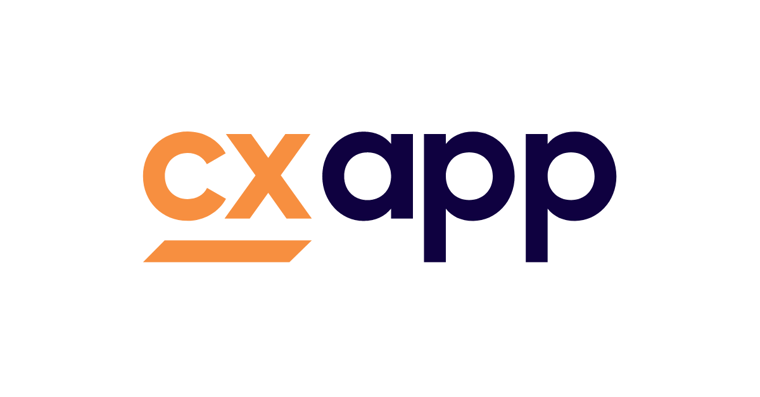 Transformational Solution creates new era of Workplace Experiences
Deploying Pilot of AI-Based Augmented Reality Solution at Sharp Health
PALO ALTO, CA / October 11, 2023 / CXApp Inc (NASDAQ:CXAI), the global technology leader in employee workplace experiences announced that its Chairman and CEO Khurram Sheikh will be presenting at two major technology events this week showcasing the CXAI platform's capabilities in shaping the future of work.
The company has been invited to Maxim's Virtual Tech Conference Series: Exploring All Corners of the Tech Sector. The continuous evolution of technology is paving the way for innovations across all industries. In the second installment of the 2023 Virtual Tech Conference, participants will explore how emerging growth companies are leveraging new technologies to position themselves for the future. Maxim Senior Analysts will facilitate engaging dialogues with CEOs of diverse companies who have their attention on technology and how it will impact and grow their business.
CXapp will be presenting on October 11th at 3 PM ET. Please click here to register for the event.
AI is core to the transformation of the workforce and the workplace. AI powered tools enhance the overall workplace experience by fundamentally automating all tasks to create new levels of productivity and efficiency.
CXAI's AI-based Augmented Reality solution provides seamless integration of digital experiences with the real world and transforms the way users interact and engage with their environment. Leveraging our proprietary technology with Generative AI, we create interactive Digital 3D Twins of an organization's indoor maps designed to meet the diverse needs of today's workforce, whether they're on-site, working remotely, or adopting a hybrid model.
Imagine a world where an onsite employee can effortlessly locate a conference room, a hybrid worker can access their remote office space, a visitor can safely find a point of interest and a remote team member can join an interactive session-all with the same seamless, immersive experience.
From the infrastructure perspective, our software-only solution frees the enterprise from traditional battery-powered beacons or complex indoor positioning systems. This eliminates costly IT setup fees and the burden of ongoing hardware maintenance. This represents substantial cost savings for organizations and will transform the industry with what we're calling pink-dot navigation.
Khurram Sheikh has also been invited as the keynote speaker for the TiE SoCal AI Shark Tech Event in San Diego at the Sharp Innovation Center on Oct 12th to share his vision of how AI is transforming employee experiences in the workplace. CXApp Inc will be exhibiting its AI solutions and demonstrating the pilot deployment of its artificial intelligence (AI) based Augmented Reality (AR) solution for the healthcare industry with Sharp Healthcare at their innovation headquarters in San Diego. Please register here for the event.
Our Augmented Reality Navigation and POI Overlay features empower users to explore their world in a whole new way, offering unmatched convenience and accuracy in navigation while enhancing the overall experience. In healthcare, AR technologies find applications in medical training and education, patient education, visitor guidance, remote consultations and surgical navigation.
Khurram Sheikh, Chairman & CEO, concluded, "The CXAI platform is a full stack solution offering the most comprehensive workplace solution in the marketplace anchored on AI. Our Augmented Reality module is a true game-changer. It brings the power of AI to the workplace without the limitations of traditional methods. With our proprietary technology and user-centric design, we are redefining workplace interactions. We are excited about this first deployment in the healthcare industry and how we can revolutionize patient experiences".
This press release is for informational purposes only and is neither an offer to purchase, nor a solicitation of an offer to sell, subscribe for or buy, any securities, nor shall there be any sale, issuance or transfer or securities in any jurisdiction in contravention of applicable law.
About CXApp Inc
CXApp Inc, is the global technology leader in employee workplace experiences. The Company is headquartered in the SF Bay Area and operates the CXAI SaaS platform that is anchored on the intersection of customer experience (CX) and artificial intelligence (AI) providing digital transformation for the physical workplace for enhanced experiences across people, places and things.
For further information on CXApp Inc:
CXApp Inc
Khurram Sheikh
www.cxapp.com
marketing@cxapp.com
Forward-Looking Statements
This press release includes "forward-looking statements" within the meaning of the "safe harbor" provisions of the Private Securities Litigation Reform Act of 1995. The expectations, estimates, and projections of the Company may differ from its actual results and consequently, you should not rely on these forward-looking statements as predictions of future events. Words such as "expect," "estimate," "project," "budget," "forecast," "anticipate," "intend," "plan," "may," "will," "could," "should," "believes," "predicts," "potential," "continue," or the negative or other variations thereof and similar expressions are intended to identify such forward looking statements. These forward-looking statements include, without limitation, expectations with respect to future performance of the Company, including projected financial information (which is not audited or reviewed by the Company's auditors), and the future plans, operations and opportunities for the Company and other statements that are not historical facts. These statements are based on the current expectations of the Company's management and are not predictions of actual performance. These forward-looking statements involve significant risks and uncertainties that could cause the actual results to differ materially from the expected results. Factors that may cause such differences include, but are not limited to: the impact of the COVID-19 pandemic on our business, operations, results of operations and financial condition, including liquidity for the foreseeable future; the demand for the Company's services together with the possibility that the Company may be adversely affected by other economic, business, and/or competitive factors or changes in the business environment in which the Company operates; changes in consumer preferences or the market for the Company's services; changes in applicable laws or regulations; the availability or competition for opportunities for expansion of the Company's business; difficulties of managing growth profitably; the loss of one or more members of the Company's management team; loss of a major customer and other risks and uncertainties included from time to time in the Company's reports (including all amendments to those reports) filed with the SEC. The Company cautions that the foregoing list of factors is not exclusive. You should not place undue reliance upon any forward-looking statements, which speak only as of the date made. The Company does not undertake or accept any obligation or undertaking to release publicly any updates or revisions to any forward-looking statements to reflect any change in its expectations or any change in events, conditions, or circumstances on which any such statement is based, except as required by law. These forward-looking statements should not be relied upon as representing the Company's assessments as of any date subsequent to the date of this communication.
Topics Covered