How to Use Technology to Develop and Sustain Employee Engagement
March 4, 2023

Alex Le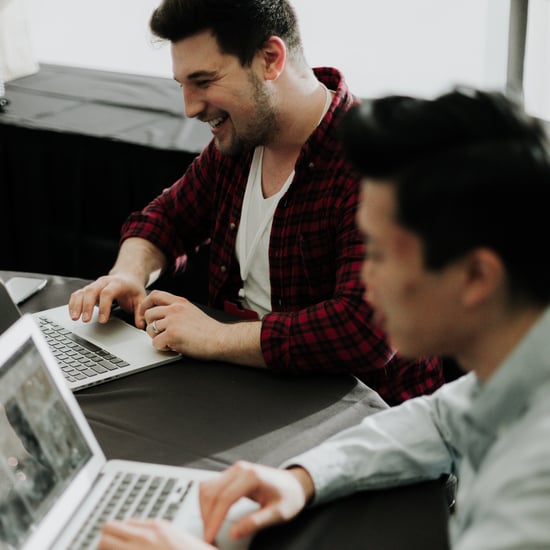 Employee engagement is a key part of your long-term growth strategy - when you're able to engage and retain your employees, you can reduce turnover and boost productivity and performance. With a distributed workforce that is on-site, at home or somewhere in-between, it can be challenging to offer a great workplace experience to everyone. That's why it's important to explore and use different tools and technologies to help create an employee engagement strategy that truly supports all of your employees, no matter their location.
In this article, we'll take you through the various ways by which technology can support your employee engagement strategy for your hybrid workforce, from onboarding to long-term success.
Have a Robust and Well-Rounded Onboarding Program
Developing employee engagement begins from the moment a new employee joins the company. Oftentimes when someone is first starting out, there can be an overwhelming amount of information to take in - especially when it's all found on a dense and large intranet. There are always various documents to sign, security courses to review and product information to be learned. Leveraging technology to simplify the onboarding experience presents a unique opportunity to ensure new employees feel welcome and connected from their first day.
Onboarding Made Easier:

Both remote and in-person employees could greatly benefit from a mobile-hub, containing basic FAQs about the company, getting to know the culture, protocols on health and safety when visiting the office and more. By having an easy to navigate platform, it makes onboarding more straightforward for the employee, allows managers more flexibility in their onboarding schedule, and combats app fatigue.

Developing a Sense of Community:

This is also a great time to engage employees by inviting them to connect with the internal corporate community. With a

workplace experience platform

, the range of interests and topics that connect your employees are endless. Create an interactive environment by integrating Slack channels related to pet photos or healthy recipes, having news feeds tailored to each employee's interests like a company podcast, or sending push-notifications linking to live fitness or cooking classes. Having this community gives employees a space to be creative, share their interests and place value on their mental health.

Office Navigation: Visiting the office is also made a lot easier on a mobile hub containing an interactive office map to navigate the office, book a desk or find amenities on-site. There's a lot less stress on the first day when you know exactly where to go and how to get there - especially in large office spaces with hundreds of desks. The ability to order your morning coffee and book a desk means less stress on getting there and more focus on getting the work done.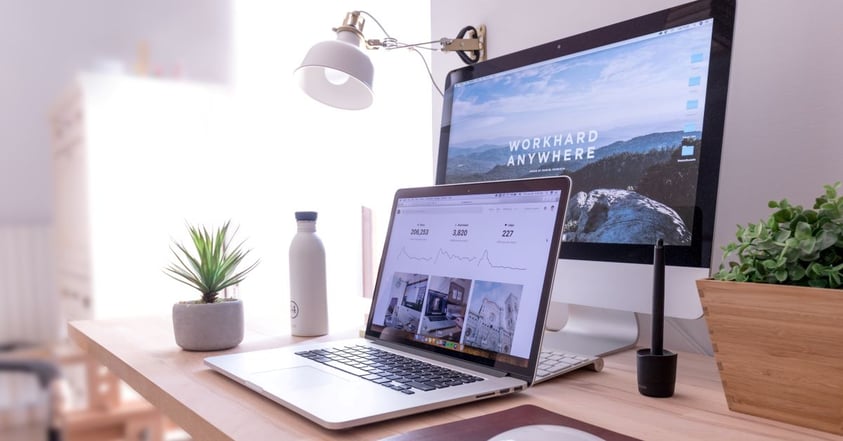 Ensure your Employees are Set up for Success
Your new hybrid employees are now all settled into the company - but what can you do to keep the engagement going? There are several aspects of their day-to-day experiences, from the tools they use to work to how they're able to offer feedback, that can make a significant difference in how connected they feel to your company.
Streamline Work:

Making the employee experience as easy as possible is the best way to sustain engagement, and that can be done by centralizing all the apps they use on a daily basis. By condensing the many apps they use onto one platform, it simplifies access to materials whether they're navigating on their mobile device or laptop. It allows access to information at home, on the go or in the office, using a single sign-on (SSO), and the experience is made easier when you have a responsive IT team that's always there when they need support.

Accessible Events:

By centralizing the experience, company events are made much more accessible. Whether the company is having sales conferences or All Hands meetings, having the events directly accessible pre, during and post call on a workplace experience platform makes it easy for those looking to review key learnings from the meeting, or catch up if they weren't able to attend. It also gives employees a great opportunity to connect with team members outside of their department, and hear from leadership, allowing them to connect their everyday work to a greater goal.

Create a Feedback Loop:

On top of that, make the most of the mobile hub by using it to gain employee feedback through surveys and polls, and use those insights to further improve the employee experience.
Get a sense of what your employees want and need by asking questions such as:
What's one thing your organization does well to support your work-life balance?

What should we do to promote employee recognition?

What are your causes of stress at work?

Do you feel like you're progressing professionally in your role and at this organization?

On a scale from 0-10, how would you rate the way your organization makes use of your strengths?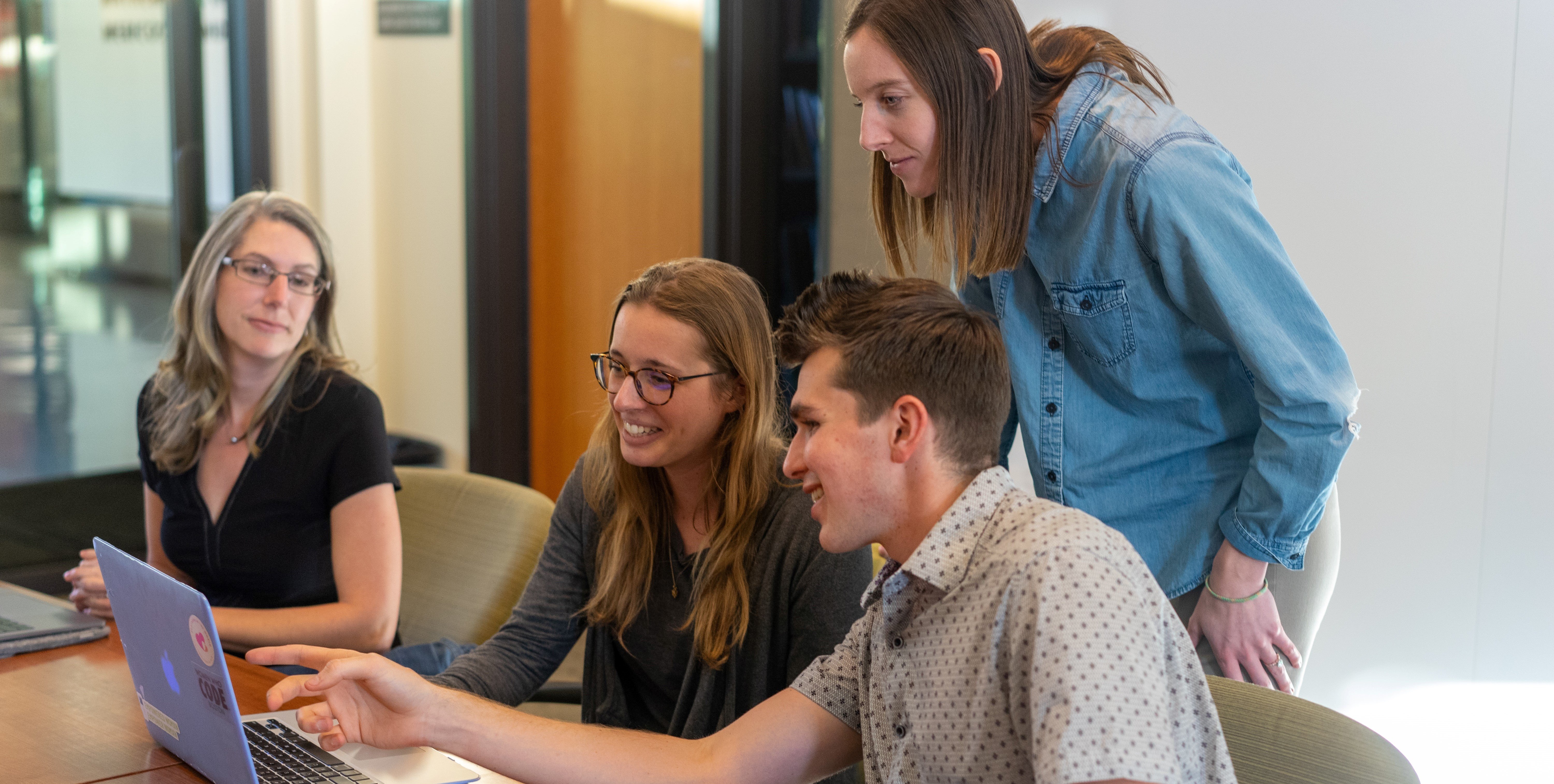 Offer Opportunities to Progress within the Company
Technology is a powerful tool in helping your hybrid employees boost productivity and develop connections to your company and one another. But did you know that you can also use it to elevate your employees and create opportunities for them to be leaders, both in their job functions and your greater corporate community? Here are three ways you can use technology to support the professional and personal growth of your hybrid employees:
Foster Creativity:

For starters, employees appreciate when their creativity is celebrated - it gives them room to grow personally and professionally. A workplace experience platform is a useful tool to allow employees to collaborate on interesting projects, such as creating a company podcast, or women in leadership sessions. Working on the same tasks every day can result in stress and burnout, so having the opportunity to take part in unique projects boosts employee morale. It's also important to act on and encourage these projects when proposed, so employees feel heard.

Encourage Growth:

Who doesn't love free workshop sessions? Having regularly scheduled educational classes or workshop sessions on mindfulness, goal setting, building connections, etc. gives employees time to focus on themselves despite their busy schedules.

These kinds of activities can help drive their personal and professional growth and reinforce their value to the organization.

Using a workplace experience platform, companies can make these virtual sessions accessible to those joining live, or through on-demand recordings for those who want to re-play the session. That way, there's a wealth of tools and information stored on your platform, always available to employees whenever need it.

Celebrate Wins:

R

ecognition is often a dominant factor that encourages employees to produce better work, more often. Create an environment where employees lift and celebrate each other, by encouraging company-wide shout outs in internal channels, handing out employee awards or writing employee of the month blogs. Further engage them with perks such as gift cards and bonuses when they win a company quiz, or contribute beyond expectations.
Employee Engagement Made Easier with Technology
Companies are constantly thinking of new ways to keep their employees engaged, especially with the workforce being distributed. Once settled in, many employees can get distracted or feel forgotten about - but this doesn't have to be the case. A workplace experience platform creates a space where all employees can easily access the materials needed to do their everyday tasks and connect with their colleagues about their interests and hobbies. Whether it's someone's first day or 5th year at a company, there's an opportunity to make everyone feel part of the community. Sustain employee engagement by centering the workplace experience on the employee - see how a smart office app can transform your workplace today.
Topics Covered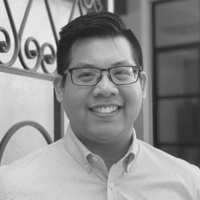 Alex Le
Alex is the Regional Sales Manager at CXApp. Specializing in digitizing the corporate office and enhancing the mobile employee experience.