What is Delegate Desk Booking in the Workplace?
March 13, 2023

Alex Le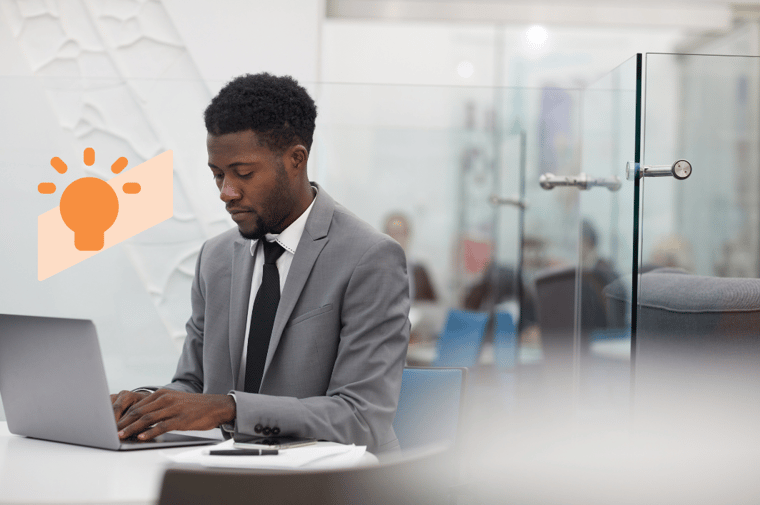 While the past few years saw a massive increase in remote and hybrid work situations, things are winding down and, for better or worse, returning to normal. Many companies are now trying to coax employees back into the office to foster collaboration and make the most out of office resources that have otherwise been neglected. A whopping 90% of companies indicate that they will require employees to return to the office, for at least part of the week, in 2023.
As such, those same companies are starting to take advantage of office hoteling and desk booking solutions. Why? They provide incredible flexibility around how space is allocated and accessed in a workplace.
Employees are empowered to reserve workspaces based on their individual preferences. They may want to be close to specific amenities and be near team members or colleagues. Desk booking tools allow that specificity and nuance, which is crucial to modern workplaces, that are often in flux.
The fact is that returning to the office — or working from the office — allows teams to be more collaborative, more communicative, and more open, which is challenged and somewhat limited by remote connections.
Unfortunately remote, hybrid, and distanced opportunities have thrown schedules into disarray, adding trouble for managers as they struggle to get their teams into the office. This is precisely where delegate desk booking comes in handy, not to be confused with general desk booking.
Wait, what?
What is Delegate Guest Booking?
Let's talk about it.
What is Delegate Desk Booking?
Delegate desk booking is a process that allows a team leader, manager, or member (the 'booking delegate') to book entire rooms and desks on behalf of their crews. You can use the system to block out larger spaces, reserving a flexible workspace for multiple people at a time, whether that's an entire conference room reservation, a section of the campus, or even entire floors.
Why is this necessary? Why not just let people reserve those spaces individually? Because delegate desk booking simplifies the process and gives responsibility to a single party or person, which makes coordination and organization so much easier. Instead of going back and forth between everyone trying to choose a time, pin down a location, or research amenities, one person can do it all.
Delegate desk booking configurations span three major user types: managers, executives and assistants, and campus visitors. Let's take a closer look at each area and how they differ.
Delegate Desk Booking for Management
Most likely, managers will begin the process by engaging the team to determine what day or time works best for everyone, and what stipulations are required. For example, they can decide that their team will meet bi-weekly, every Tuesday and Thursday at 11 AM, or every other week, or some variation. They could also look up features of the available workspaces, like whether or not they have a projector or digital whiteboard, or check proximity to nearby amenities, such as bathrooms or co-working spaces.
Through delegate desk booking tools, managers can:
Book meetings for the entire team without individual check-in's
Reserve desks for direct contacts while booking their team meeting spaces.
Ensure that everyone chooses the appropriate times and dates.
The best part? It's all streamlined.
All team members will receive a booking confirmation with reminders and calendar appointments for reference. Team members stay informed and updated and have the resources to attend meetings and get things going.
Altogether, these push notifications make team collaboration seamless, simple, and fast.
Delegate Desk Booking for Executives and Executive Assistants
Executives and executive assistants can also book meetings. For the assistants, being able to book these spaces for senior leadership with stringent guidelines is extremely important. Sometimes, there are specific features or amenities they need. This also makes it easier for everyone involved to be more productive during the day, in the office or not.
As executive and senior leaders are often very busy, it not only saves time but opens up their line of support to quick access solutions.
Delegate Desk Booking for Visitors
Vendors, partners, and unrelated visitors can also use delegate booking, but only with help from host employees. Host employees can reserve spaces on behalf of guests. Visitors don't have to book meeting areas themselves, which is helpful since they don't usually know the properties; plus, it ensures they always have a space(s) available before they arrive.
Comprehensive Delegate Booking for All
For all of these use cases, the primary organizers can turn to the workplace experience app or platform, to:
Book multiple desks and rooms
Choose the time and date
Include required team members — or visitors — in the event
Confirm bookings when everything is complete
And moreover, the system ensures that active members and employees with booked spaces are alerted appropriately.
It's a convenient and semi-automated solution that makes the entire desk booking process easier, faster, and more seamless than we've ever seen. It also opens up diverse and varied teams to the future of work.
What Are the Main Benefits of Delegate Desk Booking? Why Implement These Solutions?
For starters, nearly everyone has access to the devices and systems that spearhead these delegate desk booking applications — a smartphone, mobile device, or laptop. So, there's no need to implement new hardware or issue expensive technologies outside the primary system.
Most importantly, it helps reduce unnecessary back-and-forth between organizers, managers, and team members. A single, well-informed contact can make the reservation that works best for the team, ensuring that everyone has the same access and everyone is notified. It also helps to ensure that meetings or events are scheduled at a time that works for everyone, and no one has to worry about booking individually and making sure they choose the right options.
It leads to smoother collaboration for all and a much more seamless experience. As an employee, you would simply be notified when to visit the campus, and where to go. That ease of access helps encourage employees to return to the office and collaborate in-person with minimal hurdles.
For companies and employers, it helps them make the most of their real estate, reserving workspaces and rooms for the right teams at the right times. It even helps facilitate the administrative side of the process. Because you can see who's using what and when, it's easier to clean spaces, prepare them for visits or events, and then reclaim them after meetings.
Employee teams are also more organized and productive, with a focus on what matters most. They know where to go when they arrive, and they can jump right in, wasting very little time. No one has to wait around for a space to open up, much like you do when you check into a conventional hotel. Furthermore, they can track and locate amenities on campus through the same system to prepare for their visit.
Book a Desk — For Yourself or Your Team
Delegate desk booking opens up the reservation system to groups and parties of any size. It truly streamlines the hoteling process, allowing a single, well-informed contact to make the appropriate choices. It fosters stronger collaboration and communication and encourages employees to return to the office to work in person, while removing many of the hurdles or challenges they would otherwise face.
As an employee, after confirming with the organizer, you would receive a notification about when and where to show up on campus. You can then plot your visit by checking out amenities like on-site cafes or eateries or by reserving a parking space. The day of, all you'd have to do is follow directions, which are accessible within the workplace experience app — the same place where the reservations are made — and show up on time.
This helps teams stay organized and be more productive. In turn, this maximizes business investments, especially corporate real estate. By saving others time - valuable time, we might add - you're making the entire process more convenient and seamless, which encourages everyone to participate. It's really as simple as that.
Desk Booking for the Hybrid Workplace
There are many desk booking point solutions on the market, but how can you find one that integrates with your tech stack and scales with your growing workforce? Our brochure goes over what a smart desking solution can give you and how it can seamlessly adjust to the unique needs of your people.
Get your copy of the brochure today!
Topics Covered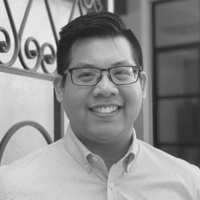 Alex Le
Alex is the Regional Sales Manager at CXApp. Specializing in digitizing the corporate office and enhancing the mobile employee experience.