CXApp Inc. (Nasdaq:CXAI) Business Update: Accelerating AI Platform Deployment for the Future of Work
July 14, 2023
News Desk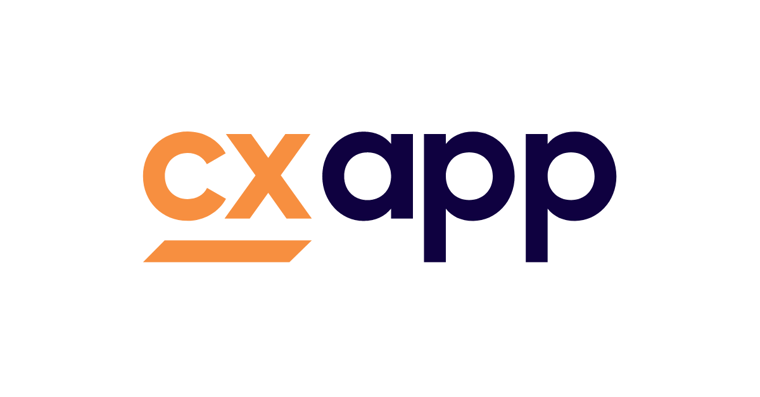 $5M Cash Added to Balance Sheet with Warrant Exercises
Two Fortune 200 Financial Services Customers Added Last Month
PALO ALTO, CA / ACCESSWIRE / July 14, 2023 / CXApp Inc (NASDAQ:CXAI), the global technology leader in employee workplace experiences provided a business update as it accelerates its Artificial Intelligence (AI) platform deployment and adoption.
Detailed financial results will be provided with our second quarter 2023 10-Q filing and earnings report anticipated in the second week of August.
Khurram Sheikh, Chairman and CEO of CXApp said, "The CXAI SaaS platform is anchored on the intersection of customer experience (CX) and artificial intelligence (AI) providing digital transformation for the physical workplace for enhanced experiences across people, places and things.
We are pleased to announce the following business updates as we make progress on our journey to shape the future of work:
AI (Artificial Intelligence) and Augmented Reality (AR) Technology Development
Our state-of-the-art technology platform is based on 37 filed patents, with 17 of them already granted. This substantial intellectual property not only establishes our company as a technological frontrunner but also secures our position as a pioneer in the industry.
Our

AI tools and models

are being built on the strong foundation of our full stack software solution that provides contextual awareness using indoor mapping and on-device positioning technology as well as the data collection of millions of data points from our enterprise app. This new area of

spatial intelligence

creates the opportunity to personalize the workplace experience at the same time as redefine the workplace environment.
Our

AR application

provides seamless integration of digital experiences with the real world and transforms the way users navigate and interact with their environment. This solution is currently in beta trials with existing customers for a projected launch in Q4 2023.
Our

AI applications

include both Generative AI as well as Analytics based solutions that run the full myriad of use cases from search, wayfinding, discovery, recommendations and behavioral patterns. These solutions are being trialed with existing customers for deployment testing.
Customer Adoption

Our existing customer base has expanded to more than 450+ campuses with 20 unique enterprise customers around the world in 59 countries.
Our AI and AR platform extends our "land and expand" strategy of scaling our campus deployments with value-based data rich applications
We added two new Fortune 200 logos as recurring revenue customers in the Financial Sector in the last month.

Financial Structure

We have optimized the operational cost structure with a net 50% operating expense reduction as compared to prior to the acquisition.
To date, investors have redeemed approximately 435K warrants at $11.50 for a $5M in cash addition to the balance sheet.
As disclosed in our Form 8-K, we have entered into a warrant exchange agreement that will reduce the outstanding public warrants by over 15%.
Khurram Sheikh concluded "CXApp is a "category-maker" company that has developed the most engaging application for the hybrid workplace market - in reality, this is the Workplace SuperApp with over 150 native features and 100+ API integrations. We are excited to provide this update and look forward to sharing additional information in the coming month".
This press release is for informational purposes only and is neither an offer to purchase, nor a solicitation of an offer to sell, subscribe for or buy, any securities, nor shall there be any sale, issuance or transfer or securities in any jurisdiction in contravention of applicable law.
About CXApp Inc
CXApp Inc, The Workplace SuperApp, consolidates the services, features, and functions of your workplace tech stack into a single mobile app. The CXApp SaaS solution suite includes an enterprise employee application, indoor mapping, on-device positioning, augmented reality technologies and an AI-based analytics platform providing a full-stack software solution for enterprises. CXApp's customers include major Fortune 500 Global Companies in the technology, financial, consumer, medical and media entertainment verticals.
www.cxapp.com
CXApp Inc.: marketing@cxapp.com
Forward-Looking Statements
This press release includes "forward-looking statements" within the meaning of the "safe harbor" provisions of the Private Securities Litigation Reform Act of 1995. The expectations, estimates, and projections of the Company may differ from its actual results and consequently, you should not rely on these forward-looking statements as predictions of future events. Words such as "expect," "estimate," "project," "budget," "forecast," "anticipate," "intend," "plan," "may," "will," "could," "should," "believes," "predicts," "potential," "continue," or the negative or other variations thereof and similar expressions are intended to identify such forward looking statements. These forward-looking statements include, without limitation, expectations with respect to future performance of the Company, including projected financial information (which is not audited or reviewed by the Company's auditors), and the future plans, operations and opportunities for the Company and other statements that are not historical facts. These statements are based on the current expectations of the Company's management and are not predictions of actual performance. These forward-looking statements involve significant risks and uncertainties that could cause the actual results to differ materially from the expected results. Factors that may cause such differences include, but are not limited to: the impact of the COVID-19 pandemic on our business, operations, results of operations and financial condition, including liquidity for the foreseeable future; the demand for the Company's services together with the possibility that the Company may be adversely affected by other economic, business, and/or competitive factors or changes in the business environment in which the Company operates; changes in consumer preferences or the market for the Company's services; changes in applicable laws or regulations; the availability or competition for opportunities for expansion of the Company's business; difficulties of managing growth profitably; the loss of one or more members of the Company's management team; loss of a major customer and other risks and uncertainties included from time to time in the Company's reports (including all amendments to those reports) filed with the SEC. The Company cautions that the foregoing list of factors is not exclusive. You should not place undue reliance upon any forward-looking statements, which speak only as of the date made. The Company does not undertake or accept any obligation or undertaking to release publicly any updates or revisions to any forward-looking statements to reflect any change in its expectations or any change in events, conditions, or circumstances on which any such statement is based, except as required by law. These forward-looking statements should not be relied upon as representing the Company's assessments as of any date subsequent to the date of this communication.
SOURCE: CXApp, Inc.
Topics Covered