Hybrid events are reshaping the possibilities for the future of events. Many event managers are choosing to adopt hybrid events platforms to power these experiences and measure their success through key metrics. This is especially the case as there are now two audiences to keep in mind — the in-person one and the virtual one.
When it comes to planning your event, the most important step is determining what your primary goals are and what you plan to achieve with the event. After defining what success means to you, whether it's growing your online audience, making a profit or boosting conversions, set your goals based on specific key performance indicators (KPIs) and track them. You may need specific people assigned to this task, as well as an online platform to streamline the process for you.
Here are the five top KPIs to track when measuring the success of your next hybrid event.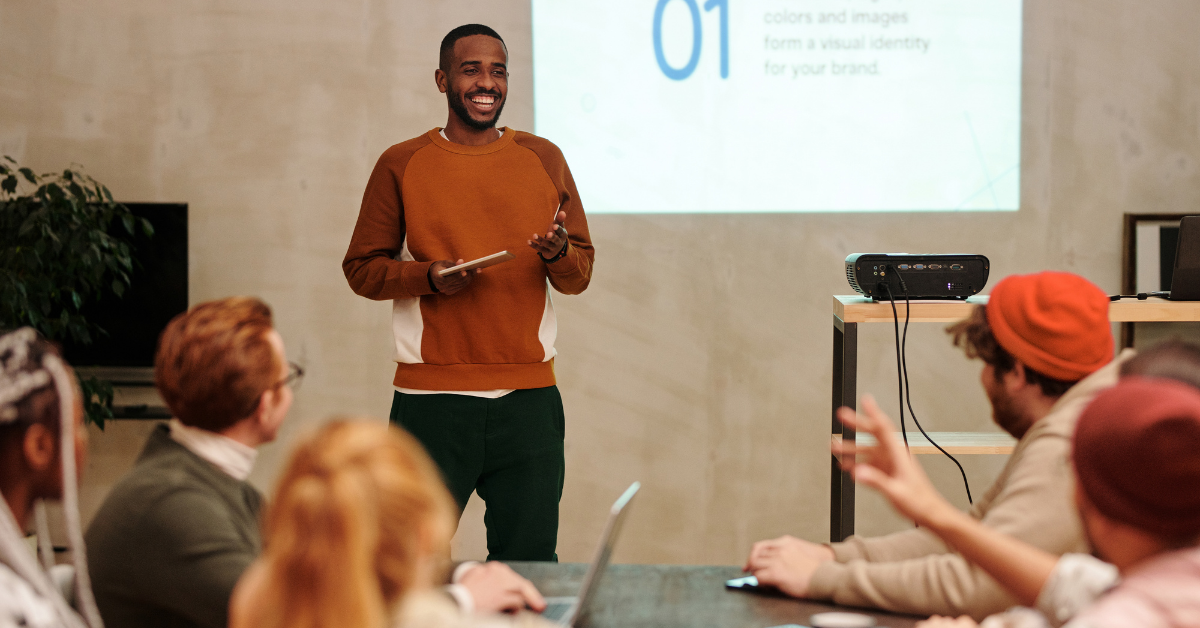 KPI #1: Registration/Participation (Attendance) Rate
What is the Registration to Participation Rate?
The first KPI to track is the ratio of attendees who registered for your event versus the amount of those registrants who actually showed up.
How To Measure Your Registration to Participation Rate
(# of Registrations)/(# In-Person and or Virtual Participants) x 100% = Registration to Participation Rate
Divide the number of participants by the number of registrations. It can be easier to track with an event platform that tracks both numbers, enabling you to pull them and calculate this KPI. It also helps to track this KPI separately for virtual and in-person attendees to get an indication of which type of registration was the most successful, and where you can make changes for next time.
Why Your Registration to Participation Rate Matters
Tracking the actual number of attendees who joined versus how many registered can give you an indication of how successful your event marketing efforts were. It's important to dive into why people may have registered, paid for tickets but ultimately decided not to attend. Depending on your refund policies, this can lead to a loss of revenue as well as an unnecessary surplus in inventory, space and food. Moreover, missing participants means less engagement for your sponsors, who may have been expecting a certain number of attendees based on your registration numbers. Many sponsors may choose not to renew their participation in the event if attendee numbers are much lower than expected.
So, how can you avoid this costly situation? Evaluate the attendee journey from the moment they received your registration email to the day of the actual event. Consider these pivotal questions:
Did you provide enough information about the event in the registration email for both virtual and in-person attendees?

Did you ensure you continuously communicated with registrants to share the value of the event and build excitement over it to encourage them to attend?

Did you promote it to registrants on multiple channels (Partners, Social, Webinars etc)?

Were there external circumstances (ex: changing health and safety regulations, flight delays) that prevented registrants from going to your event?
By measuring your registration to participation rate and diving deeper into why attendees registered but couldn't or chose not to attend, you can gain a stronger sense of how to boost this rate for your next hybrid event.

KPI #2: Engagement Rate
What is Your Engagement Rate?
The engagement rate is a core KPI that involves tracking user interactions to see how often participants were actively engaged across a variety of touchpoints at your event.
How to Measure Your Engagement Rate
Since there are different ways that attendees can be engaged, there are various KPIs that can be tracked to paint an overall picture. This information can be tracked with the help of an online platform that tracks session lengths and who attended. In addition, it can be tracked manually by your team members.
Here are five types of engagement rates you may want to consider measuring at your hybrid events:
Session Engagement Rate:

(Total minutes viewed of streaming sessions) / (Number of online participants checked-in or present in person)

Live Chat Feed Rate:

(Number of people who wrote a message) / (Number of online participants)

Social Amplification Rate:

(

Number of people who used a hashtag or mentioned the event) / (Number of participants)

Booth Conversion Rate

: (Number of leads or conversions generated by booths) / (Number of people who visited booths)

Survey Completion Rate:

(

Number of people who completed survey) / (Number of people who were sent the survey)
Why Your Engagement Rate Matters
High in-person and virtual attendee engagement is often a sign that the format and content offered at your event is interesting and useful to your participants, while low engagement tends to signify the opposite. When attendees aren't engaged, there's a high chance that they may not return next year, leading to lower registrations and fewer sponsors.
That's why it's important to make sure that attendees are invited to engage with your event in many ways, whether it's commenting on a live feed or raising their hand to ask questions from a speaker. It's especially important to make sure both virtual and in-person attendees are getting equal opportunities to engage, as virtual attendees can easily get disengaged if they're not prompted to interact the way in-person attendees are.
Evaluate the creativity and relevance of your event content and format as well as the different platforms participants are given to communicate and interact with others by looking at their engagement rates. Try to uncover why certain sessions or activities had higher or lower engagement rates to gain insights on how to raise audience interactions at upcoming hybrid events.
KPI #3: Technical Difficulties Resolution Rate
What is the Technical Difficulties Resolution Rate?
The technical difficulties resolution rate tracks how many technical difficulties may have arisen or how many users requested support using your event platform, and how many tickets were resolved.
How to Measure Your Technical Difficulties Resolution Rate
(# of Resolved Tickets/Requests)/ (# of Tickets/Requests for Support on Technical Difficulties) x 100%
Your event should have a clear process so attendees and people working at the event know exactly where and how to submit a ticket when they're experiencing technical difficulties, such as a hybrid event platform's chat function. To calculate your technical difficulties resolution rate, divide the number of resolved IT tickets by the number of total IT tickets.
Why Your Technical Difficulties Resolution Rate Matters
While technical difficulties are oftentimes inevitable, tracking what goes wrong, and how well those issues are resolved will ultimately help you create better experiences and boost your bottom line. When technical issues are left unresolved or take too long to solve, this can lead to unwanted disruptions in your event, leading to negative bad feedback from speakers and attendees alike.
In addition, consider analyzing technical support requests across your whole event to see which rooms, browsers, operating systems, equipment, devices or people had the most technical difficulties in order to avoid them next time round. An extra KPI you may want to measure is the average resolution time for technical difficulties, so you can identify whether your IT support team had the knowledge they needed on-hand to support your speakers, staff and attendees. When this KPI goes up from event to event, that's when you know that you and your team are doing a better job of managing technical difficulties support requests and that your event, as a whole, is running more smoothly.
KPI #4: Attendee Satisfaction
What is the Attendee Satisfaction Rate?
The attendee satisfaction rate measures how satisfied attendees were with the event, if they enjoyed it, and if they would return next year and recommend it to their peers. This is an important metric that reflects whether or not attendee expectations were met at your event and an opportunity to gather feedback from them on how to make your next event better. In addition, a high attendee satisfaction rate and positive testimonials from attendees can be a key aspect of your marketing materials for future events.
How to Measure Your Attendee Satisfaction Rate
Using a post-event survey and reviews online, track the following results:
Net Promoter Score (NPS):

how willing they are to recommend the event to a friend, on a scale from 1-10

Positive Survey Feedback:

(Number of surveys with positive feedback) / (Total number of completed surveys)

Positive Online Reviews:

(Number of positive reviews online) / (Total number of reviews online)
With a hybrid event platform, surveys can easily be sent out to attendees after the event and done on the platform. That way participants can complete it at a time that best suits them.
Why Does Your Attendee Satisfaction Rate Matter?
The attendee experience is everything - if they didn't enjoy the event, it's unlikely they will return and recommend it to their peers. Take this KPI as a serious indicator of whether your event was successful and use it as valuable feedback for you and your team on how to do better at future events.
KPI #5: Event Conversions
What are Event Conversions?
Each event is strategically planned to fulfill certain goals, such as a specific number of registrations, sponsors and attendees. This KPI tracks whether your event was able to meet these goals.
How to Measure Event Conversions
Here are some examples of event conversions you may want to track:
Online Registrations:

How many registrations came from each marketing campaign (ex: social, ads, email)

In-Person Conversions:

How many people signed up to get more information at each event booth

# of Registrations for Each Ticket Tier:

(Number of tickets per tier) x (How much that tier costs)

# of Registrations for Each Sponsorship Tier:

(

Number of tickets per tier) x (How much that tier costs)
Why Do Event Conversions Matter?
Event conversions measure the overall success of your hybrid event at different conversion points, such as registrations, participants and sponsorships. While a relatively straightforward KPI, it is imperative to measure it for each unique conversion across your hybrid event. These numbers will give you a better idea on what was the most effective marketing strategy to attract attendees and sponsors to your event and which registration and sponsorship tiers were most appealing to your audience. Use event conversion insights to optimize marketing and streamline registrations for your future hybrid events.
Make Your Next Event Better Than the Last
Ultimately, the success of your events depends on the ability to track important KPIs and continuously find ways to improve conversions for the next time. And with the increasing digitization of events, it's easier than ever to track data and gain real insights on how your events are performing. Contact us to learn more about how CXApp transforms events with our hybrid event platform.
Topics Covered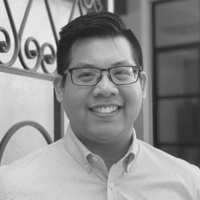 Alex Le
Alex is the Regional Sales Manager at CXApp. Specializing in digitizing the corporate office and enhancing the mobile employee experience.