Why Desk Booking Solutions Are Key to the Return to Work
August 4, 2021

Alex Le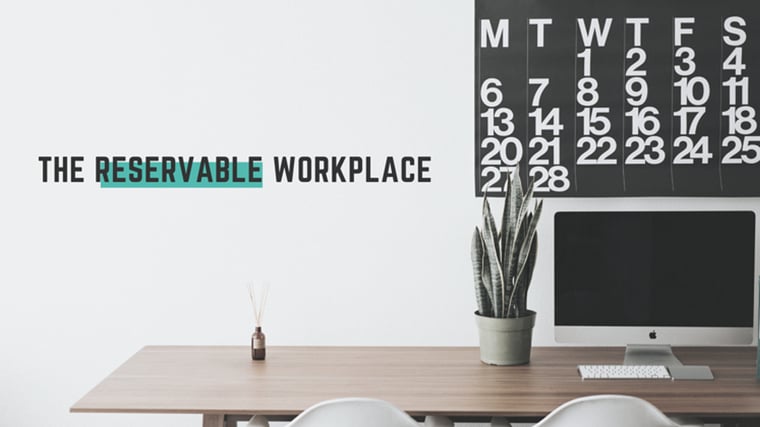 To make way for the hybrid workforce, the workplace — and the offices where we do most of our business — is now dynamic and flexible. People, processes, and expectations all must be able to pivot to match the current needs of the workday. Traditional spaces in the workplace need to be able to 'pivot' too. Desks are no longer a 1:1 ratio and many single-room offices are being transformed as a result.
Many spaces in the average workplace are not being utilized the same way as before, or they just don't perform as well in this new structure of work. All spaces, including conference rooms, cafes, phone booths, bullpens, workstations, and more, must offer employees the flexibility they require. Virtually any type of workspace offers an on-site hub to work from.
The Workplace Experience Must Evolve
A whopping 47% of individuals, who are not being communicated to, are feeling anxious about the future. They believe there is a lack of clear vision about the post-pandemic work world, and it's a cause of concern. Understandably, they're worried about their health, the health of their colleagues, and also the health of their families to whom they come home at the end of the day.
There are many tendrils to this entire conundrum, as well. For example, productivity can suffer greatly as the mental health of concerned employees declines. In fact, the global economic loss because of poor mental health and anxiety may be as high as $1 trillion per year.
It's time to fix that and create a dynamic, flexible work environment that's safe for everyone to come and go, with minimal impact on productivity and mental health.
Reservation Systems in the Workplace
The question is how do you organize and tie all these disparate workspaces together and provide the appropriate level of communication company-wide about expectations in the workplace to address these uncertainties?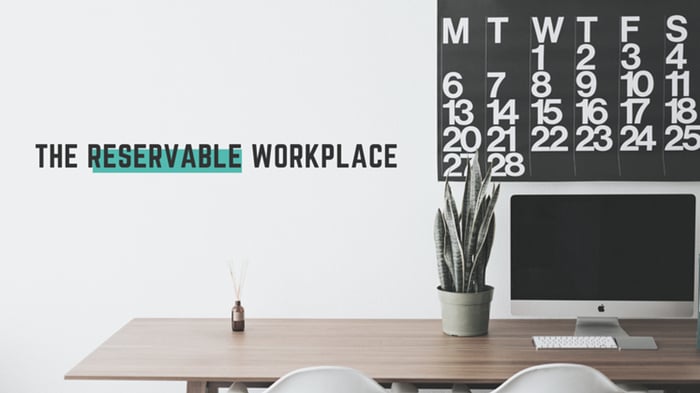 For the big return to work, employees are going to demand buildings that deliver on promises of health, safety, personalization, and accommodation, much like what they've been getting at home. Why go from a relatively positive experience at home to one that's stagnant, stifling and unwelcoming at work? Especially when there are still many many health and safety concerns to contend with.
Smart Desking
Employers need to focus on flexible systems, like desk booking solutions, which make finding and reserving coworking spaces much easier. Employees need and deserve real-time tools to research, locate, and reserve a workspace, wherever that may be.
Smart desking solutions take corporate and office real estate and turn it on its head, creating an employee-driven on-site experience. All spaces are easily converted to a dynamic hub, with bookable opportunities. That bookability is the key to keeping a truly flexible work model.
Desk booking and office hoteling systems keep availability, occupancy, and utilization front and center for both operations and employees alike. Having insights into what spaces are currently being used or were used streamlines workplace efficiencies giving greater actionable insights to end users to make an informed decisions about coming to the office on a day by day basis and giving flexibility in choosing a space to work that best matches their needs.
Managing Spaces
A misconception is that many spaces need to be transformed physically to make these systems work. Employers are worried a large-scale remodel is in order, but that's not the case. Existing spaces can be leveraged, and companies can really take advantage of community spaces that are already on-site, yet underutilized.
By leveraging data, particularly on how the workspaces are being used, site managers can identify lucrative areas and reconfigure them based on those usage trends. Maybe a conference room is now being used as a more intimate collaborative space, for example? Or, employees are choosing to work in the cafeteria or company break rooms?
Some examples of other reservable spaces include phone booths, common areas, cafe tables, break rooms, lobbies, board rooms, outdoor gathering zones, game tables, exercise equipment and much more.
Data from IoT and connected devices facilitate the necessary interactions and enhance efficiency with accuracy across sensors and beacons to give you a complete picture of utilization.
Environmental Controls
Employees can access touchless check-ins, experience automatic check-outs, engage with conference room relays, various sensors, and also take advantage of different types of space reservations all from one smart desking platform.
Additionally, personnel also gain insights into environmental conditions and controls. Things like lighting, temperature, views, capacity, available assets, initial setup, can all be referenced and used to make an informed decision about a space. If something isn't available that you might need or want you can delay going into work until it is, or just work remotely instead.
A connected workplace solution can even trigger workflows — like cleaning requests to sanitize a previously used space. After a worker checks out, the workstation is taken out of inventory and flagged for cleaning. Once the surfaces have been sanitized, the space can be added to available inventory, allowing someone else to come along and reserve it. It's a form of desk scheduling that's intelligent, automated, and easy to use.
All companies now have an opportunity to restructure workspaces in a way that's much more efficient.
Technology Aiding In the Back to Work Transition
When you think about employee sentiment and addressing concerns arounds coming back into densely populated areas - these are exactly the types of information and value propositions companies need to provide to their workforce to ease the transition.
Like it or not, the workplace is changing and employees want a more flexible, accommodating, and safer environment. According to the McKinsey study, 52% of workers prefer a more flexible working model post pandemic. Desk booking and office hoteling solutions make the return to work more transparent, and they're really the only answer to an ever-dynamic workplace.
Most importantly, these technologies drive wellbeing and safety, empowering employees, by providing them insights into what, when, where, and how spaces or amenities are being used even across densely populated facilities. If you're not comfortable with the current capacities at work, or amenities and spaces you need are not available, you can stay home. The best part is that you can research and reference all of those insights from mobile, without ever stepping foot on the property.
Schedule a no-obligation call to discuss workplace experience solutions for your organization.
Topics Covered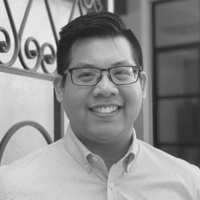 Alex Le
Alex is the Regional Sales Manager at CXApp. Specializing in digitizing the corporate office and enhancing the mobile employee experience.