With 2023 in full-swing, it's important to plan for obstacles that we are likely to face in the coming year. The better we anticipate these challenges, the more likely we are to successfully combat them before they become destructive. Let's start by looking back at 2021's most noteworthy return to work initiatives.
Recapping the Workplace Landscape in 2021
Flashback to January 2021, when most companies were still operating virtually, with a partial to fully-remote workforce. That month, NBC reported on a new survey, where "65 percent of companies allowed most or all of their staff members to work from home during the pandemic." What's more, about half of respondents said: "they plan to continue the policies into the second half of the year"
Soon after, large companies like Facebook and Twitter announced that they "would let workers work from home indefinitely."
By February 2021, the U.S. Department of Labor's Occupational Safety and Health Administration (OSHA) published a guide to mitigate and prevent the spread of COVID-19 in the workplace for businesses that are deemed non-essential. A survey by ZoomInfo showed that both employees and business owners were ready to return to work in the first half of the year, even before vaccinations were completed.
By April 2021, over 4 million people had quit their jobs in prioritizing mental health and seeking out more flexible working accommodations. They were not ready to return to the old ways of working, despite what most employers were doing, or planning to do.
In late August 2021, it was revealed a whopping 66 percent of organizations — including the likes of Apple, Amazon, Starbucks, and more — had delayed office reopenings due to new COVID variants. They had walked back the great return to the office!
Throughout the fall of 2021, many companies pushed back their return-to-work dates, some multiple times or on a monthly basis. Proponents include Ford, Lyft, and Google, among others. As of today, Ford and Google continue to allow employees to work remotely, until January 2022 at the latest, while Lyft is effectively waiting "until [they] are in the clear."
To put it bluntly, this year has been an absolute rollercoaster, with employers constantly having a foot in the door, and one foot out. Even today, plans continue to change and are consistently defined by not just current circumstances, but also by evolving employee demands and needs. Workplace practitioners don't have a choice but to respond and accommodate these expectations, like flex work opportunities, access to better technology, improved manager support, and so on.
It's safe to say that 2021 was a tumultuous year for the average workplace, so what does that mean for the coming year?
Deducing 2023's Greatest Workplace Challenges
The biggest hurdle that everyone faces right now, regardless of the market, is continuing to prepare for the future so as to 'future-proof' the modern workplace. There is still more change to come and technology can ensure we are best prepared to handle it.
Here's a look at some of the most common workplace challenges you can expect to face in 2022 and how to combat them:
Managing a Distributed Workforce
Employees are now scattered, often globally, making it extremely difficult for employers to keep tabs on individuals, but also making it tough for those people to get the help and support they need.
A digital workforce platform keeps the feedback loop open, allowing employees to submit requests and suggestions for improvement, keep a pulse on what's going on with the organization and their coworkers and generally improve collaboration and productivity across distributed teams. Plus, employers gain the ability to track this feedback, in real-time.
Tool-Abundance in the Workplace
Employees are often overwhelmed by the sheer number of tools and mobile apps they're required to use and learn at work. You can capitalize on this issue, and increase employee adoption, by providing a single comprehensive tool that meets all of those needs.
A workplace experience platform offers the ability to book space on campus, access company news or benefits, collaborate with team members, and much more. It's a one-stop shop for your employees that can and will be used daily — that's a win-win for all.
Onboarding Remote Employees
Over the past two years, we have seen employee turnover rates increase exponentially, resulting in the need for new tools to help manage the employee onboarding and offboarding process.
By integrating your Single-Sign-On (SSO) system within a centralized app, you can first ensure that employees can access your new tool via their corporate credentials. Next, once they are signed in, an integration with your Active Directory system ensures that their profiles will remain up to date. Last but not least, foster growth for new and existing employees by providing an in-app News Feed to house your training materials.
Re-Building Perks and Company Value in a Semi-Remote World
While not ideal, the reality is that remote employees cannot access the same level of perks and benefits as their on-site counterparts. This can create a divide, if you will, not just in terms of the overall experience but also in employee satisfaction, productivity, and perceived equity.
Not to mention, priorities have changed for many over the last two years, as most are looking for flexible and meaningful workplace experiences. The draw of ping-pong tables, elaborate java machines, and catered meals is waning. Employers are being forced to find new ways to satisfy their workers' needs besides the age-old practices.
Companies like Survey Monkey are providing employees with kitchen-themed care packages and wellness subscriptions. Others are investing in more digital perks, offering live virtual events, or investing in their employees happiness and quality of life by covering pet adoption fees.
Security Across Devices
By 2022, a troubling 70% of organizations that do not have a firmware update plan in place, are likely to see a breach due to firmware vulnerabilities, according to Gartner. Inadequate mobile apps — drawn up in a flash to deal with rapidly changing needs — may be prevalent, and sometimes even convenient, but there is a genuine security concern with the current implementations.
In response to the data, Microsoft has suggested the following to put an action plan in place, before it's too late:
Companies must leverage cloud-based mobile device management (MDM) to oversee and secure employees' remote devices, regardless of location.
They must integrate a cloud-based solution that can help classify and protect company information.
Employers should be prioritizing identity-based security by adopting MFA for SSO solutions and integrating new hardware that includes retina or fingerprint scanners — biometrics.
The Future of Work: A Sobering Reality
Whether you and your team are fully remote, hybrid, or going back to an on-site experience, the workplace has forever changed. Many of these changes are for the betterment of all, but any significant change can be uncomfortable. Here are some of the questions to think about as you envision the future of your workplace.
1. What are the new requests employees are making?
As TechRadar has proposed, we're likely to see the following in job advertisements for 2022:
A major focus on employee perks and benefits relevant to remote and hybrid work.
Flexible schedules and working, with opportunities for contract and project-based gigs.
Opportunities for permanent remote work.
An emphasis on inclusion and diversity in hiring initiatives.
The takeaway is that the workforce will continue demanding new opportunities and experiences from employers; understanding what is most important to your staff, and culture is the first step in addressing these evolving expectations.
2. How has technology shaped the current workplace and its future?
Technology has cemented the success of hybrid and remote working, with many companies evolving to permanent remote setups as a result. These tools enable virtual meetings, better employee wellness, and even vastly-improved on-campus or on-site safety. They've also helped replace physical office needs over the last two years, saving employers a great deal of money in the process, and improving overall workplace experiences for a lot of employees.
With some exceptions, technology has certainly made the current workplace, and its future, brighter.
3. Where is the future of work actually headed?
In summing up some of the trends that USA Today lays out, it's apparent we'll remain on this current trajectory over the next two years, potentially even longer. Remote and hybrid work are here to stay for the foreseeable future and an evolving workplace platform is needed now more than ever.
Moreover, remote work will likely continue until April 2022, in its current form, for the companies that haven't already transitioned to a fully remote operation. This may drum up more anxiety for real estate investors, many of whom own office real estate investment trusts (REITs).
Fortunately, President Biden announced a vaccine mandate for companies with 100 or more employees, potentially easing the burdens for both real estate owners and employers, as they reoccupy traditional office space.
Finally, many new roles will appear to support the new forms or methods of working and facilitate better more productive workspaces overall. It means we could see the concept of the workplace expand even more than it already has, after incorporating these new opportunities and platforms. We are shaping the future of the workplace, and we all have a role to play in that movement.
Topics Covered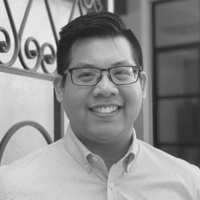 Alex Le
Alex is the Regional Sales Manager at CXApp. Specializing in digitizing the corporate office and enhancing the mobile employee experience.