The Great Consolidation: Streamlining Workplace Technology for Better Employee Experiences
May 23, 2023

Chris Wiegand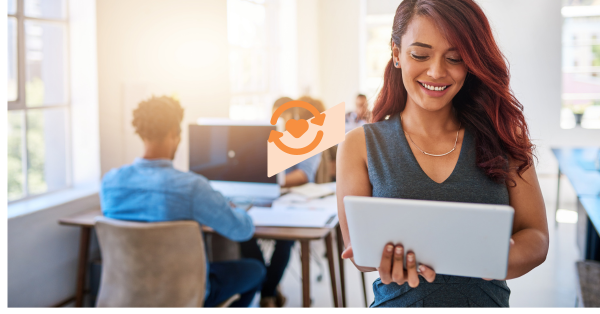 Modernization of employee experiences has pushed the workplace technology stack towards what we like to call 'The Great Consolidation.'
Enterprises, and the employees that power them, have developed unique needs. Sometimes these needs are in response to outside influences, and as a result, everyone rethinks their processes, invests in new assets, and scales up as they adjust to the new environment.
For example, we've seen 1,345 mergers completed over the past 13 years. Recently, Adobe announced a massive $20B acquisition of popular UX design tool, Figma. Undoubtedly this was about consolidating the platform in order to capture more users, something that put them under antitrust crosshairs, but also had the benefit of centralizing the features, workflows, and capabilities of Figma into one tool, alongside Adobe XD's capabilities.
But even the less sophisticated tech consolidations and mergers offer benefits: For example, two notable consolidation efforts we've seen firsthand:
Atlassian: With over 20 acquisitions and 29 investments, the company strives to make collaboration easier for people. The consolidation of communication products like Jira and Trello is a great example of how employees can use a tool to improve productivity wherein strong collaboration is crucial to team and organization success. Adding in a layer of SSO (single sign-on) this process becomes faster and easier.
Doordash: Doordash increased its customer base by 10 million across 23 countries after acquiring Wolt, a Finland-based food delivery company. This consolidation of food delivery services for local restaurants, grocery stores, and convenience stores, has created more opportunities for more people around the world to get food products.
This great consolidation is unfolding in the workplace landscape as well, stimulated by the normalization of hybrid work. From personalized collaboration tools to augmented reality wayfinding, new tools and technologies are emerging and just as quickly consolidating, to help hybrid employees work more creatively.
How Workplace Technology Integration Affects Employee Experience
Workplace technology has become one of the distinguishing factors of quality employee experiences. In fact, when we asked our workplace audience what their biggest headache was when returning to the office, 30% of employees said it was using antiquated technology.
Over the past few years, we've seen an onslaught of workplace tools, apps, and platforms engineered for the office with often singular or niche use cases. And leaders flock to these tools to solve or improve an isolated demand from employees or leadership.
Typically, these types of workplace experience enhancements appeal to employees temporarily but do little to address the bigger picture – a more connected workplace. For example, employees want to be able to do things like order lunch in the same app they reserve a conference room. Or book a yoga class on the same platform they send a meeting invite.
When it comes to workplace tech consolidation, companies want and need a simplified tech stack that reduces friction and app overload. Simply put, the more apps and logins employees have to deal with, the more time they waste navigating different systems and interfaces. And this all contributes to poor employee experience.
But, when you offer employees a more streamlined experience, they'll be able to:
Perform their jobs more efficiently and effectively, with more ease.
Feel like they are being taken care of by their company and that they can trust their leaders to help them be successful.
When this happens, you will have happier and more productive employees which leads to better employee experience.
So ultimately, consolidation of tech and corporate mobile apps helps refine the employee tech stack.
The Industry Life Cycle: How Companies Merge and Consolidate Technology
As workplace technology tools look at their product roadmap and value propositions holistically, they look toward creating more robust and all-inclusive frameworks to enhance employee experience and workplace capabilities. This is the tipping point for consolidation. But it begins with a 4-stage life cycle - opening, scaling, focus, and balance & alliance.
The Opening Stage:

Identifying Opportunities and Building Brand Awareness
The industry life cycle begins with seeing an opportunity and planning to scale as the industry develops and companies gain more market share.
In the workplace industry for example, mobile-first solutions and employee experience apps emerged in response to the demand for digital transformation of the workplace.
At this point, employee experience startups in this space were asking questions like
How do we differentiate ourselves?
Who is our target audience?
How do we build value and adoption?
Workplace technology solutions were trying to do everything humanly possible to gain goal recognition and highlight for whom they are, who they serve, and how they help.
The Scale Stage:

Growth in the Industry
Major players emerge with more use cases, funding, and backed by investors.
The fight for the top spot becomes tight and companies gain or maintain momentum and market share. This leads to saturation in the marketplace as more companies enter the industry and offer similar products or services. As mentioned above, this stage is characterized by rapid growth and innovation as companies compete to capture market share and develop buzz worthy, but not necessarily required, features.
For example, in the workplace industry Microsoft Teams was launched in 2017 to compete with Slack by offering a similar platform for workplace communication and collaboration.
During this stage within a company, we typically see leaders and key stakeholders trying to identify competitors and doubling down on their growth plans. An innovative approach becomes paramount as they invest in new tools and technologies. And the competition between these major players in their industry leads to significant advancements and development in their tools and processes.
The Focus Stage:

Gaining Traction in the Industry
Companies begin to focus on their core business and aggressively grow their customer base.
This often involves merging with other companies (perhaps not closely related) to increase market share and improve their ability to serve customers faster.
For example, in 2016, Microsoft acquired LinkedIn to expand its services and provide a more integrated platform for workplace communication and collaboration. This merger helped Microsoft to serve a broader customer base and leverage the skills and expertise of the two companies.
Similarly, at this stage within organizations, especially at the enterprise level, we see a keen interest in consolidating data, tools, and more to cut cost and streamline processes.
Then partnerships get reworked, new relationships become more attractive, and mindful growth is the target for every department. To do this they need a centralized dashboard to house information required for their long-term growth analysis.
The Balance and Alliance Stage:

Making Strategic Connections
Companies form alliances with their peers because growth becomes challenging.
In this stage, elimination of bottlenecks like antiquated technology or siloed systems become new milestones. Organizations seek a solution that provides a seamless experience for their teams and their bottom line.
This often involves collaborating with other companies to share resources and reduce costs.
For instance, in 2019, Salesforce and Microsoft announced a partnership that would allow their customers to access each other's services seamlessly.
This alliance enabled both companies to expand their customer base and provide more comprehensive services to their clients.
How CXApp Is Responding to the Great Consolidation
The employee experience niche in the workplace industry is going through the balance and alliance stage of the consolidation life cycle. And many are finding that the possibilities of workplace technology are greater than ever before.
But we've been aware of these possibilities for years now.
CXApp is a workplace experience veteran with one of the longest track records of success in helping enterprise-level organizations provide a more efficient and effective way to work. We recently helped a leading enterprise technology company in Silicon Valley reduce the number of employee apps they used from 18 to 4. Because of our open partner ecosystem, native workplace features, and robust integrations with other leading enterprise technology – we reduced app overload by over 70%.
With the consolidation, growth, and advancement of workplace technology, we plan to continue helping companies improve by providing innovative solutions that streamline workflows and increase productivity. At present, we have over 105 enterprise integrations and access to the latest technology solutions. See for yourself! Connect with us to book a demo and learn more about our workplace experience platform. We'd love to share more about how our platform can help you scale up your efforts.
Talk to Our Workplace Experts Today!
Topics Covered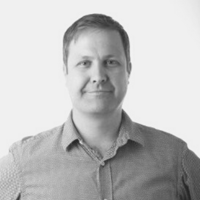 Chris Wiegand
With a track record of success in both business growth and business transformation, Chris Wiegand has dedicated his career to discovering and creating business opportunities that address real-world needs. In 2009, Chris co-founded indoor mapping company Jibestream, and led its incredible growth from an idea to a globally recognized leader in the indoor mapping space.