By now, everyone knows that the return to work — if it hasn't already happened for your business — will be an unprecedented process. The state of today's world demands a remarkably different work environment than the one we left.
It requires a level of workplace readiness that's super involved and more advanced than what was necessary in the past.
Workplace readiness will indeed look different to every organization, yes, but having access to the necessary tools enables a smart re-immersion of the workforce. It's a valuable addition to any company that is looking to define the new normal, essentially building a successful structure for employees.
Top 10 Workplace Technology Functions
An outline of new return-to-work operations that make the workplace safer and trusted upon reentry.
#1 TARGETED COMMUNICATIONS
Personalized and relevant communications, notifications, and alerts are necessary going forward to relay transparency, trust, and vision for a united workforce.
Why It Matters: Not all communications are created equal, and so the more personalized and contextual a message is, the better it will be received. In-app alerts and notifications are 4x as more likely to be read than emails alone. The more capable you are to create global, local and targeted communications that can be delivered by department and other entitlements, the more relevant and meaningful it will be to your employees.
#2 ADAPTABLE WORKPLACE ECOSYSTEMS
As more companies turn to mobile tools and integrated workplace experience platforms, there will be a growing need and importance to sync across varying systems. Adaptability and compatibility are vital to smooth progression.
Why It Matters: Whether you're talking about information or workplace tools, neither can be siloed if progress is to be made. There should be a central command center that makes it possible to manage employee experiences and all related facets from one touchpoint. This eliminates the need to hop from app to app, or system to system.
#3 WORKSPACE RESERVATIONS
Desk booking and reservation tools allow workers to claim spaces, view desk usage/availability, and track safe areas.
Why It Matters: Desk booking allows companies to create a process for defining capacity limits and better-managing property usage and population. Knowing, in real-time, how many people will be in the office, where they are located, and which areas need to be serviced, ultimately improves workplace wellness for all. It makes the entire process faster, and more visible to employees — who can make informed decisions about when and where they work.
#4 EMPLOYEE HEALTH CHECKS
Many places are hosting mandated health questionnaires and surveys, which must be completed before going on-site. Hosting these types of employee health evaluations through a mobile app makes the entire process much more streamlined and more organized.
Why It Matters: If you do not pass a survey you can be denied entry, but that's not necessarily a bad thing. When this information can be tracked, off-site workers will be provided with the necessary resources to either start or continue working remotely. Having this information stored and accessible in a single location boosts both the convenience and responsiveness.
#5 IN-APP RESOURCES AND CONTENT
Consider the new rules of engagement - and leverage a workplace playbook. Employees will always have access to the latest information regarding protocols, app guidelines, workplace readiness, and safety requirements.
Why It Matters: Knowledge is key to progress, and information is integral to achieving it. However, information alone does not always guarantee the best outcome. Sometimes, people need to know how to make use of the information they have. That's precisely why a playbook and associated helpful content are a valuable resource for a dynamic workforce.
#6 LOW-TOUCH EXPERIENCES
Everyday actions and processes can be automated in various ways to help reduce exposure to commonly touched surfaces, areas, switches, doors, and more. Low-touch experiences keep the physical environments around us from being deterrents to on-site interactions.
Why It Matters: Despite social distancing and isolated work environments, people still need to be able to communicate and interact with one another and the world around them. Low-touch use cases can be implemented to evolve the workplace and create a flexible platform that is continually innovating, carving out niche scenarios that empower businesses, workers, and low-touch experiences.
#7 IOT CAPABILITIES
Wireless and contactless interactions can be further improved with the help of smart and IoT-powered technologies. However, they must be connected and transmitted to a central database so that any related digital content or functions can be analyzed and put to use.
Why It Matters: More devices, wearables, and sensors will continue to come online to help facilitate modern interactions and experiences. If they're not synced with a repository or central operations system, the data collected and the insights it can provide go to waste. That information needs to be ingested and used to build a more robust, more convenient experience for users where people communicate with devices and devices communicate with other devices.
#8 ALWAYS-ON ACCESS
These days, the office is everywhere, including on and off-site. The accessibility of any type of "work from X" scenario should be accounted for, at all times. People are constantly on the go, so always-on access is a must.
Why It Matters: Some companies have chosen to support work from home initiatives indefinitely, while others have already begun bringing workers back into the fold. A hybrid model is sure to emerge and will remain dominant for quite some time — if not permanent. Workplace solutions must be able to honor omnichannel access, providing a consistent user experience for all scenarios: whether at home, work, in transit, or somewhere else.
#9 SOCIAL DISTANCING ALERTS
With the help of smartphone and mobile connectivity features, apps can use geofencing and peer-to-peer distance recognition to deliver social distancing related alerts. When a protocol is broken, for instance, the app can notify affected users immediately.
Why It Matters: Part of safer workplace management in today's landscape involves the use of proactive technologies that can help keep people safe by establishing guidelines, monitoring against the guidelines, and sending out alerts when guidelines are not met.
#10 GLOBAL WORKPLACE SOLUTIONS
While workplace re-entry is a major concern, there are other elements of managing an organization that need to be accounted for, as well. Some examples include hosting events, managing digital communities, organizing meetings, dealing with stakeholders, and even delivering positive customer experiences.
Why It Matters: The Workplace SuperApp is the industry-leading platform that can bring different channels and experiences all into one, incredibly powerful solution. With it, there's no need to manage a host of different apps, software, and tools — everything is all under one roof.
What Reentry Should Look Like
Step one for any organization should be to start the conversation early. The earlier discussions begin about what the next iteration of the workplace should look like, the earlier new strategies and implementations can be adopted.
Putting together a task force that's specifically meant to help with return to work planning is an excellent idea. Not only can they help assess the regular needs of the incoming workforce, but they can also establish clear guidelines and protocols to maintain workplace wellness into the future.
Every return to work initiative should look something like this:
Establish a dedicated team for wellness planning
Assess goals for workplace wellness and employee safety
Identify what previous channels need to be upgraded or modified to meet today's standards
Discern what technologies and platforms can be used to achieve various missions
Deploy systems, strategies, and tools at least a few weeks before the reentry of the entire workforce/teams
The Workplace SuperApp is more than just a mobile app or service. We're helping large organizations plan their back to work strategy through available features and capabilities, many of which stretch far beyond singular use cases.
Topics Covered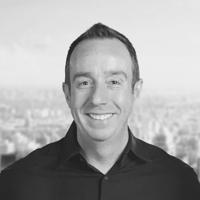 Leon Papkoff
Leon Papkoff is the Chief Product Officer of CXApp with 20+ years of executive leadership paving the way for emerging technologies shaping the future of work and dedicated to solving real problems for the digital workplace.