What Does a True 'Smart Office' Really Look Like?
February 17, 2021

David Xides
The average person will spend 90,000 hours at work over their lifetime, which is roughly 30% of their life. Since this is where people spend most of their time, it's key to make this space as efficient and accessible as possible to improve employee engagement and retention. With market employment expectations changing over the last few years, it has become clear that employees want to work somewhere innovative, where technology is being used in a meaningful way to improve operations and employee experiences.
It shouldn't come as a surprise that more companies are focusing on the employee experience, as it can lead to higher productivity and satisfaction rates. According to a study done by WorkPlace Insights, "47% of people feel that their workplace does not enable them to work productively." With a percentage that high, companies should be proactive in creating an environment that allows their employees to feel supported with the best resources available.
This is especially true in the wake of the pandemic, where there is a need to support new health and safety protocols. Because of the need to change the way employees interact with offices, office hoteling will inevitably become more of a normal workplace standard. Many offices are starting to follow the lead of larger corporate campuses by implementing these digital workplace platforms. Office hoteling has many benefits including reduced costs, increased employee productivity, and improved employee satisfaction and retention rates.
The concept of the smart office is not a novel one, but this new global environment is accelerating the adoption of IoT-enabled workplaces, where technology and location data are converging to not only enhance the employee experience, but to drive meaningful insights for employers, help reduce costs, and future-proof our workspaces for a digital future.
What is a smart office?
A smart office is a technology-enabled workplace that enables systems and processes to integrate with smart devices and building technology to make the office more efficient and productive. This means that the sharing of information between smart building systems and components will provide a platform for innovation. A smart office brings together people and the spaces in which they work in a meaningful way. It's the culmination of a shift to become more intentional as to how employees interact with their workplace. Smart offices enable the automation of various menial tasks for employees, so that they can focus on the aspects of their role that are most important to the success of the organization.
Altogether, technology advancements in smart offices ultimately lead to providing more efficiency, comfort, safety, and security with less money, energy and environmental impact.
What kinds of technology power smart offices?
Smart offices leverage many different categories of Internet of Things (IoT) technology. Some of the different technologies that are often used include smart glass, interactive white boards, smart lighting, energy efficient building materials, and intelligent space-booking systems for desks or meeting rooms. These technologies can integrate effectively with location-aware mobile apps for employees.
Smart office apps make resource and space reservations much more accessible and make complex offices easier to navigate for all employees. By having all these different resources available in the palm of their hand with an easy-to-use app, employees are empowered to use office space more effectively and be more productive.
What role does location technology play in a smart office?
Location technology is a key factor for any truly 'smart' office, as it allows multiple key components of indoor intelligence to come into play. The element of location is integral to implementing powerful location-based use cases such as locating your colleagues, booking a desk space for the day, or even finding available meeting rooms. This is especially important in the wake of the pandemic, as many organizations have shifted their real estate footprints and many employees will be, at least partially, continuing to work remotely. This means that office hoteling systems will become necessary in order to manage office spaces safely and efficiently in the coming years.
Before the COVID-19 pandemic, many buildings approached smart offices with a focus on the physical space and its capabilities. Building operations such as controlling HVAC systems, managing temperature, closing blinds automatically, and automated security systems took center stage. Today, many companies have adjusted their view on smart offices to include the employee experience in their considerations.
What are the benefits of a smart office?
Some of the benefits of transforming into a smart office include:
Enhancing employee efficiency

Reducing room squatting

Reduction in bottlenecks with find-a-colleague features

Efficient resource management (including meeting rooms and workstations)

Better access to equipment

Safer, healthier offices thanks to seating plans using hot-desking technology and hygiene alerts

Air quality monitoring and control

Emergency preparedness
Office hoteling started in the 1990s when large corporations realized there were huge savings that would come into play. For example, AT&T was able to free up more than $550 million in cash flow through telecommuting and hoteling.
From a facilities management perspective, organizational benefits can include optimization of cooling and ventilation equipment, matching occupancy patterns to energy use, proactive maintenance of equipment, and dynamic power consumption planning.
Employee experience benefits can include operational feature deployments such as office hoteling or hot-desking, booking meeting rooms, providing wayfinding and indoor navigation, and providing directions to colleagues or dynamic assets.
What are the considerations for organizations embarking on a smart office journey?
Organizations embarking on a smart office journey need to keep in mind that connectivity between all the equipment and systems in a building will be required. To create a productive, well-designed workplace that is energy efficient and promotes a good working environment, interoperability and location awareness are key.
Some considerations include getting your maps digitized and finding a partner to build your employee app. It's important that your partner solutions offer a comprehensive solution that allows for integration to provide your employees with live office information, dynamic layer-based maps for navigation, space management functionality, as well as relevant news and a centralized directory.
When should smart office infrastructure be considered in the organization's journey?
While it's always helpful to build smart from the start, the truth is that any space can be made smarter at any time. The beauty of smart office infrastructure is that it can be customized to your needs and can be implemented at any stage in your office journey. The earlier it is implemented, the sooner your organization can start benefiting from it.
With all of this in mind, you can customize all these technologies to suit your unique needs and requirements. The Workplace SuperApp enables you to build a smarter workplace and design an employee app that will empower your teams to be more productive and engaged in their work.
Topics Covered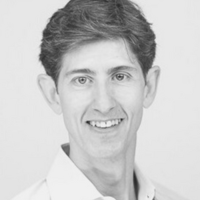 David Xides
David Xides is an Enterprise Account Executive based in New York with a wide range of experience delivering enterprise solutions and workplace technology with expertise in corporate indoor intelligence technology.