Technology Trends in Facility Management for 2023
March 11, 2023

Alex Le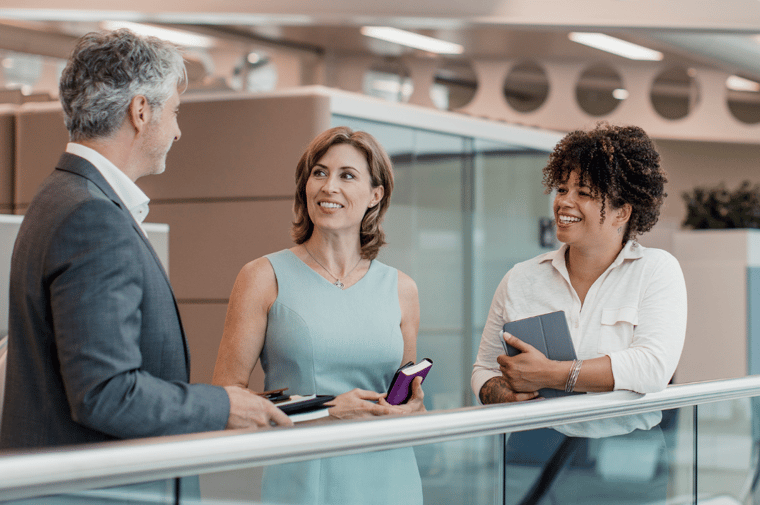 With fewer employees, visitors, and people coming and going intermittently on-site, the way we manage facilities has changed. Post-pandemic, workplaces are leaning towards the hybrid model of work, which allows employees to work from home as well as on-site. As a result, what employees need and expect from physical offices has shifted — there is a greater emphasis on providing an engaging and seamless experience, to both onsite and offsite employees.
How can facilities managers adapt to corporate and employee expectations post-pandemic? In this article, we'll explore the trends facilities managers are likely to see in the near future and how to use them to fulfill the needs of their people.
Trend #1 — A Reduction in Real-Estate Footprint
Now that less employees are likely to come into the office, many companies are planning to reduce their real estate footprint. Lease terms have become more flexible for corporate clients, who no longer have to commit to long lease periods up to 10 years or more.
What this means is that the real estate that companies do retain will need to be reconfigured in layout and design to better accommodate the needs of their employees. Since smaller spaces will be serving a larger group of people, facilities managers need to think strategically on how to maximize utilization with a hybrid workforce. They may want to consider adding technology to their spaces that bring locational awareness, in order to continually optimize and refine how space is being used at their organization.
Trend #2 — Hot-Desking Will Become the Norm
In the past, employees often had assigned seating, which made sense as they were expected to occupy these spaces on a daily basis. Today, assigned seating is more likely than not to be underutilized, as the employees they are assigned to may or may not work in the office.
Instead, many facilities managers are turning to hot-desking, also known as flex-desking, to maximize utilization. Hot-desking is a system that allows employees to book desks for use ahead of time and on-demand. This ensures that desks are used by those physically present in the office instead of being assigned to employees that are working remotely.
Moreover, hot-desking can lead to an increase in employee engagement. A study conducted by Harvard Business School and Cornerstone OnDemand revealed that changing seating arrangements, at work, improves employee performance by 15%.
When it comes to implementing hot-desking in their offices, facilities managers often turn to a mobile-first reservation platform since it is easily accessible to both remote and onsite employees. In addition to accessibility, mobile-first hot-desking solutions can make it easier for facilities managers to improve employee engagement in multiple ways.
Here are a few examples of the outcomes you can achieve with a mobile solution for hot desking:
You can accommodate a more flexible seating or assignment plan, improving the employee experience.

The hot-desking system can be applied to non-desk amenities as well, such as workstations, meeting rooms and equipment, based on employee needs.

Workers have the flexibility to change locations throughout the day, with time-based bookings, and real-time updates.

When things change, and someone needs to move on-site they can do so effortlessly and find a workspace that's currently available.

It offers new ways to improve employee health and safety, like blocking off desks to enforce social distancing and enforcing occupancy rates in shared spaces.
Trend #3 — Post-Pandemic Employee Health & Safety
Employee health and safety protocols around COVID-19 are likely to be a permanent fixture within the workplace, whether there's an active outbreak or not. Facilities managers have a strong mandate to keep office environments cleaner, safer and better protected against viral outbreaks. Maintaining health and safety requirements with practices like social distancing, sanitation and contact tracing is more important than ever, putting the onus on facilities managers to create new systems to accommodate these needs.
Mobile-based solutions can help by delivering real-time insights about workspace utilization, like what's available, what's in use, and what needs to be cleaned. Those spaces can be removed — and released — from inventory as needed, through the app. With more granular control over their spaces, facilities managers can use mobile solutions to better oversee health and safety in their offices as well as proactively prepare for new health regulations and situations.
Trend #4 — Employer Mobile Apps
Beyond hot-desking and health & safety features, mobile-first employee apps can offer many other services and tools that facilities managers can use to boost employee engagement and experience.
Services offered by an employer mobile app include SSO (Single Sign-On), active employee directories, meeting room booking software, space occupancy tools, location services, and much more. Open partner ecosystems offered by an employee experience platform can also streamline apps used by your employees, combining them into a single, easy-to-access portal, which reduces app overhead and system maintenance.
These technologies can also provide anonymized contextual data on end-users such as how often certain spaces are used and what amenities are the most popular. These insights give facilities managers an opportunity to continually optimize their spaces for employees, making the on-site experience better overtime.
Bringing It All Together
The importance of technology in ensuring your spaces are safe, useful and engaging for your employees and occupants is paramount to facilities managers moving forward. Each of the trends we've observed involves using digital tools such as an employer mobile app to deliver a more seamless and connected user journey to employees, while simultaneously giving facilities managers instant visibility and control over how spaces are being used. As hybrid and remote work continues to shift how employees interact onsite, facilities managers will see new trends and technologies emerge to support their initiatives to maximize the usage of space and produce great experiences for their employees.
To learn more about how The Workplace SuperApp can help facilities managers create engaging, connected and safer environments for their people, talk to us today.
Topics Covered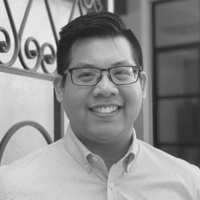 Alex Le
Alex is the Regional Sales Manager at CXApp. Specializing in digitizing the corporate office and enhancing the mobile employee experience.