Flexible Workspaces: Types of Seating Arrangements in the Office
March 11, 2023

Andrea Williams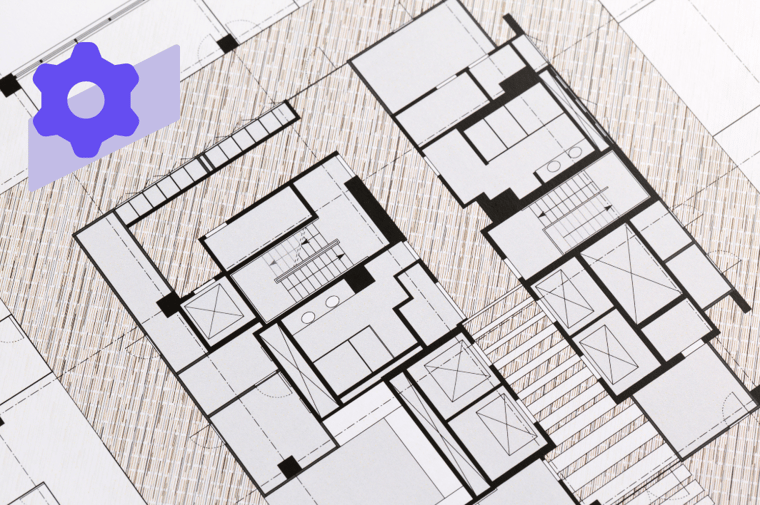 At this point, it's safe to say that healthier workspace guidelines are going to remain in place for quite some time. It has re-ignited what can effectively be called a "de-densification" of the average workplace. Larger open spaces need to be implemented, most importantly within areas that would have been cramped in the past. Desks must be spaced out better, with shared and communal spaces honoring the same requirements.
In other words, smarter space management is vital, particularly when it comes to the amenities and structures within a workplace. This is essentially re-opening the open office/flex office model that was becoming popular a couple of years ago.
Wait? Isn't Remote the Right Way to Go?
Many people will indeed continue to work remotely for a majority of tasks, but some things are just easier to do in person, such as hands-on and collaborative efforts. For those kinds of tasks, and interactive employee experiences, people will still work on-site.
Moreover, we've been distanced from one another socially, for a few long, excruciating years now. People are starting to crave more human interaction and they're nostalgic for a true work culture that fosters relationships and direct engagement.
During a recent global survey, 3,000 office users indicated a strong affinity for working on-site, albeit with remote work opportunities remaining the primary focus, available for at least 1-2 days per week.
It means there's a need to balance between off-site and on-site workspaces, with dynamic seating.
What Is Flexible Seating?
Flexible seating is a dynamic approach to desk and workstation allocation, which creates a flexible workplace for hybrid workers. No one is assigned a specific workplace, station, or office. Instead, workers are encouraged to reserve spaces either before or at the start of their day.
It's an incredibly effective solution for accommodating a hybrid workforce that spends part of their time in-office and part of their time out. That said, it's not the only space allocation strategy that exists, and certainly not the only one that's effective.
Seating Strategies for the Modern Workplace
The 10 largest providers of coworking and flexible office space now comprise 36% of the market, when they controlled much more, because over 250 additional providers have entered the playing field over the past year. It's now a hugely competitive space and shows just how in-demand flexible workspace solutions have become.
Flex spaces and smart desking are two of the best ways to deal with a hybrid workforce. Of course, there are many ways to approach it. Here are some of the ways office space has been managed, some old and some new:
Assigned Desks
This is the traditional seating arrangement for most large-scale offices. Workers are assigned desks or workspaces where they spend the majority of their time when they're on-site. There is little deviation from the assigned floor plan, with only communal areas being truly open spaces.
But what we're seeing is a shift away from this model, or at least a decrease in the number of people and resources that have assigned desks with a move towards other types of seating arrangements below.
Hot Desking
With hot desking, workstations are made available on-demand. For those on-site, nearly every space is available and must be reserved. They can reserve online, via mobile, and even in-person through local resources and are applicable to offices, conference rooms, and other touchdown areas as well.
Hoteling
With hoteling, desks can be reserved in advance, before you go on-site. This gives employees more flexibility to plan out their work day and choose optimal workstations that match their needs and availability.
Reverse Hoteling
Like its sister method, reverse hoteling involves reserving spaces much as you would a hotel room. The difference is that it's a more crowdsourced effort. People release their desk or workspace after they're done using it, opening it up publicly. They can also set rules, restrictions, and guidelines that ensure space is used appropriately.
A Safe Return To Work Is Powered By The Ability To Control Capacity
Ultimately, the idea is to manage and control capacity, not just by limiting who is on-site, but also by adjusting where much of the population is gathering — like a crowd control campaign. The more control organizations and departments have over how spaces are used, how they are reserved, and who is using them, the better we can manage social distancing in the workplace and better protect our workforce.
It's imperative that organizations set and manage thresholds within the office, and spacing out the physical locations and furniture is an effective way to do this. At the same time, it puts more stress on the crews managing those spaces, because there are fewer desks, fewer workstations, and workers may not be able to adapt accordingly.
Smart desking and desk booking solutions are the glue for this necessary yet changing new office structure. They make managing the spaces much easier, and they also make it easier for workers to reserve space and plan their day, with minimal hassle.
The conventional functions of the office have changed. Office real estate is at a premium, and there's increasingly less of it as we spread out to keep everyone safe and healthy. Success, productivity, and employee satisfaction all hinge, now, on the ability to do more with the space you have.
Topics Covered