What Does Hosting a Hybrid Event Really Mean?
September 8, 2021

Leon Papkoff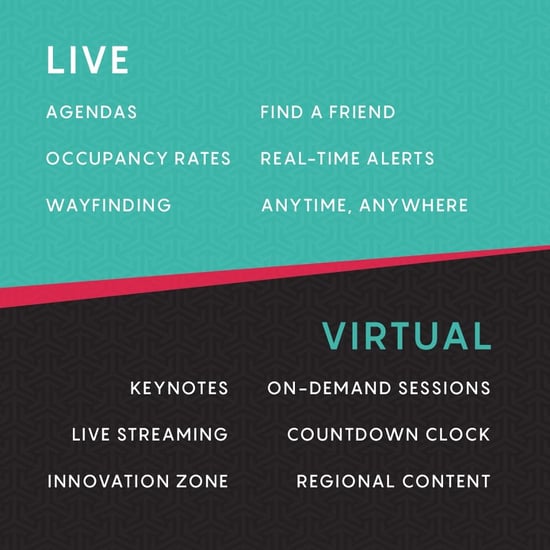 Virtual experiences are not going away anytime soon, and that's true for upcoming and future events, as well. But for those who are ready to get back to in-person, face-to-face events, the good news is that event organizations and corporate event programs are moving forward.
In-person events are coming back, and while they may not be as big or flashy as they once were, in the short term, they still follow the same formula, prioritizing experience-driven opportunities. The goal, as always, is to help connect people with brands, help them learn, and facilitate networking between various professionals and contacts. Event professionals are looking for equitable experiences, yes, but they also want to engage closely with their peers and other professionals.
It doesn't matter whether you're talking about event tech on-site, or a virtual event platform for remote attendees, both solutions offer a foundation for the necessary interactions and experiences that are going to play out.
But there's also been a lot of talk about hybrid experiences, as opposed to an exclusive event that's all in-person, or all virtual. What's the difference? What does the term "hybrid event" actually mean?
Components of A Hybrid Event
Meeting Planner's International (MPI) describes a hybrid event as a "meeting or event with at least one group of in-person participants connecting with remote participants in one or more other locations."
In other words, it's a merger between virtual participants, who are connecting remotely, and on-site participants, who are spending time at the event venue.
"Hybrid is the breakout star of the meeting industry, an emerging event type that requires meeting professionals to stretch their creativity, strategizing, execution and measurement and integrate technology with traditional live events to create new types of experiences and content delivery tools. Nowhere in the history of meetings have we seen such an explosion of so many different formats and applications of new technology." - Meeting Planner's International
The distinction between more traditional in-person events, and exclusively virtual events, should be made, to help understand how hybrid events play out. Hybrid events are driven by 3 major event journeys:
Virtual Event Touchpoints
Virtual event platforms are geared towards remote audiences, specifically, who are participating either live or on-demand throughout the scope of an event. It also means they don't necessarily have to tune in at a specified time. There are systems in place to record and share content so it can be accessed later.
The prime experiences must include easy access, great viewing qualities — such as high-resolution video formats — a reliable connection, live networking opportunities, valuable content, and exceptional virtual programming.
In-Person Event Touchpoints
Until recently, in-person experiences leveraged mobile event apps to manage the end-to-end attendee experiences during major events. From the initial planning and ticket purchase, with access to suggested logistics and hoteling data, to on-the-go resources at the actual event, like session info, key locations, networking details, and more.
The prime experiences must include easy access, reliable up-times, and more. They must also include contextual offerings based on who you are, where you are, and what you like. That's usually delivered through intuitive recommendations, with wayfinding and other in-app value additions that vastly improve the on-site presentation.
Mixed Hybrid Event Touchpoints
Now, event attendees can choose to attend events live, participate remotely, or experience a healthy combination of both options. For example, attendees can travel to the tradeshow location but opt to watch the keynote remotely from their hotel room. This allows them to avoid large crowds during the initial phases. However, they can attend smaller breakout sessions live, while on-site, to get the best of both worlds.
The prime experiences must include easy access, simple and seamless transitions between experiences, value-added offers for the method they choose, and consistency between channels and devices.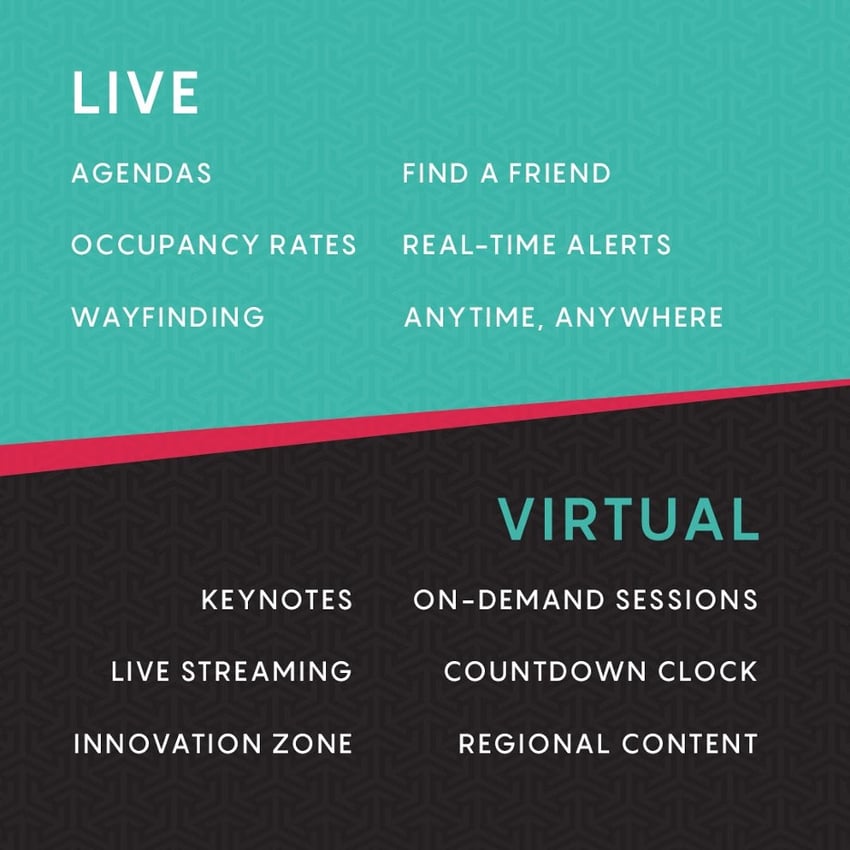 Why Is A Hybrid Event Strategy A Necessity?
Hybrid takes the best of both scenarios — in-person and virtual — and merges them to create a single, seamless platform for all attendees, regardless of where they are located. It's also one of the most complicated setups for event managers and corporate event planning teams, albeit made easier with technology.
Above all, a hybrid event keeps everyone connected. So, virtual participants can engage and interact with on-site participants and vendors, with almost no distinction between them. This is achieved with the support of modern technologies.
The attendee experience is, shall we say, nearly flawless.
The Longevity of Hybrid Event Programs
An overwhelming 73% of event planners expect hybrid events to be more common in the future. Suffice it to say, yes, hybrid events are going to stick around, and for a while. Here's why:
They allow attendees more choice.
They're flexible.
They accommodate both individual and group-related needs.
May become the norm for the next 2 to 5 years.
Most importantly, the same hybrid workplace scenarios that we've grown accustomed to will be implemented in other areas — like live events. As professionals, we now have the option to choose how and when we show up to functions as a core business opportunity. Those same principles will apply to many other experiences from here on out.
How To Evaluate and Choose Technology to Support Hybrid Events
This quick step-by-step guide will walk you through evaluating, choosing, and briefly implementing the technologies necessary to support a hybrid event.
Evaluate opportunities for engagement.

Consider each use case and how the technologies, or systems, would allow for cross-user engagement and vendor-based interactions. How can the event app make it better or facilitate a dynamic interaction?
Ensure the branding and theme are consistent.

The visual representation of the platform, whether on mobile or desktop, should match the company's core values and message. That includes support for brand-specific colors and themes, logos, and other representations.
Look for omni-device portals.

What you do in one environment should be reflected in the other. For example, if you vote "yes" to attend an on-site presentation, you should be able to find your reservation in the on-site, digital directory too, and vice versa.
Allow for evergreen content and ongoing experiences post-event.

This helps boost the community, and collaboration, and also keeps any offerings you deliver at the top of everyone's mind. They stay tuned in even long after the event has concluded.
Stay away from extraneous downloads or third-party software.

One, cohesive platform should be the goal, not several fragmented portals or experiences that increase the challenge for attendees.
Look for additional features and capabilities beyond the basics.

Some of the more obvious inclusions are live-streaming, instant chat, and networking opportunities. What else should be included? Should there be gamification support? Are there places to explore content, connect with vendors, and share experiences?
Achieving Hybrid Event Continuity
Hybrid events will continue to be shaped by new technologies, as well as changing guidelines, which will impact the way we show up and interact with others. At an event, whether on-site or not, you want every opportunity to network, communicate, and experience all that particular occasion has to offer.
Connected audiences remain a high priority for all, regardless of the platform or location. Emerging technologies will play a central role in conjunction with legacy technologies or platforms and existing solutions. In other words, everything will be united under one banner.
New jobs will continue to be introduced to support unique functionalities and use cases for hybrid event management, and hybrid experiences.
The industry as a whole is forever changed and forever changing. That's always been the case, and it remains true even today.
Topics Covered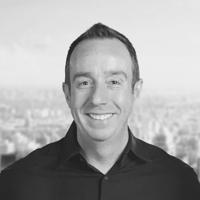 Leon Papkoff
Leon Papkoff is the Chief Product Officer of CXApp with 20+ years of executive leadership paving the way for emerging technologies shaping the future of work and dedicated to solving real problems for the digital workplace.