How to Create a Seamless Hybrid Work Environment
March 11, 2023

Leon Papkoff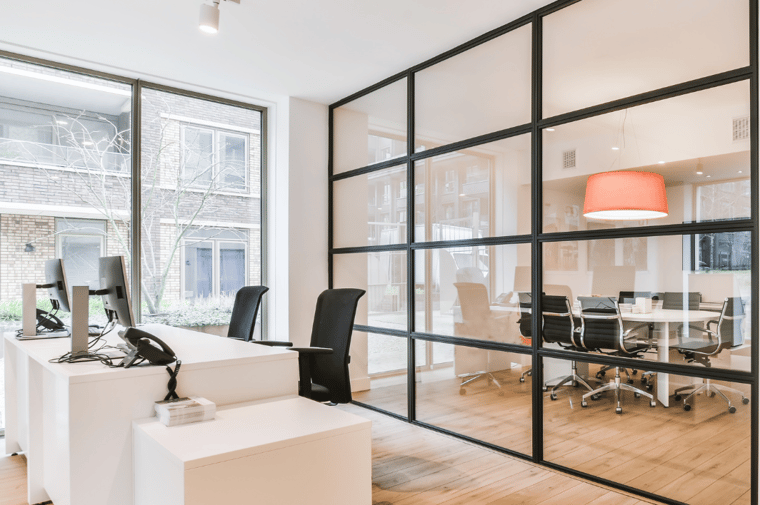 Welcome to the great work-from-anywhere divide. As workers distance themselves from the office more and more, a divide has appeared in equitable experiences. Employee equity and the average employee experience are going to suffer unless we do something about it.
Employers and remote workers alike are concerned about disparate opportunities and experiences. Employers are worried employee engagement and productivity will plummet, creating negative consequences for the business.
Gallup's State of the American Workplace report makes it clear, businesses with engaged employees see a 41% reduction in absenteeism, along with a 17% increase in employee productivity. Positive and reliable engagement is critical, but it's not easy to achieve in the traditional workplace, let alone one that's disparate and distributed.
To solve this, many companies are restructuring the workplace to deliver flexible work solutions that empower the distributed workforce, not create further divide.
They Hybrid Workplace vs. the Traditional Workplace
The future of work will be divided into 3 camps, each presenting challenges:
Fully Remote
Employees that spend little to no time in the office and working fully remote are afraid they'll miss out on networking opportunities, spontaneous collaboration, and perks that are normally attributed to the office. For instance, if their work campus has a gym, they lose out on the advantages of accessible physical fitness, which could also impact their health. What's more, they need a suitable work environment at home that's not obtrusive, yet helps maintain a healthy work-life balance. That's not always easy to set up, and may require additional resources — including money.
Full-time In-Office
Employees working from the office, or heading back soon, are worried that it's too early to return, and are also concerned their employers are resistant to feedback. There is a general uneasiness about returning, and concern whether or not the pandemic will return in full force. Additional concerns are centered around safety, wellness, cleanliness, and sanitation. Workers are also hesitant to give up the freedoms they've gained from working at home.
Hybrid
A large segment of companies will be honoring or developing a hybrid work environment, where employees are allowed to come and go between the office and home. There's flexibility — employees can come into the office when they want with minimal pressure. But the growing concern is the same, that remote workers won't be provided the same opportunities, experiences, or benefits that on-site employees get. That may or may not contribute to lower productivity and retention, which is not good for business.
Considerations For Hybrid Workplace Touchpoints
While adapting to this new world of work is complex, the most challenging obstacle for larger corporations, and the big return, is addressing the current landscape. Employees and teams are spread out, with information siloed, and communications disconnected. That's not going to work in the new way of doing things. A hybrid workplace, or remote operation, needs to be more connected and seamless than ever.
The reality is that the current experiences are fractured. What exists is a hodge podge of ideas, and for many companies it was developed and implemented rapidly, almost overnight.

The Goal for Building Employee Equity
Priority one is to create consistent experiences with a palpable work culture for all employees, regardless of whether they're working on-site, remotely, or virtually at home.
Employees that have a choice in when, where, and how they work tend to have higher levels of satisfaction, innovation, and job performance. The challenge is delivering that choice, with a seamless experience across all locations and channels.
Some of the major areas to consider are:
Meetings - How do you deliver meetings that are equal for all participants?
More importantly, virtual and in-person experiences have to be easy to organize and achievable. Virtual attendees must remain engaged, just like in-person personnel. Luckily, IoT devices and virtual collaboration tools can help bridge the gap. But they must serve brainstorming sessions and spontaneous discussions so that everything is shared openly by giving remote attendees specific opportunities to speak or respond to ongoing in-room conversations.
Networking - How do you keep employees connected, and also with vendors, customers, and partners?
There are prime opportunities when visiting the office to find specific colleagues through location services or to book desks near them. You don't get those opportunities when working remotely. That's why touchpoint alternatives must be created to keep everyone connected and in sync between in-person and remote visits. Use virtual tools to connect employees with existing colleagues or even randomize networking opportunities so everyone is always meeting someone new.
Perks - How do you still offer all employees perks, without ballooning the budget?
It should come as no surprise that on-site perks are going to evolve a bit. The average campus will still feature coffee shops, cafes, dry cleaning, and other amenities. But you can also introduce those perks as part of the at-home experience by bringing vendors into the fold. By offering covered services through partners and vendors, for example, remote employees can still take advantage. They could use the company app to order food for lunch, or deliver dry cleaning to a local shop. The idea is to provide a seamless experience where it all 'just works' and gives employees little to no hassle or stress.
Water Cooler Talk - How do you keep things casual, and social when not face-to-face?
The conversation that happens in the halls, between meetings, and across desks, strengthens relationships and bonds and creates better collaboration and productivity. How do you facilitate such a thing across a hybrid team? Chat modules are one answer, with real-time discussions and threaded convos. Another answer is to establish a 'drop-in' virtual or on-site room where everyone can connect and have 1:1 conversations. Imagine a meeting room with people sitting inside and a virtual conferencing tool that allows remote workers to connect and participate. Everyone gets that face-to-face experience, with an option to weigh-in and provide feedback, regardless of where they are spending most of their time.
Transparency and Communications - How do you keep everyone informed across locations and channels?
You can achieve this with features that are built into an employee experience platform, like a newsfeed, that also delivers real-time alerts and utilizes push notifications. It's also possible to share company information like blogs or updates from the executive team, get-to-know-you profiles for employees, and other fun or quirky company-related content. By pushing it to everyone at the same time, regardless of where they are, it keeps people feeling connected and tuned into the company's initiatives and work culture.
Campaigns and Events - How do you keep all of this fun? Where's the excitement and intrigue?
"Fun" can be delivered through a bevy of events, on-site and off. Some examples include walk-a-thons, wearing a specific color one day — like showing your support with red — attending book readings, and other team building activities. All events should be remote-inclusive, allowing virtual attendees to participate, alongside their on-site counterparts. For a walk-a-thon, workers at home can hop on a treadmill or walk around their neighborhood, staying connected through a mobile app or feed. Remote workers might also be able to participate in virtual yoga or meditation sessions, and participate in other ways to support the office.
Sparking Engagement in the Hybrid Workplace
The truth is, it will be a battle solving many of these challenges, and keeping the entire workforce connected, collaborating, and engaged. An alarming $1.1 billion is lost annually due to employee turnover. What's more, companies with engaged employees bring in 2.5 times the revenue compared to rivals with low engagement levels. The proof is there that a disengaged workforce is bad for business, which highlights just how vital it is to keep everyone positive, engaged, and productive, regardless of where they're working.
It is a formidable conundrum, but there is a way to do it successfully, without focusing on one group or channel. Focusing too many resources on in-office workers might leave remote workers in the dust, and vice versa. There has to be a balance.
While face-to-face interactions are inherently not the same as virtual or video chats, there are small things that teams and companies can do to improve the experience. We can start incorporating many of these solutions into our regular workday, bit by bit, so that eventually the gap is bridged. Technology can and does help, but it also has to be accessible on the go, with reliability a core focus. As employees move between locations, they should always have a pulse on the company's heartbeat.
The employee experience is going to be a critical driver for corporate success as we transition through these challenging times, and forge a new path forward.
Topics Covered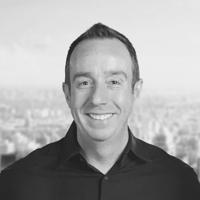 Leon Papkoff
Leon Papkoff is the Chief Product Officer of CXApp with 20+ years of executive leadership paving the way for emerging technologies shaping the future of work and dedicated to solving real problems for the digital workplace.