Over the last 2 years, market changes, and high-profile events — the pandemic included — became a catalyst for new working conditions, and both hybrid work and remote work opportunities became viable. But while hybrid workplaces and hybrid work environments are more common today, that doesn't necessarily mean that they all look and operate in the same way.
To understand why, you must first dig into what hybrid working is.
Kicking it back to basics - hybrid working is a model that allows employees to work from various environments, often outside of the traditional office, whether it be from home or a local Starbucks. It looks different for every company, for several reasons, as each team has its own unique requirements and working conditions.
Some companies may require that their employees come to the office twice a week, or intermittently throughout the workweek. Others may assign specific teams an office or workspace, like the marketing team, calling for them to come in every Wednesday for collaborative work sessions. Beyond that, there are even teams that operate best on-site due to the nature of their work.
Gartner claims that leaders must intentionally create collaborative and productive opportunities. A whopping 71% of HR leaders are more concerned about employee collaboration in 2021 and 2022, than they were before the pandemic took off.
But despite these concerns, most workers that are surveyed consistently express a desire to retain some degree of remote work accommodations.
W
hy is Hybrid Work Culture So Valuable to Employees?
1. Increased Autonomy
One of the biggest benefits of hybrid work — and perhaps even the most well-known — is that employees gain the freedom to work wherever, and whenever they want. Because they're managing their own time, they can often choose to work when they feel most productive.
Employees are now empowered to make decisions that work best for their schedules, and they're not confined to the 9-5 work week. While some hybrid work schedules do still require attendance during specific hours, employees are still free to manage how they're spending their time.
It also means that they can capitalize on their strengths by working precisely how it best suits them. Morning people can choose to get the bulk of their work done by noon, while others need their morning coffee before they can really settle in and be productive.
Hybrid work supports an environment where there's mutual trust between employees and their managers, that the work will get done. Some examples of how this might play out are:
Employees may choose to work on-site with teammates, versus being alone, based on how productive or sociable they feel.

When feeling under the weather, employees may choose to offset their workload when they're feeling at their worst, picking back up in the afternoon or evening once they feel better.

A workplace experience platform

allows employees to

book desks

next to their teammates on the same day for enhanced collaboration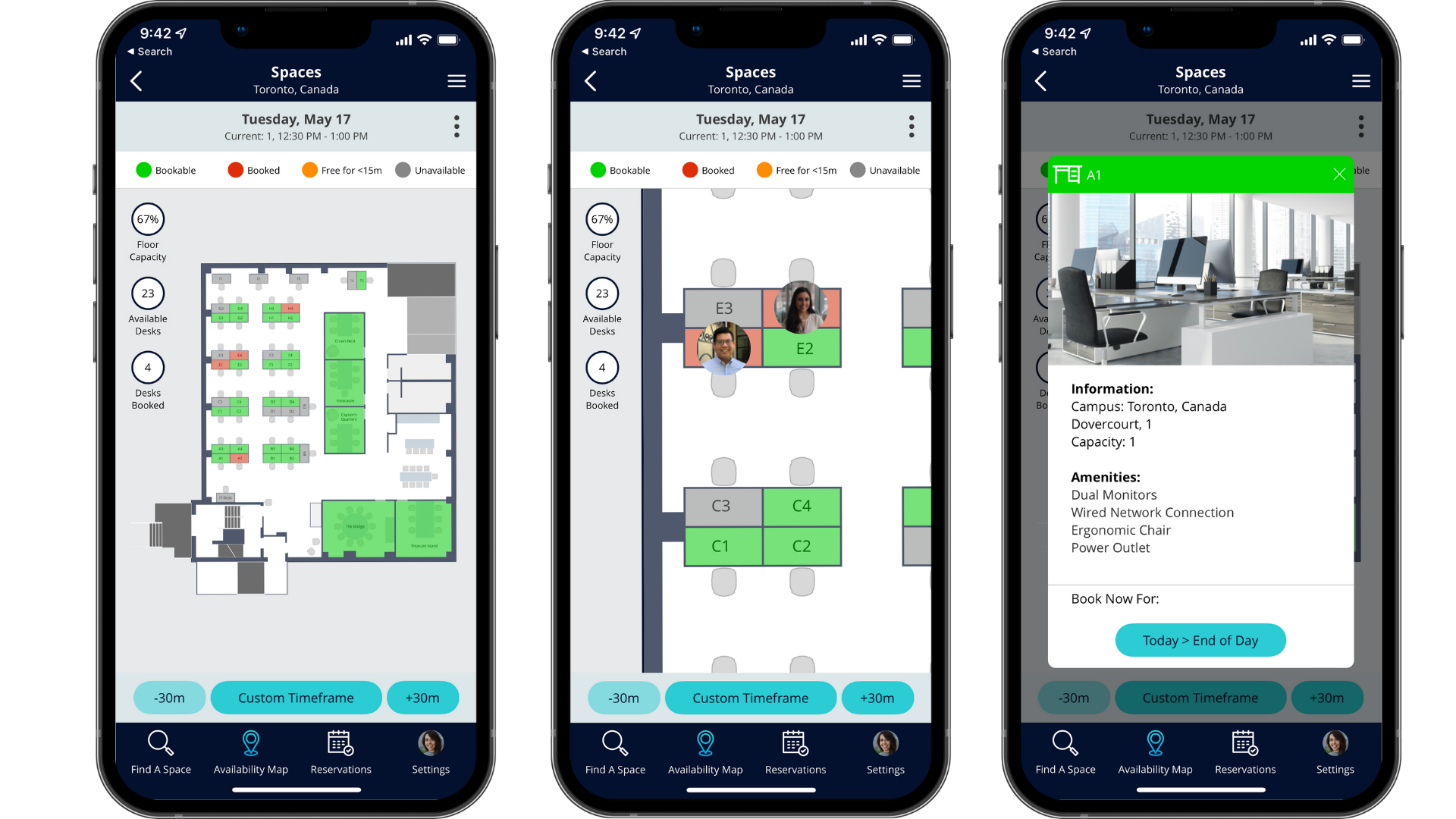 The number one reason employees want to come into the office, is to work with their colleagues. So knowing when and where they are working in the office becomes a simple intuitive driver for getting them to book space. Employees want to collaborate with their colleagues and technology that helps enable this, which is why desk booking is becoming critical for the workplace.
Ultimately, these improvements increase employee satisfaction by giving people more control over their daily work lives. Remote work during the pandemic has proven employees can be productive no matter where they're working.
2. A Better Work-Life Balance
When you're going to an office every day, there's a lot that eats into your personal time. The commute is one example, which for some employees may be long and tiresome. Then there's lunch and breaks, as well as overtime, or time spent at the office after the day is officially over. The flexibility of hybrid work, however, means that employees have the chance to better meet demands in their personal lives, and also, recover some of that personal time.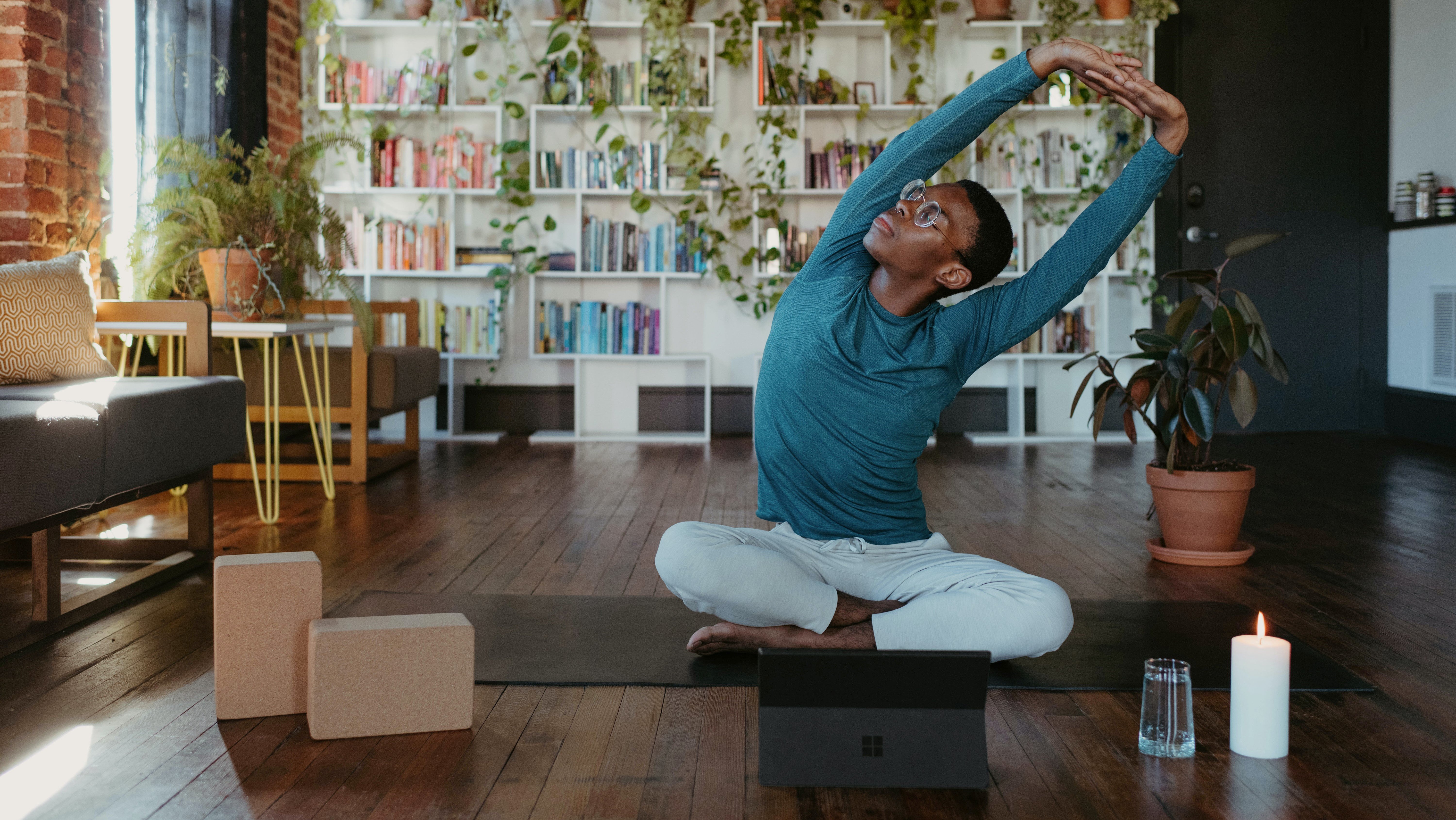 But the real value for workers comes from the freedom they gain. Working from home when your children are sick, not having to send them to daycare or leave work early just to get home at a reasonable time, creates a lot of goodwill. They get more time to spend with their family, while also avoiding things like the 5 PM traffic rush. It puts time back into employee schedules:
They can enjoy the local weather and go for walks right after work.

They have more time before and after work, to run errands, complete personal tasks, spend time with their families, drop their children off at school, or even attend morning yoga

.

They have more control over their health and more time to invest in personal care.
Beyond even the improved work-life balance, hybrid work can also have a significant impact on employees' finances. Saving on many expenses that would be incurred when travelling to and from the office, including gas, eating out, and much more, means they can use that money elsewhere, like that trip they always wanted to go on, which also improves overall mental health.
3. Streamlined Collaboration
Before hybrid work, any creative or collaborative sessions would have taken place in a traditional office setting. When you think about how these meetings play out, logistically, there's a lot of effort to organize and accommodate everyone's schedules. You have to find a speaker that can be present and come in, then schedule a time that works best for everyone in the office while finding a room or space that's large enough to accommodate everyone.
A lot of those concerns are alleviated in a remote or hybrid work environment. With the increasing adoption of tools like Zoom or Teams, company-wide workshops are now possible, and everyone can join using the same link — or virtual room. And there are many benefits, such as:
Well-being sessions, professional development workshops, training, and even Q&As can all be facilitated via virtual tools.

There's usually a much higher attendance rate for virtual sessions because of information equity and higher accessibility.

Meetings can be recorded and referenced later whether to stay informed or to watch again.

Accessing office amenities like signing up for a yoga class or reserving a treadmill at the onsite gym can also be scheduled through a workplace app, making day-to-day routines even more streamlined for hybrid workflows.

And with a truly smart workplace, conference room relay can support on-site team members with a dedicated space to join the same remote session effortlessly.
It expands general opportunity, as well, as there are many more chances to conduct remote sessions with anyone interested, inside and outside the company. For internationally based teams, multiple sessions can be scheduled, providing options that work for different time zones.
4. More Continuous Learning Opportunities
Training is imperative for every business, and in every industry, especially with technology constantly evolving and changing. The problem with traditional office settings is that people don't always have the time to devote to continuous learning and development, and the company may not even have the resources available.
Hybrid work allows employees to take part in continuous learning, and really take control of their own personal development. Now companies can hire organize virtual workshops for anyone to attend and save it for any employee to access later on. And with the ability to schedule their own time, and more time afforded to do so, they can fit in a workshop session they otherwise would have never had access to. There are many more opportunities like this to connect with training teams, tools, and colleagues from different offices worldwide within a network. Hybrid work increases connectivity.
The more that employees have the chance to focus on personal and professional development, and actually have the resources to take advantage of it, the better their job performance and growth prospects are likely to be. It generates an entire network of aspiring employees who are always improving, focused on boosting their talents and knowledge, and continually investing that back into the business.
Hybrid work model research shows that 83% of workers prefer hybrid work opportunities, out of a respondent base of over 9,000 workers around the world. And one of the main reasons why it's so highly regarded among workers is that it allows them to unleash their full potential.
Do It Right: Implementing Hybrid Work the Right Way
The future of work is hybrid. But while there are many advantages of hybrid workplaces, there is one distinct disadvantage that can create a host of problems. For employees to fully benefit from hybrid work environments, and reap the rewards, they need to be equipped with the right tools for success.
What's happening with a lot of offices is they're sitting empty, and unused, because when people visit, they don't know anyone else there or whether their team members will be onsite — like when you show up early to a barbecue or party, and don't know anyone else.
People need the tools to organize not just their schedules, but also to coordinate with others, and to be more productive overall. This can be achieved by adopting workplace technologies, such as The Workplace SuperApp, to bridge the gaps that exist. These platforms create a culture focused on the employee experience with the freedom and flexibility of mobility, regardless of where they're working from.
That way, when employees do choose to visit the office, they can book a desk next to colleagues they know and work productively with, which also leads to them feeling more encouraged to use the available office space, especially for collaborative duties.

In the end, your hybrid work policy and the related environments are going to look much different than the rest of the industry, maybe even your competitors. But the key to offering the benefits of hybrid work is giving employees the tools needed to get their work done and enjoy a better work-life balance.
Topics Covered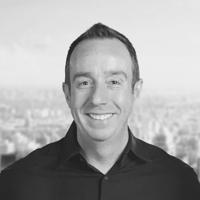 Leon Papkoff
Leon Papkoff is the Chief Product Officer of CXApp with 20+ years of executive leadership paving the way for emerging technologies shaping the future of work and dedicated to solving real problems for the digital workplace.