Digital Trends Influencing Workplace Experience
October 7, 2021

Leon Papkoff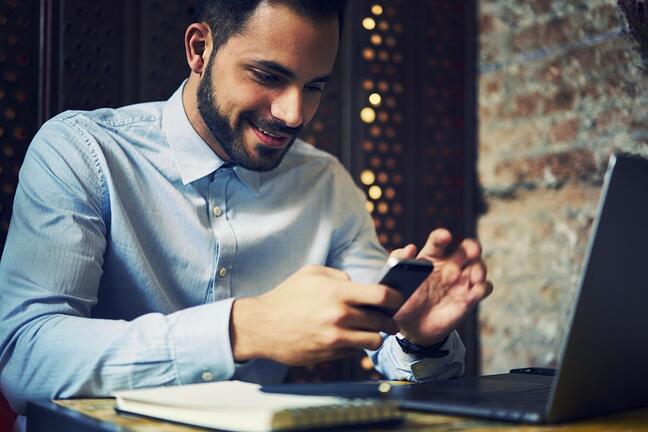 A digital workplace solution should empower employees and teams, allowing for nuanced collaboration no matter the distance. It should provide a digital front-door to the company and all campus events. If yours doesn't, it's time for an upgrade.
It's clear that the digital workplace has evolved in the wake of the pandemic. While the pandemic isn't over just yet, and may never be completely, we are seeing more organizations adopting solutions to return to work as safely as possible.
One thing has become apparent when it comes to workplace experience trends: employees' needs have changed. Do they align with how the digital workplace is adapting or are there other problems that must be addressed? These are pressing questions not just for employers but also the workers returning to the office.
The biggest change is a push towards greater flexibility in how, when, and where people are working. Some are working on-site, others off-site — from home or a remote location — and some still are consistently on the move. Every one of those people, regardless of location, needs 24/7 access to company resources. Those resources, or access portals, also need to be quick and easy to use, with an option to drop-in and drop-out, at will.
Reliable communication is necessary during this uncertain time, not just for people to feel at ease, but so they can stay informed and up-to-date. If and when events force an office to close or make a major change, everyone needs to know, as soon as possible, wherever they are.
How Can Companies Satisfy These Needs?
Technology can be effectively described as the "digital workplace toolbox" connecting all the various cogs of the machine. Choosing the right technology is tricky, and many of the obstacles associated with a flex-work arrangement, or hybrid workforces, are not easy to address. The workplace experience needs to be consistent, coherent, and convenient across all possible platforms and locations. Mobile-first comes to mind, but even with a reliable application, building something to support these disparate initiatives is, again, not easy.
There are a few major attributes that need to be available for in-person digital workplace tools, but that also extends to digital remote tools.
In-Person Digital Workplace Tools
The most important consideration for in-person or on-site personnel is, of course, promoting a safe and healthy environment. That includes things like established contact tracing systems to limit exposure, clear protocols for sanitation and traffic flow, proper social distancing, temperature checks, and mask requirements.
Flex-work opportunities must also be provided and supported, allowing employees full control over their schedules. The flexibility is also vital to health and safety, as personnel can distance themselves when they need to or want to. All personnel should be able to schedule their on-campus visits with tools to plan out those trips and avoid potentially unsafe conditions.
Support staff should be at the ready, offering instant access for those that have questions, concerns, or feedback to share. It also leaves room for continuous improvements through iterative updates and revisions.
Remote Digital Workplace Tools
While safety is still a concern for remote employees, staying productive through virtual experiences is also a priority. Everyone should retain instant contact with their team members or important employees within the organization — like HR. What's more, digital and remote platforms should support the five staple tools, including instant messaging, videoconferencing, scheduling, project management, and data storage. Moreover, any scheduling tools must support both off-site and on-site meetups, with seamless and cross-platform opportunities.
The right smart campus and digital tool will enable meaningful workplace relationships, while filling the void of physical interactions. For remote teams, Slack integration is an absolute must here. But there are other tools that can help facilitate proper interactions and collaboration. Think cloud document and editing suites, project management platforms, and beyond.
Everything should be designed to help employees find a proper balance in their workload, rather than muddying the waters and introducing complications. There should be ways to provide anonymous feedback, but also there should be portals for mental health resources, as well, especially as everyone becomes more and more isolated.

Digital Workplace Trends Making a Difference
Whether it's all rolled into one application or dispersed across various tools, here are some of the digital workplace solutions that are prevalent today:
Platforms - Really, it's best when there's one workplace experience platform that delivers all return-to-work resources for employees. It's imperative they don't have to remember a list of apps, services, or logins, but just one! Many use-cases can be integrated into a single app like desk booking, locker assignments, daycare opportunities, and more. It also leads to much higher adoption — as more people are apt to use the available tools — with higher employee satisfaction ratings.
Mobile-First Experiences - Bringing the workplace to the employee is the idea behind mobile-first initiatives. They're always carrying their mobile device on their person anyway, so the ideal resource that you can use to bring them instant access to workplace tools they may need, whether they're on-site or off.
Desk Booking and Hoteling - Being able to reserve workstations, desks, and rooms is imperative and supports social distancing guidelines. Most importantly, personnel can access advance reservation capabilities to identify and book spaces without ever stepping foot on campus.
Space-as-a-Service - Beyond offices and workstations there are many other rooms and areas that can be reserved such as meeting rooms, work rooms, huddle rooms, lounge rooms, nursing rooms, and more.
Reservable Amenities - Recreational and group amenities are available to reserve or interact with through the digital services. Imagine fun activities like ping pong tables, tennis courts, gym equipment, corn hole, etc. Back to business, office equipment can also be reservable or used through the tools, like copiers, printers, or even mail services.
Company Culture Equity - Maintaining company culture, even virtually, is necessary to preserve productivity, employee satisfaction, and team ethics. Everyone should be able to tune in and participate regardless of their current whereabouts.
Collaboration and Events - Through virtual collaboration and events, you can bring employees back on-site during limited periods. Things like small team dinners, quarterly planning sessions, or traditional events can all be hosted. The experiences end up more intimate with fewer risks of contracting COVID and other ailments.
Digital Meets Physical Meets Mobile-First for The Future Of Work
A digital workplace solution should empower employees and teams, allowing for nuanced collaboration even across vast distances. It should provide a digital front-door to the company and all campus events.
As many resources as possible should be accessible on-demand, and on-the-go with clearly defined processes that are communicated appropriately. In other words, no one should have trouble navigating the solution or gaining access to the tools they need. When they login, or open up the application, they should see precisely what they need to, and they should be able to get to any aspect or facet of the tool quickly.
Ultimately, it's about reinforcing expectations from the top down, bottom up, or sideways, with all hands on deck and ready to execute, participate, and achieve success!
Learn more at the Digital Workplace Experience Virtual Series where Leon Papkoff will demo the Spaces Solution that's powering the digital workplace!
Topics Covered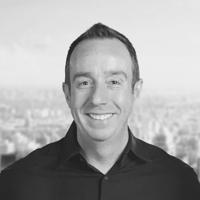 Leon Papkoff
Leon Papkoff is the Chief Product Officer of CXApp with 20+ years of executive leadership paving the way for emerging technologies shaping the future of work and dedicated to solving real problems for the digital workplace.