3 Advantages of Desk Booking Software & Flexible Workspaces
September 15, 2020

Andrea Williams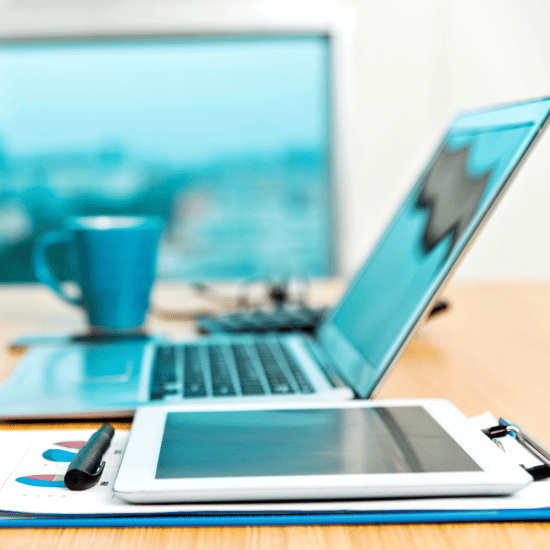 Thanks to the current state of things, we're constantly faced with new protocols related to when and where we work. Whether that includes making a dedicated space for ourselves at home, finding an isolated area of an office, or somewhere else entirely. Ultimately, it results in a significant change that influences workspace design.

It's not so much a thing for a home office where you're working alone, but in communal spaces, there must be a restructuring not just in how they are laid out, but also in regards to occupancy management and workspace handling, too.
It's the same real estate footprint, or rather the same spaces altogether, yet with a much different layout and application. It doesn't matter whether you're talking about large, open space or one with a smaller footprint, it's the layout that needs changing. In particular, the physical structure and application of the spaces we work in.
The most significant change is, of course, de-densification in the workplace driven by protocols that are designed to better control capacity and traffic. But most importantly, these spaces must become more functional, allowing workers to be more creative and productive through fostered collaboration while honoring health and safety requirements. It's a difficult balance to maintain, but absolutely necessary.
Why? Because for the most part, collaborative and social work — including meetings, brainstorming, and team projects — will be done on-site, with more purposeful intent. You want your workforce to make the most of the time they do spend in the office, which means solo projects are often relegated to home work.
It's sparked a resurgence in flexible office space for an agile and distributed workforce.
The Resurgence of Flexible Space
Understandably, organizations do not want to commit to large CapEX projects right now, and capital funds are limited anyway. Commercial real estate growth in the US for 2020 is at a deficit, rated at -12.1%. The market is now worth $951.1 billion, compared to over $1 trillion by the end of 2019, and 1.1 trillion in 2018.
Budgets are tight, so existing infrastructure, spaces, and equipment are pretty much the only answer. Workspace design teams must focus on ways to optimize the existing footprint, while utilizing what's already available, and supporting hybrid work styles — both on-site and off.
The logical answer is to create an activity-based workplace, with flexible seating and modular spaces. That desk or workspace also needs to be allocated differently, as opposed to conventionally-assigned arrangements.
Desk Allocation: A Method for Facilitating an Agile Workforce
Desk booking software and platforms, inclusive of hoteling and hot-desking methodologies, help empower flexible workspaces in many ways. There are 3 major advantages or benefits to having such a system established to book a desk.
#1 Spatial Planning
Capacity and traffic controls are necessary for not just monitoring but enabling the proper use of space. Having too many people crammed into a room eliminates the possibility of social distancing, for instance. Many businesses are planning to start with 50% capacity for re-entry, keeping total on-site workers to a minimum. Establishing flexible desks will be important for measuring who can be on-site, where they will be spending time, and how many a facility can safely accommodate.
#2 Quantifying Utilization
Real estate has a hefty price tag whether leased or owned, and there's a high-priority need to utilize as much as is safely possible to justify the costs. Therefore, it's critical to have a system in place that helps measure and quantify utilization. How are desks, offices, and rooms being used? Are they meeting the needs of the workforce, or are they failing them? How are these spaces being commonly used, and how can they be optimized to that end?
#3 Creating Purposeful Experiences
The removal of assigned spaces, and a lower occupancy will mean available rooms and workstations become much more purposeful. Those doing work on-site will be sure to utilize them as needed, further mitigating downtime. Desk booking software becomes a powerful and go-to tool for facilitating the back to work experience, and also for managing flexible real estate. It offers a fully-sustainable model for the long term, with advanced capabilities for distributing how and when desks are reserved. It also gives employees the power to choose when, why, and how they utilize spaces, allowing them to customize their "place to work" experiences.
An estimated 5 million people will be working from within a coworking-enabled space by 2024, which is a massive increase of 158% compared to 2020. The statistics reflect the growth of these new, innovative experiences, but also a push towards more hybrid and remote practices, happening both naturally and as a result of COVID.
Flexible Workspaces Are Mission-Critical
When establishing a proper network or system for desk booking, proper communications and real-time accessibility are instrumental to its smooth operation. It's a tool to facilitate the transactions, but also provides a high-level management platform for analytics, control, and visibility.
Modern technology is used as a connection point or bridge between people, digital interactions, and physical spaces. It reduces workplace friction, at the very least by allowing people to see and understand what spaces are available at a given time.
Moreover, collaboration is a catalyst for innovation, and as we've come to realize during our isolation and social distancing, the lack of it can severely hinder productivity and output in various situations. We need co-working opportunities, love it, or hate it.
However, with new, flexible, and high-level systems, physical interactions fuel real-time and rapid collaboration, so that innovation and growth do not suffer.
Topics Covered